What's this?
It's another people carrier from Citroen, but this time they're promising that it's not a dull-but-worthy contender. Instead it's a car you might actually want to own, rather than be forced to for practical reasons.
First impressions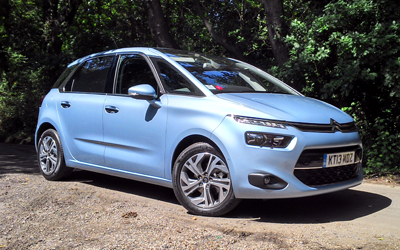 Forget the old, slightly anonymous Picasso. This is a good-looking car.
That strong LED-clad front end, with its high grille line that sweeps round the front end, gives way to a profile that looks like it's swallowed a set of conventional car doors.
Smooth curves and straight lines combine for a combination which somehow works.
Is that at the expense of practicality?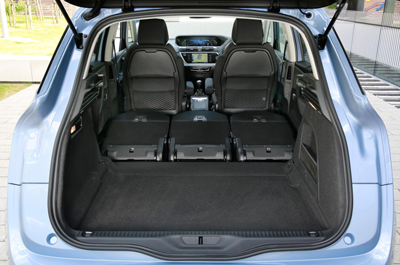 Definitely not. Despite being a few centimetres shorter than its predecessor, the new C4 Picasso is far larger inside than the outgoing model. You could even accomodate a surfboard inside once you've folded down the seats, if you were inclined to do so.
Keep the seats up and there's plenty of room front and rear for most adults. There's also a huge boot offering 537 litres of storage, and cubby holes all over the place.
As well as being practical, it's a pleasant place to spend some time.
A large, centrally mounted dashboard houses an all-digital display that can be changed depending on your mood, while the majority of buttons have been moved to a second touch screen installed lower down.
It's not perfect though, with software glitches causing problems. For example, you can't have iPod details on one screen and sat-nav on the other, something that I've been told could probably be resolved with a software update in the future. I'd also like some buttons and dials for the air-con.
In the rear there are three proper-sized seats that can be folded and rearranged to your heart's content. Acres of window space front and rear make it a light and airy space.
How about driving?
It's an MPV, so it won't be setting any records around the Nurburgring. I tried the 113bhp diesel engine version which is just about powerful enough.
Town and city driving is relaxed and easy, but if you suddenly decide you want to be Alain Prost you'll find yourself changing gear frequently to keep speeds up.
Ride quality is really very good, with little vibration working its way through to the slightly lifeless steering wheel. Handling is safe and secure rather than involving, but if things do go awry then there's endless safety kit and a five-star Euro-NCAP crash rating to reassure you.
Promised economy is good, with 74mpg being touted on the 90bhp 'eco' model – a brief drive of that model suggests it's a tad low on power, though.
However, even the 113bhp diesel I tested has a claimed figure of 70.6mpg. I managed just over 50mpg during my time with the car, but my 'enthusiastic' style probably isn't representative of most buyers' driving habits. CO2 emissions of 104g/km means that road tax is just £20 a year.
What about the rivals?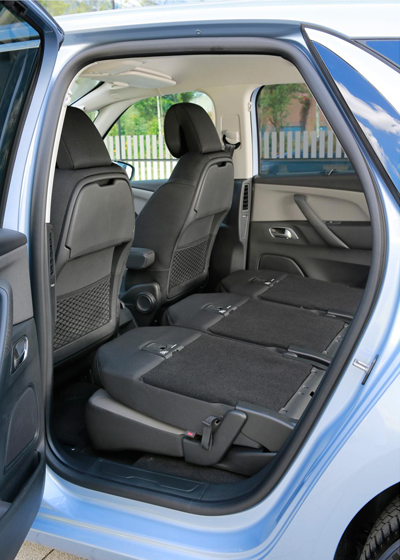 The Ford C-Max will be more entertaining to drive, but the Citroen fights back with efficiency and ride quality. The Renault Scenic also seems an obvious alternative, but can't match the C4's practicality.
With prices starting from £17,500 for a 120bhp petrol model, it's competitive with its rivals but no cheaper. However, you do get a lot of car for your money, and it's pretty well loaded with kit. It might be worth your while to spend a little extra and get the 113bhp diesel model for a better drive and better economy.
Verdict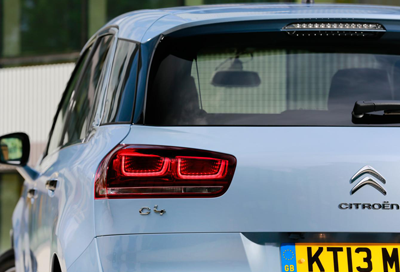 In days gone by, buying a Citroen Picasso was tantamount to sending out a  message that you'd given up on life.
Citroen has gone some way to addressing this – this Picasso is stylish, refined yet just as practical as before. School runs and action-packed weekends away may never be the same again…