What's this?
If you're a footballer, you probably already own a Range Rover Sport, Land Rover's faster, slightly more compact alternative to the main model. The likes of Ryan Giggs, Jamie Carragher, Frank Lampard and Jermaine Defoe already do.
Unfortunately you'll now need to spend a week's pay buying a replacement, as Land Rover has only gone and brought out a new model.
But is it any good? Let's find out...
First Impressions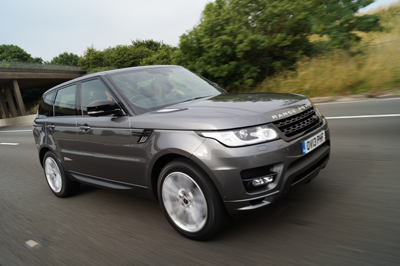 At first glance, you'd be forgiven for thinking that the designers took the blueprints for the standard Range Rover and ran them through the office photocopier at 90% scale.
There's an element of truth in that as the Sport shares a lot of its underpinnings with the big Rangie, but the lower and raked roofline and more aggressive lines make the Sport stand out.
One thing is certain; the new style makes the outgoing model look incredibly dated.
What's it like inside?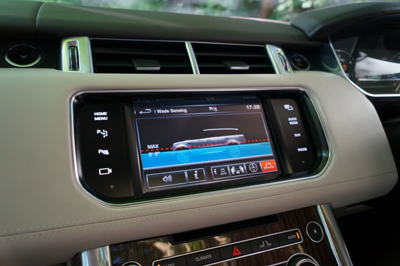 It's bigger and more comfortable than my lounge, and can seat just as many people.
In the model I tested there's heated and cooled massage seats up front, while every surface has a covering of leather or aluminium. It's a classy place, although the dated sat-nav and entertainment system let the side down a little.
In the rear there's plenty of room, despite that sloping roof. Going even further back, an extra pair of seats can be ordered that rise electrically out of the boot floor, allowing you to squeeze a couple of small children in and turn the Sport into a people carrier.
What's it like to drive?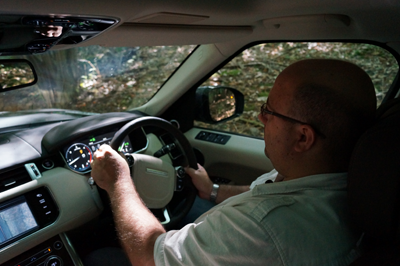 It depends on where you're driving it. I had the opportunity to put the car through its paces in environments I didn't think even existed.
The bottom line is that the Range Rover Sport is phenomenal.
Welsh roads provided plenty of smiles, with the 2.4 tonnes of Sport flattening the hills and straightening the curves like a champion.
It's not quite sports car-like – how could it be with those dimensions? - but it's so engaging that it'll show most normal cars a clean pair of heels thanks to endless road-hugging electronics that simply disregard the laws of physics.
Conversely, it's completely isolating on the motorway, allowing you to sit back, relax and wait to arrive at your destination. Adaptive cruise control, lane assist and massage seats make it all so easy.
It's not just on the black stuff that it works, though. With the Range Rover badge on the front, it needs to be able to go off-road, so I did.
Climbing up muddy slopes and sliding back down them was a piece of cake, the Sport being far more capable than I was.
Wading through rivers was easier, as a radar mounted under the wing mirror works out how deep the water is and warns you when things are about to get too wet.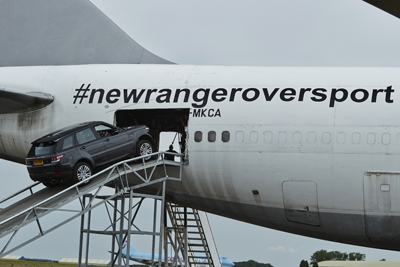 A quick high-speed blast down a gravel rally stage was more up my street, confirming that low grip and high speeds are a piece of cake for the Range Rover Sport.
It even coped admirably with driving through a Boeing 747. Yes, you did just read that.
What are the alternatives?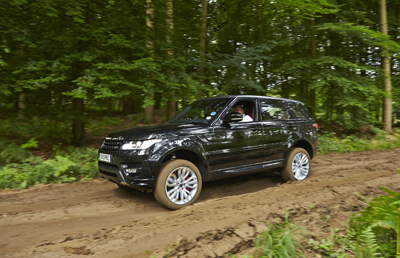 The BMW X5 and Porsche Cayenne are obvious direct competitors. They handle the road sections very well, but neither can keep up with the Sport once you leave the tarmac.
For pace and ability, perhaps only the bigger Range Rover can compete.
So should I buy one?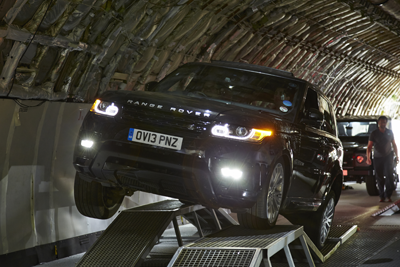 Yes, especially if you kick a ball around at the weekend and earn more than £100,000 a week to keep it in fuel, car insurance and road tax.
If not, bear in mind that the Sport starts at around £50,000 and rises to well over £80,000. If you're happy with a 4x4 over a luxury saloon such as a Mercedes S-Class or Jaguar XJ, then there's arguably no better way to spend your money.