"My billionaire friend passed away, and now I have to take this Bentley to all these events."
That's not a phrase you overhear at the average car show. But London's Salon Prive isn't your average car show…
Hosted at the rather swish Syon Park, with all its crenellations and neatly clipped hedges, Salon Prive calls itself 'the UK's premier boutique motoring event'.
It sits squarely on the global concours calendar as Britain's answer to such posh international affairs as Pebble Beach and Villa d'Este, and offers punters the chance to see a broad and eclectic range of some of the finest cars in the world.
Indeed, entrants to the concours shipped their cars from the USA, China, Thailand and, well, every other part of the planet, actually. A truly intercontinental affair.
As we're seeing at many other shows this year, the three big recurring themes of 2013 are the half-century celebrations for Lamborghini and the Porsche 911, and the nice round hundred of Aston Martin.
In addition, Salon Prive celebrated a range of outlandish modern concept cars, vintage motorcycles, streamliners across the decades, 'wind in your hair', 'birth of the berlinetta', and plenty more besides.
Add to this the fact that the ticket price (admittedly somewhat eye-watering at £225) included a two-course lobster lunch and as much champagne as one could cram into the belly without falling over, this really is a cavalcade of swank that makes you glad that you're looking at cars rather than driving them.
Oh, and what sights there were to behold! Magical, wondrous, things. The stuff of dreams. I've condensed it down into a greatest-hits top 10 for you. Enjoy!
Spyker B6 Venator Spyder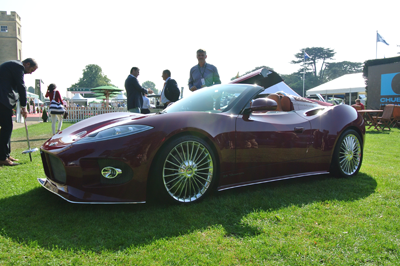 Salon Prive saw the Venator concept's exclusive European debut. It's powered by a V6 – controversial in the supercar world, where usually a V12 is ideal but a V8 would do – and wears the company slogan nulla tenaci invia est via on its flanks.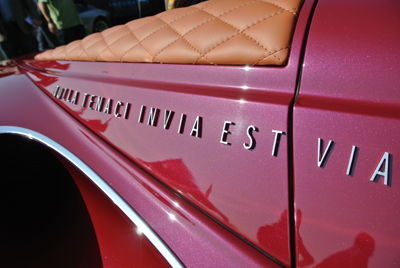 This translates as 'for the tenacious, no road is impassable'.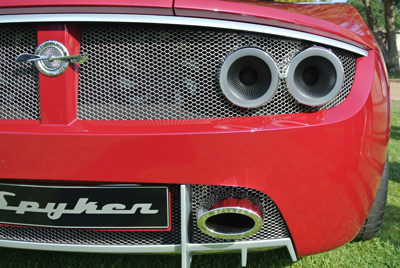 You say that, Spyker, but try negotiating the speedbumps of Wandsworth in that.
Kermit's CTR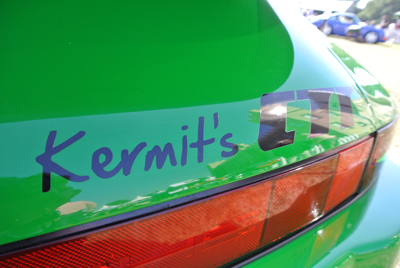 The original Ruf CTR was known as the 'Yellowbird'. This one, however, is green, earning it the nickname 'Kermit's CTR'.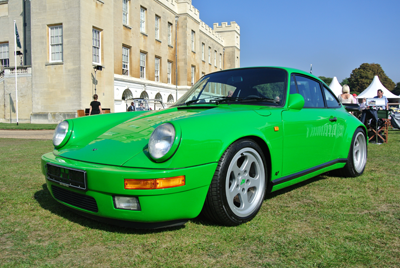 Based on a Porsche 911 (as you've probably spotted), the CTR has a terrifying amount of horsepower.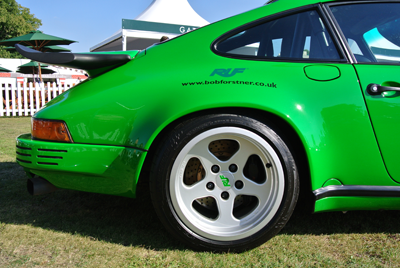 Oh, and it's really hard to drive. Look how much of this lap is spent correcting oversteer! Frightening.
Icona Vulcano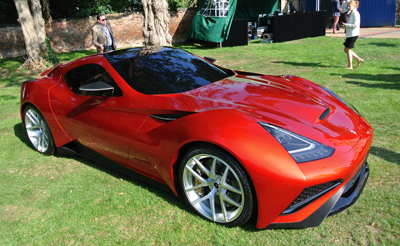 Another European debut here. Icona is an Italian carrozzeria with its design department headquartered in Shanghai, and the Vulcano has a good ol' V12 with swanky hybrid technology.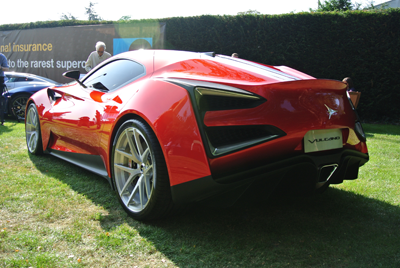 Oh, and it has 950bhp and will accelerate from 0-120mph in nine seconds. Well, in theory – Vulcano hasn't built any production cars yet, this is the only one and it's quite precious.
Exagon Furtive eGT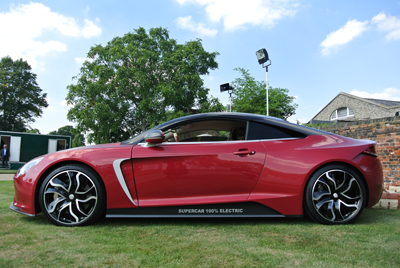 Taking the eco-supercar idea one step further, the Furtive eGT is fully electric. Its two water-cooled electric motors give it over 400bhp, and it'll bash out 0-62mph in 3.5 seconds.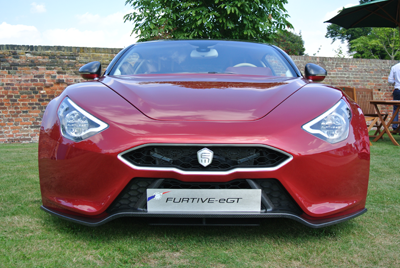 Being electric, all the torque's available immediately, and in creepy silence.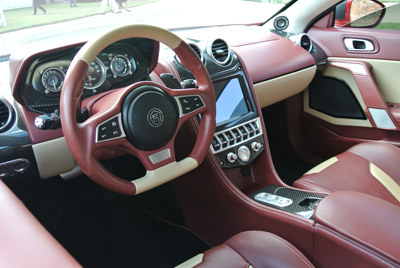 Click, buzz, wheeeeeee!

Lancia Flaminia 3C 2.8 Speciale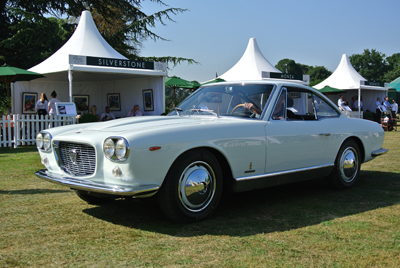 Speciale by name, er, special by nature.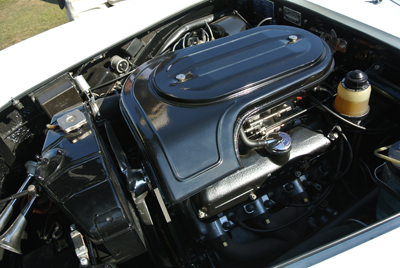 This is the only one of these that ever existed.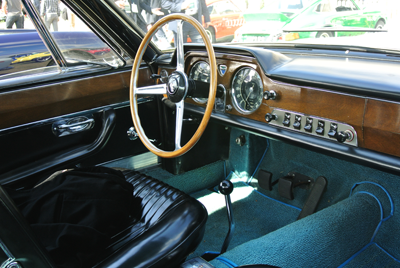 Built as a prototype by Pininfarina for the 1963 Turin Motor Show, it was the last Flaminia that Lancia made, and became the personal transport of Battista 'Pinin' Farina - he of the famous design house and coachbuilder.

Ford Evos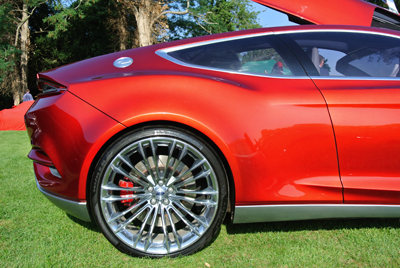 Wacky concept cars are awesome. And check out this bonkers little looper – it's a plug-in hybrid concept from 2011, with massive beetle-wing doors.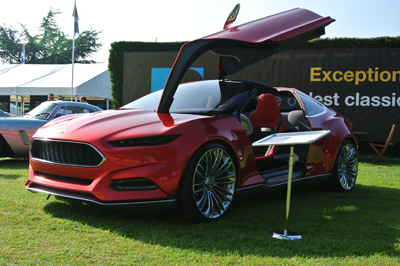 It's also got that Aston Martin-esque grille that they're plastering on every new Ford these days. Interesting…
Ferrari 250 GT Lusso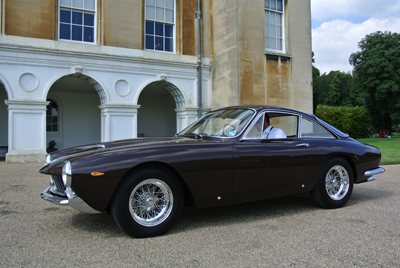 The Lusso is a saucy enough thing as it is, but this particular brown berlinetta is more special than most. Why? Because when it was brand new, back in 1963, it was delivered to Steve McQueen.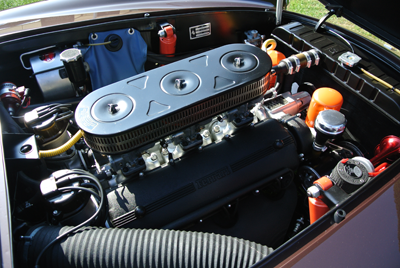 The King of Cool himself gunned that creamy-smooth Colombo V12 along the Pacific Coast Highway (or, y'know, wherever he lived at the time).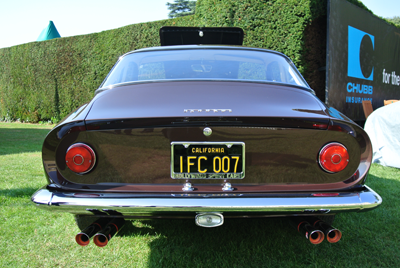 Who says brown cars are square?
Tatra T87
In World War Two, the T87 was known as 'the Czech secret weapon', thanks to the number of German officers who were caught out by the tricky handling at speed and crashed them into trees.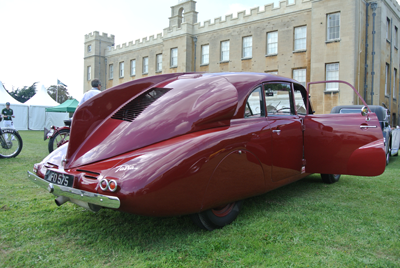 Swooping lines, rear-mounted air-cooled engine – it's a big VW Beetle really, isn't it?


Lamborghini 400 GT 2+2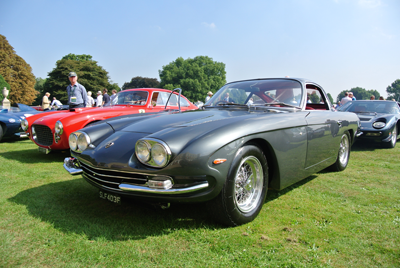 The Miura is most people's favourite classic Lambo, but it'll always be the 350/400 GT for me. I mean, just look at it. Gorgeous.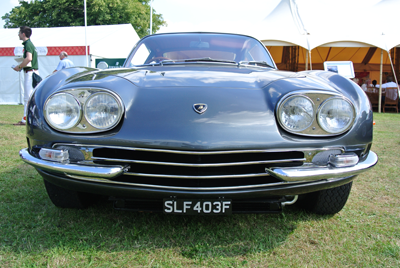 Owning one is probably an unachievable dream, though. This example is one of just five right-hand drive 400 GTs built, and is a fully matching-numbers car. So it's very rare and worth a fortune.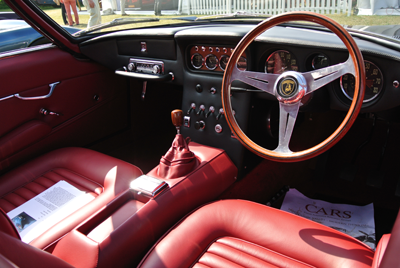 Ferrari 166 Inter-Sport Corsa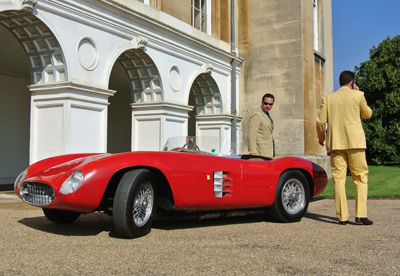 This is one of only nine Ferrari racers built in 1948, features a one-off barchetta body by Scaglietti, and has never been restored: that's 65 years of originality right there.
 It smells magnificent.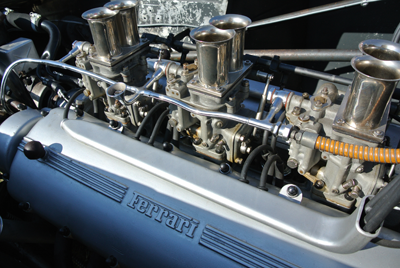 All photos: Daniel Bevis
You can check out more incredible sights from the Salon Prive show at Dan's  Sucksqueezebangblow blog.