When Larry Ellison lifted the vast trophy that is the America's Cup high above his head this week, it was symbolic confirmation that money - and lots of it - underpins modern sport.
Ellison is the undisputed master of the high seas when it comes to the oceans of cash that are poured into sporting enterprises around the world.
But aside from the man who bankrolled Oracle Team USA's astonishing comeback victory over Emirates Team New Zealand, who are the others greasing the global winches that keep modern sport afloat?
Here's a top 10 of the men (and, yes, they are all men) investing the most into sport worldwide.
1. Larry Ellison - worth: $41bn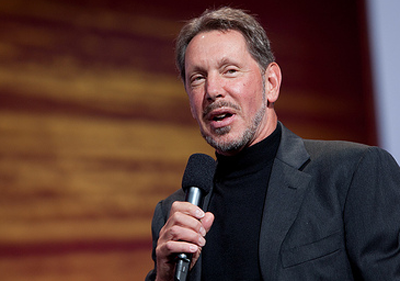 Photo: Oracle Photo
To get his hands on the America's Cup cost Ellison around $300m, plus the impatience of many at Oracle who reckoned his sailing obsession had meant the CEO had taken his eye off the ball.
At its highest level, pumping in cash to fund the technology that speeds those giant catamarans is like chucking bank notes overboard - hence the need for the founder of the world's third biggest software company to get on board.
But Ellison, 69, could yet win again in the boardroom as well as out on the waters of San Francisco Bay. What better global image is there to suggest a drifting American company could get back to speed than one of the greatest comebacks (from 8-1 down to 9-8) in the history of sport?
2. Mukesh Ambani - worth: $21.5bn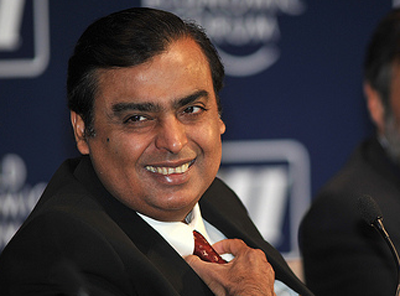 Photo: Mukesh Ambani
Cricket used to be a sedate, conservative sport where showy displays of money were frowned upon like batsmen who refused to "walk".
Then, along came the Indian Premier League in 2008 and suddenly men like Ambani had a reason close to their hearts to open their wallets.
Ambani's wallet is sizeable as he had the good fortune to inherit Reliance Industries - India's second most valuable company - from his father. Thanks, dad.
It allowed him to buy the franchise for the Mumbai Indians for $113m, recruiting demi-god Sachin Tendulkar as captain. Oh, and he lives in a private building that is 27 stories high.
3. Sheikh Mansour bin Zayed Al Nahyan - worth: $20bn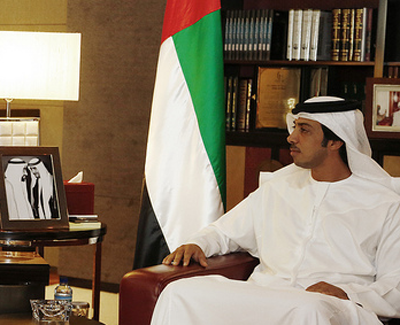 Photo: MinoritenP
Sheikh Mansour is the man who enabled Manchester City to turn up the volume button and become the "noisy neighbours" Sir Alex Ferguson complained about.
The half-brother of the current president of UAE, Khalifa bin Zayed Al Nahyan, Mansour IS Man City having pipelined over £1bn of oil wealth into the club since he snapped it up in 2008.
Those riches have transformed City from shadow-dwellers to Premier League champions of 2012, stacked with some of the world's most expensive players. He's also transforming the landscape around the stadium and has his sights on setting up a new football club in New York.
4. Mikhail Prokhorov - worth: $18bn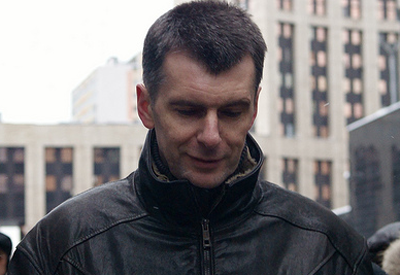 Photo: SergeyRod
The seventh richest man in Russia, Prokhorov has everything you might wish to look for in a self-made billionaire.
There's the supermodel girlfriends, the super yachts, the super mansions and the super sports franchise in the shape of the Brooklyn Nets basketball club, purchased in 2010 from wealth made in precious metals.
The first Russian to buy an NBA outfit, Prokhorov's 80% stake is valued at $200m. He's also found time to fight - and lose to - Valdimir Putin for the Russian presidency and perfect a back flip on his jet ski.
5. Rinat Akhmetov - worth: $15bn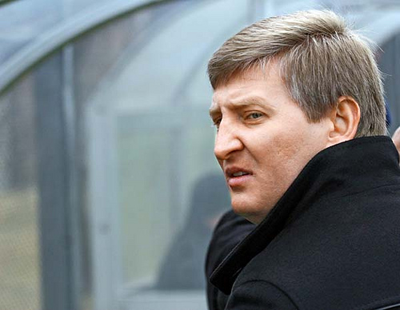 Photo: Marco Resido
Owner of the most expensive apartment ever sold in London (£136.4m if you're asking), Akhmetov has stayed close to his roots when it comes to sport.
Instead of buying an off-the-peg football club in England, or an American franchise, the wheeler-dealer one-time coal merchant has put his cash into Ukranian football club Shakhtar Donetsk.
It meant a club that could have frozen the coconuts off a Copacabana beach soccer star was suddenly attracting Brazilians like Fernandinho and Willian, although both have since left.
6. Roman Abramovich - worth: $13.4bn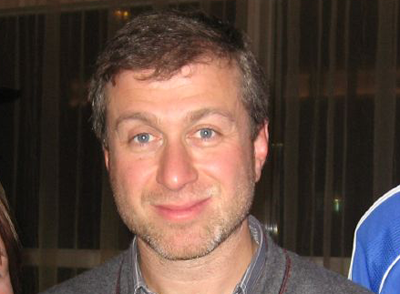 Photo: Free-ers
The daddy of the post-Soviet Russian sporting oligarchs, Abramovich was busy buying Chelsea before some of his contemporaries had two rubles to rub together.
Amid much churning of managers and players, the oil and gas magnate blow-torched over £600m into Stamford Bridge in his first five years from 2003.
He's now well on his way to the £1bn mark, but although Chelsea have been transformed into a European superpower, Abramovich is said to still yearn for the success-with-style ethos that Barcelona have delivered.
7. Paul Allen - worth: $13bn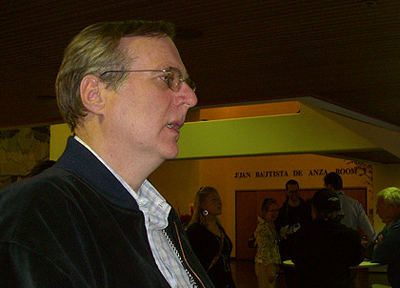 Photo: Esthr
When he was at school, Allen made the very shrewd decision to befriend the nerdy kid whose name was Bill Gates. They later co-founded Microsoft, which has since enabled Allen to buy into three separate sports.
At the last count, he owned the Portland Trail Blazers in the NBA, the American football franchise the Seattle Seahawks, plus the Seattle Sounders soccer club - all through his Vulcan Sports and Entertainment Group.
Unlike many owners, his investments have been as shrewd as his choice of mates. The Seahawks were bought for $194m, but have since been valued at $900m.
8. Silvio Berlusconi - worth: $7.8bn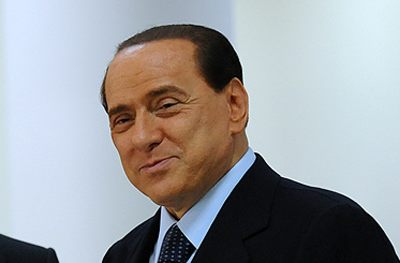 Photo: Downing Street
Former Italian prime minister, convicted tax evader, media tycoon, and thrower of the notorious 'bunga bunga' parties, old Silv' also happens to own AC Milan.
It was back in 1987 that Berlusconi bought into the football club that went on to dominate domestically and in Europe. He has continued to bankroll them and they remain the sixth richest football club in the world, with annual revenues of $300m.
9. Suleyman Kerimov - worth: $7.8bn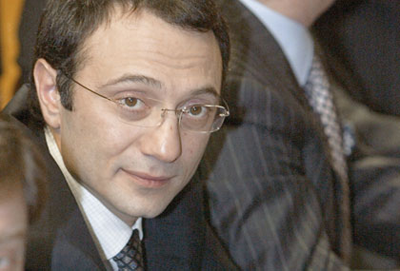 Photo: Dirky47
Kerimov was just another Russian energy company billionaire (yawn, yawn) until he made the football world gawp by paying Samuel Eto'o £18m-a-year, after tax, to go and play for Anzhi Makhachkala in that famous soccer hot spot of Dagestan.
Brazilian World Cup star Roberto Carlos was next to get his map out and head for Daggers. To be fair, Kerimov is also splashing out $1.5bn on new stadia, hotels and training facilities on the shores of the Caspian Sea.
10. Xu Jiayin - worth: $7.2bn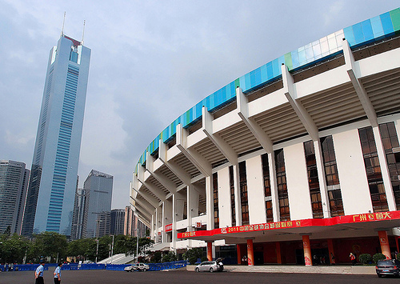 Nothing highlights the changing sporting landscape better than the activities of Chinese billionaire Xu Jiayin.
Not only has his wealth - from property development - transformed Guangzhou FC from no-hopers to Chinese Super League champions, but he has struck a partnership with Real Madrid to build China's biggest football academy in Guangzhou.