What was your student debt when you graduated? If you've only just started university, or are mid-way through a degree, what do you expect it to be?
I graduated in 2004 with £12,000 debt. Nine years later and those numbers have doubled for many graduates.
Since last year's changes to course fee regulations, where many universities began charging upwards of £9,000 a year, self-financing students can potentially experience triple that debt.
Student finance comes in two annual loans: one pays fees, while the other is a maintenance loan of up to £4,500 that goes towards living costs.
For a student whose fees are the maximum, this means one year's borrowing can add up to over £13,000.
Considering the average student rent is approximately £80 a week (much more if you're studying in London) that still doesn't cover essentials such as food, bills, clothes or travel. Or, for that matter, beer.
Financing a degree has changed vastly since I graduated, so I decided to find out how current students are dealing with this.
Will Samsum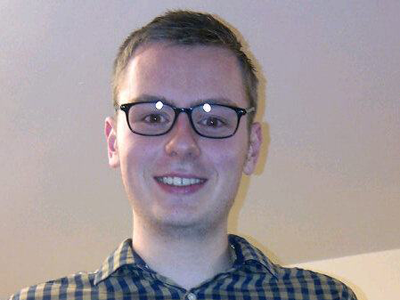 Studied: Bachelor of Science in IT & Multimedia
Where: Liverpool John Moores University
Debt: £26,000
Contrary to the tales of unemployed post-degree woe, Will has just landed himself a job as an IT project co-ordinator. And he did so within two months of graduating.
"I only went to university for the experience," he admits. "Getting a job was a bit of a bonus."
Cool, calm and confident, the 22-year-old doesn't seem particularly fazed by the £26,000 debt his studies amassed.
"I'm not bothered at all," he says. "It's only £10 a week and it's a well-paid job. There's nothing I can do about it. I won't even miss the payments coming from my wages."
Scratch his seemingly chilled surface, though, and Will has clearly worked hard. Saving £2,000 every summer as a landscaper he was able to contribute towards the costs of £3,600-a-year fees, £3,000-a-year maintenance loan and £2,000 student overdraft.
"If I hadn't saved my summer wage I'd be screwed," he reckons. "Student finance never paid on time and some months I was seriously skint. I didn't get any financial help from my family, but my mum was able to buy me the odd weekly shop. I think it's a good thing as I learnt how to budget, where to find discounts and how to save. When I was at home I'd eat everything. I couldn't do that as a student. I realised I'd taken things for granted before university!"
Patrick Reardon-Morgan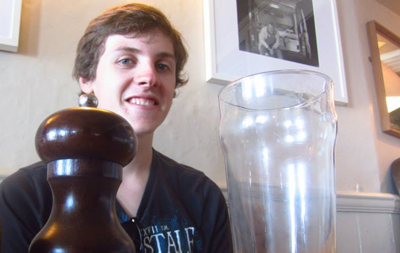 Studying: Bachelor of Music
Where: Cardiff University
Debt: £36,000
Now in his second year, 19-year-old Patrick's one of the new generation of students to experience increased fees.
"My debt will be over £36,000 by the end of the course," he explains. "I'm just not thinking about it. I don't have to think about it until I earn £21,000. That's plenty for a decent enough lifestyle. The only thing I'm worried about is that my housemates pay the bills!"
Fresh from working full time at Specsavers during the summer, Patrick's saved £2,000 and receives £75 a week from his parents. He admits that without these additional funds he'd find financing his degree impossible and he maintains a critical eye over his finances.
"I keep a spreadsheet with all my outgoings. It's quite sad really," he admits. "I started it in January when I realised I couldn't account for my outgoings and I had three weeks off at Christmas with no money at all."
Now preparing for his first year in a shared house, he refuses to get caught out again and hopes his housemates will follow suit. Apparently the letting agent explained to one housemate how bills would be £5 a month! Patrick's worries seem entirely justified…
Grace Smith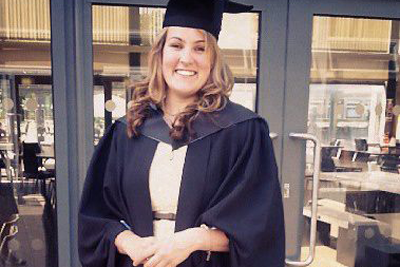 Studied: Bachelor of Science in Physiotherapy
Where: University of Southampton
Debt: £0!
Tailoring her physiotherapy degree to span four years, 30-year-old Grace combined her study with enough relevant work to keep her completely out of the red. The secret to her debt-less success? Commendably hard graft and the fact thst she had already accumulated £15,000 debt from the sports therapy degree she graduated from in 2005.
"I always wanted to work in football as a therapist," explains Grace. "But it wasn't what I thought it would be. When a family member became unwell and asked for post-surgery physio advice I couldn't offer anything. I thought, what's the point? So I worked towards studying again."
Student finance won't bank-roll a second degree, but Grace decided she could do it without accruing further debt and worked tirelessly for four years to reduce her credit card and overdraft before enrolling again. Amongst her commitments were roles as a sports therapist at Farnborough FC and as a rehab practitioner at Winchester Hospital, where she continued to work throughout her second degree.
"I was lucky," she admits. "My boss and I worked out an annualised contract so that during term time I worked a small amount, but during holidays I worked as many hours as it took."
During the four years of study, Grace gave up on all social commitments to work to get the average of £1,000 a month she needed for bills, rent, her car and food. One particularly gruelling season saw her commute a four-hour round trip twice a week to work at Lewes FC.
"That was my life," she admits. "I don't want to sound all 'bleeding heart' about it, though. I get the buzz of football and I'm able to help a nanny home instead of a nursing home. I've got the perfect balance."
Since graduating this summer she's also got the perfect job as a rotational physiotherapist at Basingstoke Hospital. Now, time to start paying off that original student debt...
Tom Poulson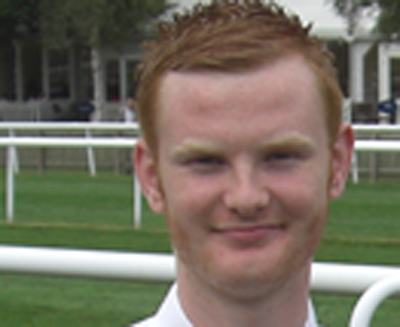 Studying: BA (Hons) Business Studies
Where: University of Hertfordshire
Debt: £22,000
When his four-year business studies degree ends in May 2015, 21-year-old Tom will be looking at a debt of approximately £22,000.
This year, however, he can relax. He's on a placement at a property management firm in Hemel Hempstead, earning £14,000 a year.
"I've still got to be careful," he admits. "But it's more than enough to pay for food, rent and bills. I could have taken out another year's student loan if I wanted to. But why pay interest on borrowed money when I'm actually earning something anyway?"
Tom considers himself rather fortunate. He enrolled during the last year students were able to enjoy cheaper fees. If he had started 12 months later, the £3,400 a year price tag would be near-tripled and he doesn't think he'd have even considered studying at that price. 
Tom's outgoings are £115 a week on rent and bills, plus around £50 a week on food. To finance this he's topped up his £4,000 maintenance loans with a £1,500 overdraft and £3,000 savings from his summer job working as a marine equipment engineer – something he values and has a commendable viewpoint on.
"We don't need a summer holiday!" he claims. "We get to enjoy some really nice free time as students during term. A summer job is a necessity and I've actually really enjoyed doing it and earning those savings." 
Armed with that hard-grafting attitude, Tom was born for business studies, and should have no problem paying off his debt when he graduates.
What's your real-life student finance story? Tell us on Twitter or on Covered's Facebook page .