What is it?
This is the latest incarnation of Volvo's premium SUV, freshly facelifted with a more rugged front end, a tweaked interior and a whole new set of safety related acronyms.
First impressions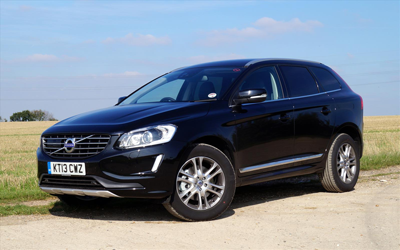 There hasn't been much change to the outside of the XC60, but the tidying which has been done has left a fine-looking SUV.
Missing the bling you might find on a German rival or the overt sportiness of the Range Rover Evoque, it sits in a comfortable patch of middle ground. Attractive, not beautiful. Subtly athletic, not brawny and muscular. A bit like Ben Affleck.
What's it like inside?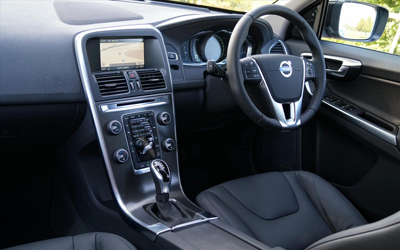 There's a real premium feel to the interior, with plenty of soft-touch plastics and brushed aluminium galore.
The facelift has seen the traditional dials disappear, replaced by a customisable digital panel that works remarkably well. There's a normal digital dial option, a soothing green eco mode or a foot-to-the-floor fiery red sport mode.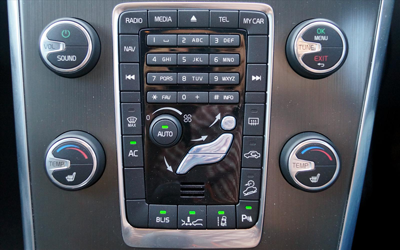 In the centre there's a bank of buttons that wouldn't look out of place on a space shuttle. They're overwhelming to look at, but they're easy enough to use and a lot of the features can be accessed directly from the steering wheel.
A huge touch screen might look a tad more modern though.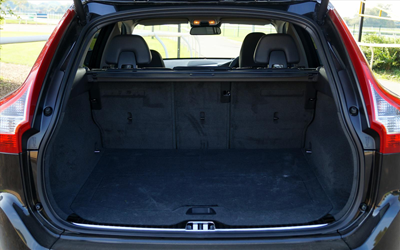 All five passengers get plenty of head and legroom, with some traditionally supportive seats making for a relaxed experience. Further back there's 495 litres of boot space, extendable to 1,455 litres once you fold down the seats and stack things to the roof.
What's it like to drive?
There's a big 2.4 litre diesel lump up front which, combined with the six-speed automatic gearbox, is powerful enough to drag the nearly 1.9 tonnes of XC60 to 60 mph in just 7.8 seconds.
It's certainly more rapid than if feels, such is the isolation from the road at speed. You'll barely feel the road as the suspension is set up perfectly for cruising, soaking up every bump and imperfection.
Motorway runs are refined and relaxed, with the engine gently thrumming while wind and road noise are kept to a minimum.
It falls apart a little at lower speeds though. For some reason the XC60 just can't cope as well with cracks and bumps in the road around town, sending every details of every surface change thumping through the cabin, despite the relatively small 18 inch wheels fitted to my test car.
However, given how capable the XC60 is in most circumstances, and how engaging it is when you do want to make swift progress, that's only a minor downside. Unless you spend a lot of time in the city, that is.
Is it safe?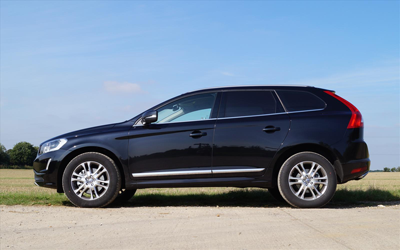 It's a Volvo, so naturally there's a five-star EuroNCAP score, and it was a top-five car when tested in 2009. To make life even safer, this model comes fitted with more acronyms than you can shake a great stick at.
The XC60 boasts - and you'll like this - the following safety features: SIPS, IC, RSC, ROPS, WHIPS, ABS, DSTC, HDC, PCD, QA, LKA, DAC, AHB, RSID and, of course, BLIS.
Handy, that.
What about the competition?
Audi's Q5 avoids looking like a 4x4, offering a stylish package to rival the XC60 but costs more to run and potentially more expensive to insure. The Range Rover Evoque benefits from lower tax and better economy, but can't match the XC60 for practicality. BMW's X3 is a better drive, but firmer and not as spacious.
Should I buy one?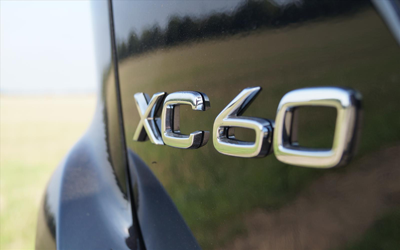 Perhaps. There's really only a couple of reasons not to, and that's economy - it's thirstier than its rivals. I managed to get just shy of 35mpg during my time with the car.
Depreciation is a big factor too as Volvos don't tend to keep their value as well as German counterparts.
But if you're looking at a leasing deal, or will simply run the car for years as so many buyers do, then that may be much less of an issue.