Witches, vampires werewolves and zombies have been done to death.
So, this year why not show everyone how incredibly 'on-it' you are by donning one of these zeitgeist-surfing costumes?
If you do, Tweet us your pictures. We'll be making a compendium of the best….
Walter White and Jesse Pinkman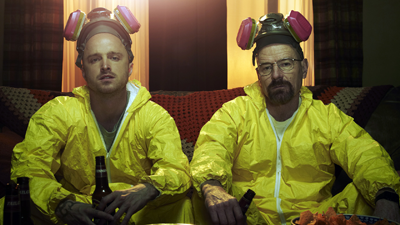 Unless you've been living under a rock for the past few months, Breaking Bad will have flashed across your radar at some point. And rightly so. The show essentially documents the fall of Malcolm in the Middle's dad into a life of hard drugs and grizzly crime (well, there's a bit more to it than that).
Bro-up for this one for optimum effect, and don haz-mat suits, gas masks and rubber gloves.
You could even carry a few baggies of rock salt for added authenticity, which will also ensure an adrenaline-fuelled night if you're going anywhere with a strict door policy.

Royal Baby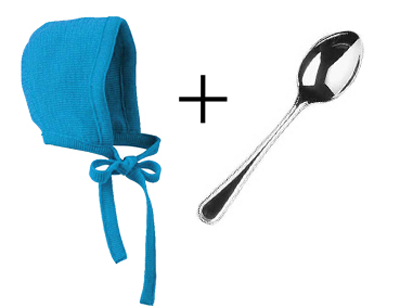 Regardless of your feelings about the monarchy, the escapades of Wills and Kate are second-to-none when it comes to media frenzies, and the arrival of Royal Baby earlier this year was no exception.
Simply get a baby's bonnet and stick a silver (or more likely, stainless steel) spoon in your mouth, and voila! You're this year's most talked about personality.
Robin Thicke and Miley Cyrus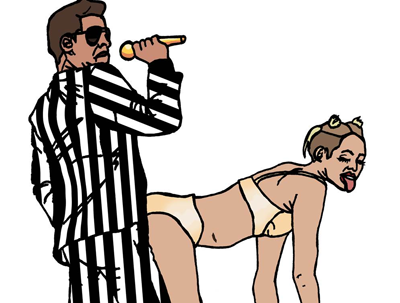 Picture: Gemma Batten
These two have been making the news all year long.
Firstly, saccharine pop-princess-turned-nasty-girl Miley Cyrus made the headlines for hacking her hair off and getting 'nekkid', then Robin Thicke rolled up in a maelstrom of alleged sexism, hashtags and mind-bendingly irritating tunes. So, no-one was really that surprised when the two paired up to create a cataclysmic ruckus at the VMAs in August.
So frightful was the whole affair that bookies reckon Miley Cyrus is set to be this year's most popular Halloween costume. Jump on the bandwagon with a foam finger, vomit-coloured hotpants and a 90s girlband hairstyle.
For the full effect, get your other half into a black and white stripy get-up (use masking or electrical tape to create the effect on a regular suit), then spend the evening shoving your tongues in people's faces and publicly humping each other.
Lady Gaga: Applause
As you would expect of someone that makes a living strutting around in slices of bacon, shooting flames out of their mammaries and waxing lyrical about self-acceptance, folk were rather intrigued by the Ga's triumphant comeback single 'Applause' this year, and of course its corresponding look.
Turns out that look simply involves shoving your face into a pile of flour and then having a bit of fun with some food colouring.
Minecraft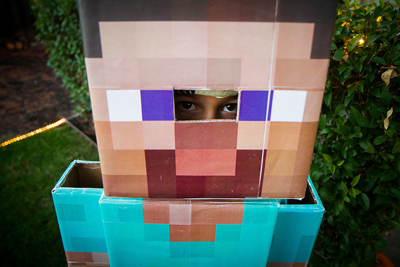 Minecraft is basically a super-advanced computer version of Lego, where players build constructions out of 3D cubes. But forget shonky towers and questionably-shaped vehicles; die-hard players have created some truly astonishing works of art within this online realm. You needn't spend anywhere near as long fashioning a fitting tribute, though.
Just get a box, splash some paint around in a vaguely square-like pattern, and you're good to go.
Candy Crush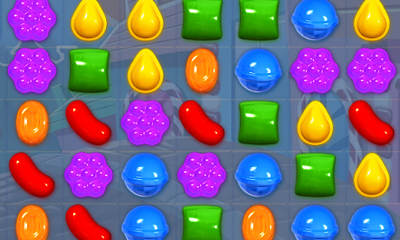 For the uninitiated, Candy Crush is an online puzzle game that involves moving sweets around a garishly-coloured screen and levelling up until you find yourself stuck for days on a particular level.
Then the game involves a great deal of swearing and deep, personal reflection as you forsake relationships, personal hygiene and far more than one 69p 'booster' payment in a bid to conquer the candy. No wonder a UK rehab centre has started a programme for addicts.
This costume can be interpreted in several ways: either get a bunch of friends together to mimic a selection of the candies (block colours and stripes, for example), or freestyle it yourself with multi-colours, or even by taping packets of sweets to your person (probably best stay away from kids with this one, mind).
Alternatively, take a packet of sweets and a hammer to the party and sit in the corner smashing individual candy pieces into smithereens as you hallucinate jelly beans and lollipops.
North West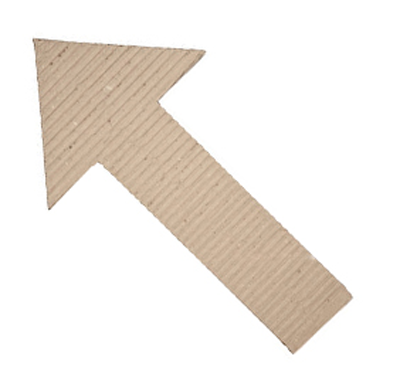 The world drew a collective breath when it was announced that Kanye 'Greatest rock star in the world' West and reality TV person Kim Kardashian had procreated, and it all-but asphyxiated when they announced the name of their offspring: North West – a name that no doubt screams glamorous chic in the States but over here only evokes images of drunken hen parties on dodgy rollercoasters in Blackpool.
Nonetheless, you too could make like the child least likely to have a normal upbringing by fashioning a large arrow from card, then attaching it to your person in a – wait for it – north western direction. Dopeness!
Horse Head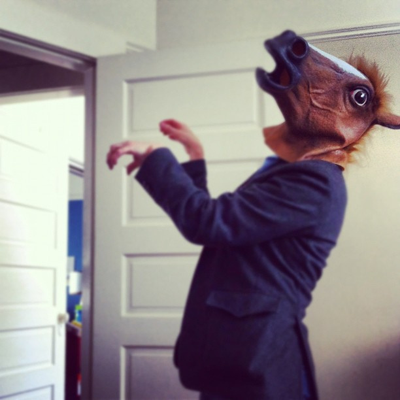 Spotted all over the web, this meme is basically nothing more than a person wearing a plastic horse head mask. Said to have gained popularity after a Chicago Blackhawk's player (some kind of American sport ball to you and I) was snapped wearing a similar version, this is the ultimate no-effort costume du jour.
Alternatively, tape a microwaveable lasagne to yourself (or maybe just the packaging), and hey presto, you're the horse meat scandal.