What's this?
This is the new supermini-sized MPV from Nissan, which focuses on being built to fulfil its customers' needs, rather than those of a power-hungry road tester.
First Impressions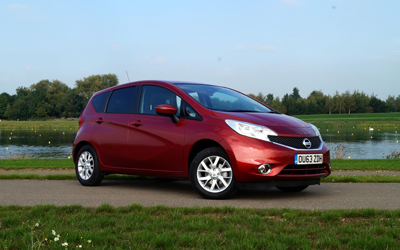 Nissan's designers have made a pretty good job of turning what is a traditional one-box design in to something with just a little bit of kerbside appeal. Swept back and sharply pointed headlights follow a wide, almost smiling grille, while swaged lines down the side break up what would otherwise be acres of blank metal.
Your pulse won't be set racing when you first set eyes on the Note, but at the same time you won't feel offended at the anonymity of it all. A fine line has been trodden to great effect.
What about the inside?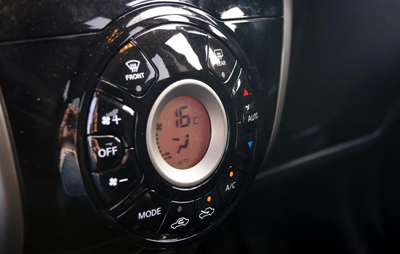 This is a highly important bit of a car like the Note. If a manufacturer gets it wrong, they've got years of trying to sell a car which simply isn't fit for purpose. Fortunately for Nissan, it's mostly good news on this front.
First of all, there really is a lot of space thanks to some very clever packaging of the cars components.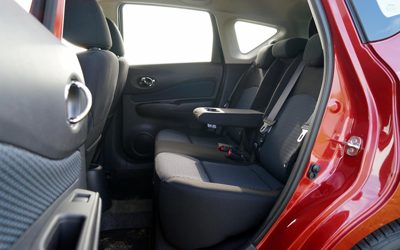 While it's no bigger on the outside, the interior has grown significantly. One Nissan representative told me that there's as much space in the rear seats as you would find in a BMW 7 Series. While I didn't have a 730i on hand to compare, I did have a Volvo XC60 with me. Amazingly, its rear seats were left wanting when compared to the Note.
The extra space isn't at the expense of luggage capacity though, with the Note's boot also growing in size from the last model. A special 'hidden' floor can also be lowered to reveal another couple of inches depth, while the seats fold down until they're almost flat for really big things.
Up front, it's a little generic, with nothing standing out as being particularly good or bad in terms of design. Everything is where it should be, all the dials are perfectly clear, but it does all lack a little style.
It's also frustrating that the steering wheel doesn't adjust for reach, only moving up and down.
Is it safe?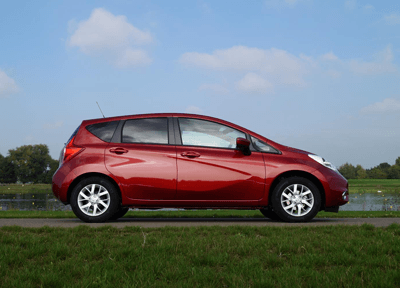 Nissan is rightly proud of some of the gadgets which have added to the Note, including an impressive-sounding 'Safety Shield'. This provides cameras dotted around the car that show a 360 degree view of your surroundings on an LCD screen, something that is particularly useful when manoeuvring. Lane departure warnings are in place, as are blind spot indicators and moving object detection.
There's also the usual array of front and side airbags, traction control and stability control.
What's it like to drive?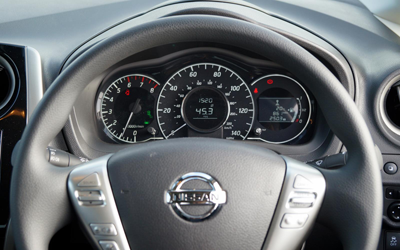 The Note is completely and utterly ordinary on the road.
While this sounds like a smite, it isn't. It just means that everything works. Push too hard and you get mild understeer, but keep speed sensible and it'll remain comfortable and compliant across most surfaces, while returning good economy.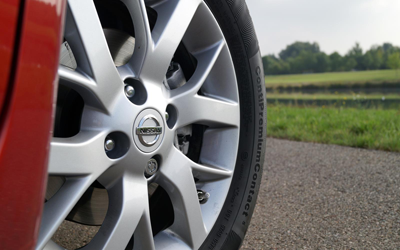 The 1.5 litre diesel engine in the model I tested pulls the car to 60 mph in 11.9 seconds while returning 78.5mpg, comfortably dodging the VED threshold. Every model also includes stop/start technology to boost economy, as well as cruise control and a speed limiter.
You'll never mistake it for a sports car, but the Note does everything you expect a car to do on the road, without any surprises.
What about the rivals?
Honda's Jazz offers a similar proposition, but the Note edges it on space. The Kia Rio offers an awful lot of car for your money, but it's a traditional hatchback that loses out on the Note's practicality.
Meanwhile, the Ford Fiesta offers a far more engaging drive and but can't compete with the Note's capacious interior.
Should I buy one?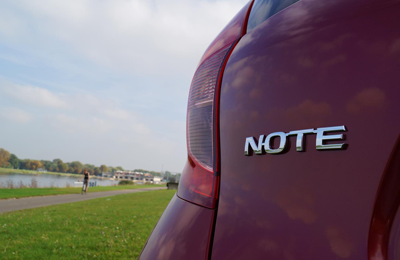 Buying a Note won't excite you in the same way that buying a GT-R will, but only one of those cars can transport four adults in comfort while sipping at fuel and having cheap-as-chips running costs.
If that side of motoring is what you're after, then the Note could just suit you well. You'll never enjoy it, as such, but you'll generally be pleased with it. And, sometimes, that's all you need...