There aren't many topics that affect the entire country the way energy does - we all have to pay our gas and electricity bills, after all. And with another bitterly cold winter reportedly on its way, the big energy debate is set to run and run.
It's all well and good putting on a few extra layers, but that fluffy jumper can only do so much when you're faced with systematic price rises each year.
Energy prices have been in the headlines for weeks, since the first of the big six announced their price hikes back in October. On 12 November EDF Energy announced a 3.9% rise - of the big six, only E.On are left to reveal a price rise this autumn. 
The energy market can seem fiendishly difficult to understand, so whether you want to fix your energy, move away from the big six or make your own, here are three steps to a happier relationship with your energy providers. 
ENGAGE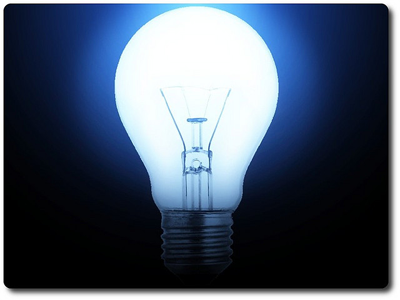 Photo: 'Caveman Chuck' Choker
The best way to make the big six listen is to talk to them. Dealing with your energy supplier might seem like a hassle, but making a quick call could mean saving hundreds of pounds a year.
At a recent conference to discuss public engagement in the energy market, head of consumer watchdog Consumer Futures Adam Scorer said customers see the market as "complex, monochrome and untrustworthy".
But it's in our best interests to get engaged, said Scorer. Energy takes up a large proportion of our income, especially during the winter months.
Get educated
Becoming more engaged is dependent on education and understanding, says Juliet Davenport, founder of the Good Energy Group. If you can understand and keep tabs on your energy usage then you can better understand your bills and keep costs down.
Keeping track of your energy usage online and using apps on your smartphone can mean the difference between a shock at the end of the month or a pleasant surprise.
According to Davenport, the Good Energy Group helps customers create and sell their own energy, making them members of the market instead of dependants. This means they're more engaged and, in turn, more likely to communicate their concerns and needs.
"We have almost a two-way communication with [customers]," she says.
"Quite a lot of our consumers are looking to generate their own power so they are very engaged in this market, they become engaged by information we've provided.
"They don't feel like as a company we're doing something to them - they're actually part of this market."
According to Davenport, 60% of Good Energy customers who installed solar energy into their homes changed the way they approached power, thinking about usage during different times of the day and in different areas of their homes.
The confusion usually felt by consumers can be an advantage for some energy providers: ignorance is bliss, after all. Davenport agrees: "To a certain extent we've kept consumers at arm's length: 'Don't worry dear, we'll keep the lights on for you'.
"I think it's time to change that mind-set."
Fixed and stable
Getting engaged can help your bills stay static, according to Andrew Wright, chief executive of energy regulator Ofgem: "An increase in trust and confidence leads to greater stability in the market, greater investor confidence and greater consumer engagement," he says.
With investors threatening to withdraw from the market because of potential government interference and regulation, price stability may be better for everyone.
Fixing your prices is easier than ever, says Wright, and now could be the time to fix.
"There are more fixed-price deals out there and those fixed-price deals really are fixed price - they're not teaser rates which are designed to attract you in," he says.
Energy suppliers need to learn from retailers, says Adam Scorer - putting the customer first, valuing the insight they bring and using their feedback to improve service and standards.
Think of your energy provider as you would a retailer. If you buy faulty goods or you're not happy with the service you're given, you can contact the store and ask for a refund. This is how you need to approach your energy company, and if they aren't helpful you can…
COMPLAIN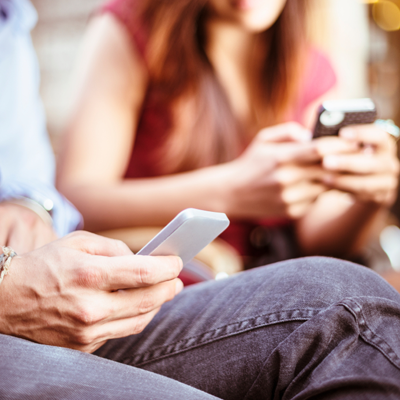 It's basic economics - consumers are essential for a market to progress and develop. If a market (say the energy market, for example) is behaving badly or not providing its goods effectively, then it has to change.
Voicing your complaints to your energy company might seem time-consuming and laborious, but you don't have to spend hours on the phone. Sending a tweet to your provider or posting on their Facebook page could be a better way to get your complaint heard and dealt with quickly. Energy companies value their reputation and won't leave your complaint unanswered when it's in the public domain.
Social media can also give consumers a way to talk to each other - it's likely that someone else has experienced the same issues you have and could have advice on how to work through them.
All big six energy providers have accounts on Facebook and Twitter and, in the eternal words of Snap!, you've got the power.
SWITCH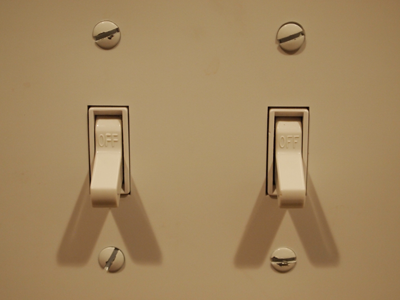 Photo: Fried dough
Switching has increased by 1,400% since the first of the big six - SSE - announced its price hike in October, according to Gocompare.com figures.
But switching may still not be something consumers are doing enough of, if at all. Adam Scorer thinks it's because we've got better things to do with our time and still see switching as too much of a faff.
Switching isn't the be-all-and-end-all according to Scorer, but it's certainly a way of showing your supplier that you're happy to take your money elsewhere - and less of it, too.
Scorer asks: "Why, if the reason for switching is so obvious, don't consumers do it?"
If you compare your gas and electricity and find a cheaper deal, you could vote with your feet - it'll save you money and send a message to the big six, too.
And then there's Smart…
Smart energy meters will be in the vast majority of UK homes by 2020 - if you don't already know, they're the next generation of gas and electricity meters.
Smart meters record your home's energy usage and relay it directly to your energy supplier in real time, helping keep constant tabs on the cost of your energy.
They come with an in-home display too, so you know how much energy you're using across the day.
But you don't have to wait for the introduction of smart meters - get engaged with your energy supplier now and your bank balance will reap the benefits.
You could also get hold of an energy monitor, which provides the same information as a smart meter without sending it to your energy company. You can get one for around £20 from your local high street, but it's worth checking whether your energy supplier or local council offers one for free.
Remember, you've got the power - so use it.