We tend to spoil our pets perhaps a little more than we should - they're part of the family after all!
And what better time than Christmas to show your furry, feathered or scaly friends just how much they mean to you with a little festive treat.
So let's take a look at some of the offerings this year to make the yuletide purrrrfect for pets (sorry about that).
Jaunty neckerchiefs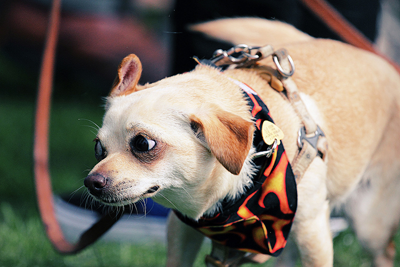 Photo: Tom Mooring
Not on board with the whole dressing your dog up craze that's going on at the moment? Look no further than the neckerchief.
As a cross between a cravat and a scarf, it gives your pooch a distinguished air of self-importance for when they're sauntering through the neighbourhood, or meeting their furry friends. The best part is that the neckerchief doesn't hinder any movement and your pet will probably not even realise it's there.
Hamster -tropolis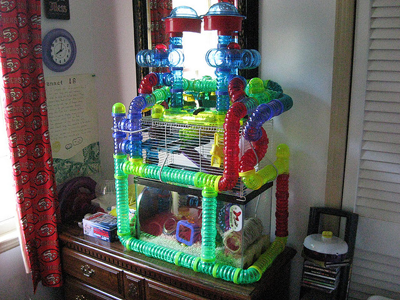 Photo: bsabarnowl
Is your hamster or gerbil sick of staring at the same four walls of their cage? Does their habitat need some jazzing up? Well they'll be in for a treat if you decide on one of these gargantuan monsters.
Made up of connecting plastic tubes and rooms, you can add to the cage over time until you've created some sort of rodent metropolis. Just make sure you don't get too over-excited and start creating hamster Disneyworld in your front room.
Give to charity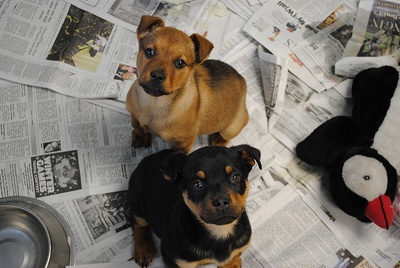 Photo: dmuth
Does your pet already have piles of toys, all the food they need and as much love and attention as they could ever want?
If the answer to the above questions is yes, then this year think about donating to an animal charity instead of giving your pet gifts. There are hundreds of good causes to choose from and helping less fortunate animals will make you feel all warm inside too.

Gone fishing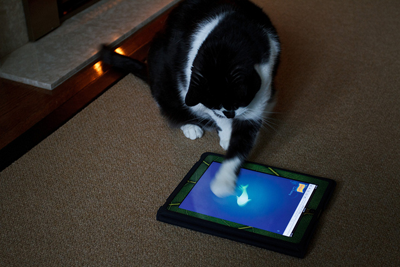 Photo: Numinosity (Gary J Wood)
Do you have a tablet computer and a cat? Well this one is for you! Gamesforcats.com has developed a range of apps, including CatFishing and You vs. Cat, to keep your furry friend entertained.
What is this CatFishing you say? Well put simply it's like Fruitninja… for felines. Fish swim across the screen and your cat swats it with their paw. No, we didn't see this one coming either.
Get your pet covered
Photo: TenSafeDogs
There's no better way to show your pet how much you love them than making sure they're fully covered. No matter what type of pet you have, making sure you can afford vet bills if the worst happens is of the utmost importance.
There are lots of different options available, so make sure you shop around and choose the right one for you and your pet. Sure it's not as fun as a diamond collar, but it's definitely more practical.
Holiday with your dog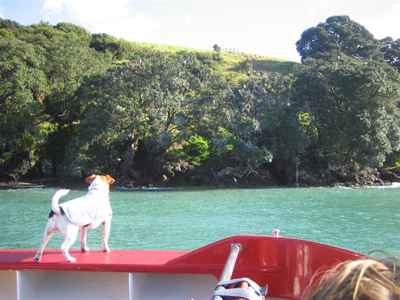 Photo: Nicki-G
If you take your pooch on the same walking route day in, day out, why not consider a vacation for you both?
We're not talking Dubai or Hawaii, maybe more like Cornwall or Blackpool. Plus a nice getaway for the family and your canine companion could be just what you need to beat the January blues.
Snazzy collars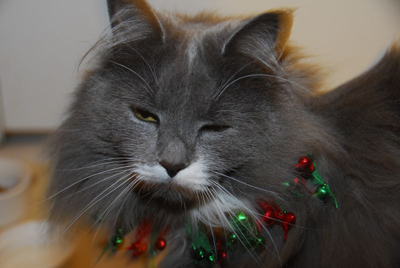 Photo: Corey Ann
You can't go wrong with a snazzy new collar to mark Christmas and with an ever-expanding market there's one for every kind of pet personality.
Has your dog got an air of defiance and does it fancy itself as a bit of a maverick? Why not opt for a punky, studded collar. If you've got a cat with a diva-esque quality, try a glitter and crystal number perfect for a princess.
Just remember that cat collars should always be quick release to prevent it from hurting your pet.
Scratch it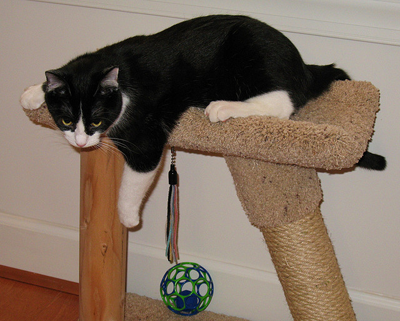 Photo: Mr T in DC
If you want to save your furniture and curtains whilst treating your cat this Christmas, invest in a scratching post, you can even fashion your own with the help of some spare carpet.
Hopefully with the installation of a scratching utopia, your kitty will spend their time filing down their claws in a designated area rather than hanging from the walls, ceiling and any other place they can dig their nails into.
Brand new bed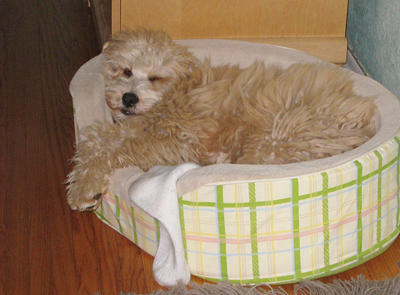 Photo: vidalia-11
If your pet has a tendency to take over your duvet, it might be in both of your interests to invest in a new bed for them this winter. We're not saying that they'll definitely disembark from their usual spot on your pillow, but it's a start.
There's a whole host of beds on the market, from the meagre to the majestic, but keep this in mind - they'll probably still want to sleep on your feet.
A meal fit for a… cat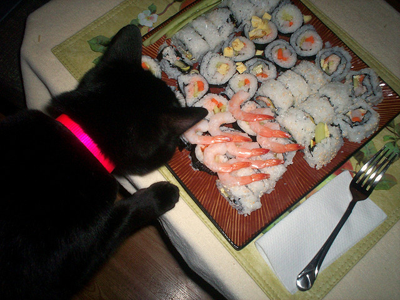 Photo: Torley
Much like men, the way to most pet's hearts is through their stomach. So whether you have a ferret or a fish, hamster or hound, simply make them their favourite meal and they will love you forever. Make sure that whatever your pet has is suitable for them - Gocompare.com has made this great infographic showing what not to feed your pet.
"How ridiculous," you're probably thinking. Well Christmas comes but once a year so don't be a Grinch. After all, the love and joy we get from our pets is pretty much priceless.