What is it?
It might look a bit like a van, but this is actually the new... Wait, no. It is a van.
Based very much on the Tourneo, which could be considered the 'baby Transit', Ford tells me that it was always designed to be a people carrier as well as a load-lugger.
Functionality, practicality and spaciousness are promised, all on a very tight budget. There's even seating for seven passengers if you're prepared to spend a little bit extra.
First impressions?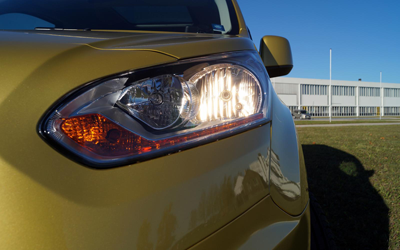 The front end with its large air intake and swept-back angular headlights looks every bit like a regular Ford car, but from the windscreen back there's no disguising its van origins.
There is a sliding door on each of the upright sides, while the near-vertical back end lifts up like a conventional hatchback to allow access to the boot.
It sounds dull, but small details from the designers at Ford have softened the edges nicely, with a long wedge-shaped glass area appearing larger thanks to blacked-out pillars, while chunky wheel arches break up what would otherwise be acres of flat metal.
A van, you say? It must be practical?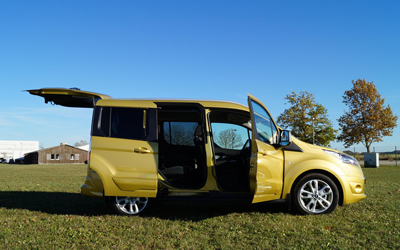 Practicality is the entire point of this car, perhaps at the expense of desirability.
Ford make no bones about the fact that the Tourneo Connect will appeal to those that don't really like cars and simply want a form of transport that meets their needs, especially if they have an 'active' lifestyle.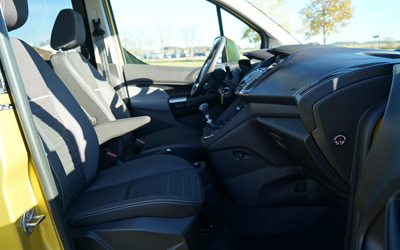 If your needs are to carry five people around in comfort (or seven if you splash out an extra £2,000 or so on the 40cm longer Grand Tourneo Connect) along with wakeboards, mountain bikes, skydiving equipment or a new fridge, without sacrificing refinements such as climate control or an MP3 player, then the Tourneo Connect will tick your boxes.
With best-in-class legroom in the front and rear, along with up to 2,410 litres of space behind the front seats, there's no doubting the space is there.
Clever seating that flips, folds and comes out allows loads of up to three metres long, and there's countless cubby holes and storage bins around for your carabiners.
How does it drive?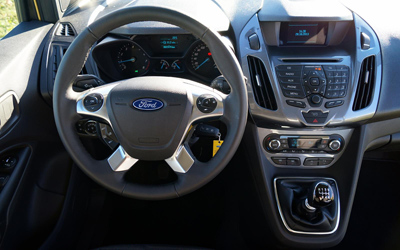 The 1.6 litre diesel engine tested is refined and quiet enough, providing enough power to see it through the country roads outside Munich without any issues, while returning a good 53mpg.
The 113bhp engine under the bonnet won't be the best seller though, as the same engine is available in a less-powerful 94bhp state of tune that offers much the same performance and economy but for a reduced asking price.
Steering is nicely weighted, with a precision you don't expect from such a lifestyle vehicle as this. But don't expect that to translate to the Tourneo Connect being suitable for an attack on the Nurburgring. It turns and stops as you'd hope, but outright grip isn't up there with the B-Max for example.
Ride quality can be a little disappointing though. With two people up front, the car feels quite skittish, bouncing harshly over bumps and imperfections, but once a little weight is added towards the back things calm down and everything becomes far more settled. The extra metal in the stretched Grand Tourneo Connect smoothes things there, too.
Anything else going for it?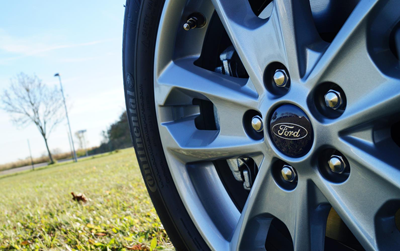 Aside from its undoubted practicality and the fact that it's remarkably car-like behind the wheel, it's the value on offer that will attract attention.
The range starts at just £14,295 for the entry-level Style specification with 1.0 litre petrol engine, but even this comes with a digital DAB radio with USB and Bluetooth.
The pick of the range must be the Zetec spec that adds a heated windscreen, front fog lights and Ford's high-tech SYNC system that integrates your phone and includes voice control and assistance in an emergency.
Running costs are low too, with service intervals of 20,000 miles along with a 100,000 mile warranty. As if that wasn't enough, the Connect falls in to a low car insurance group for potentially low premiums.
What about its competitors?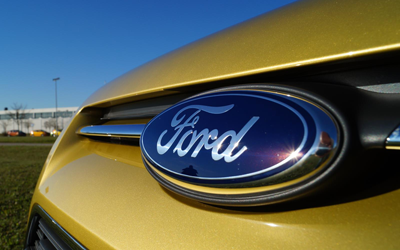 The French have had this sector to themselves for a few years now, with the Peugeot Partner Tepee and Citroen Berlingo, but Ford's marketing might allow the Tourneo Connect to muscle in to their territory.
But Toureno Connect makes a convincing case  – it's more practical, behaves better on the road, comes loaded with equipment and should be as cheap (or cheaper) to run.
So, should I buy one?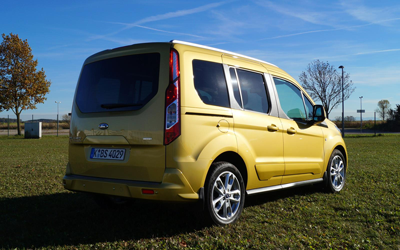 With its best-in-class space, practicality and value, there's very little wrong with it. If you're an active lifestyle kind of person with little interest in what a car looks like, aren't many better options out there right now.