Yikes! Christmas is approaching quickly on the horizon, like a massive tinsel-covered juggernaut.
We're all about saving money at Covered mag, so here are 12 ways you could cut the cost of Christmas…
1. Don't bother with stamps on your Christmas cards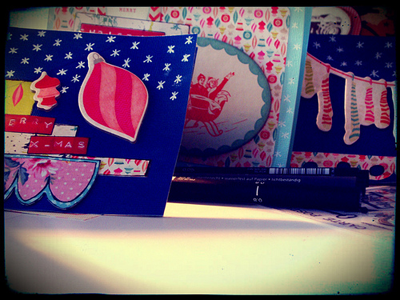 Photo: Virgine Milour
We wouldn't possibly endorse hand-delivering a card to your aunt who lives a hermit-like existence on the Isle of Skye, but getting  out on foot to drop Christmas cards round to local acquaintances rather than sending them via the post could save you, quite literally, several pounds.
You may also be invited in for some 'festive cheer' on your way, which is always nice. And if you can't stand the thought of having to stop and converse with the recipients of your cards, why on earth are you sending them one anyway?
2. Make a non-negotiable Christmas gift shopping list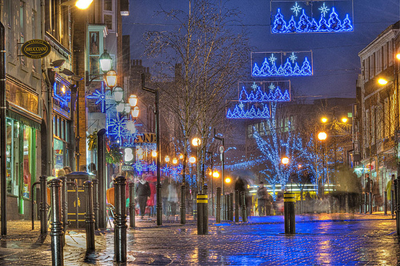 Photo: Paul McGeevy
Christmas shopping is littered with expensive impulse-buy temptations – it's the nature of the beast.
Novelty soap-on-a-ropes, amusing socks, rude chocolates, prospective toilet reads and who-knows-what-else can all too often seem like must-haves at the time.
But ignore them – carefully formulating your shopping plans before you leave the house and sticking to it to the letter can save loads of money.
3. Credit cards can be your friend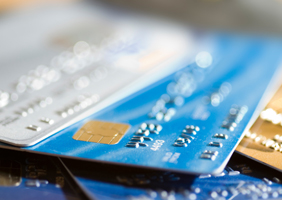 Photo: iStockPhoto
It's generally received wisdom that whacking everything on your credit card for Christmas is the road to ruin.
However, credit cards could save you money if used correctly.
0% credit cards can allow you to spread the cost of Christmas over a long period. However, bear in mind that the 0% terms aren't infinite, and that charges will apply after the terms conclude.
Meanwhile, cashback and rewards cards could allow you to make money on your spending, providing you stick to the terms and conditions and pay your bill off in full every month.
4. Cut your peripheral food spend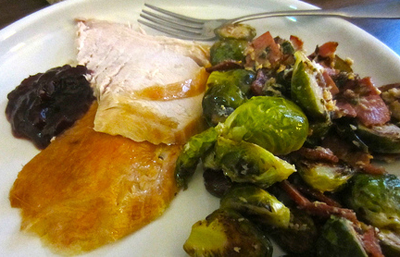 Photo: Leff
Focus on the main event – Christmas dinner – and don't lavish pounds on stuff like village-sized boxes of Quality Street, oodles of nuts nobody will eat and, the mother of all seemingly obligatory (but ultimately wasteful) Christmas spends, dried dates. Whoever eats them anyway?
5. 'Re-gift'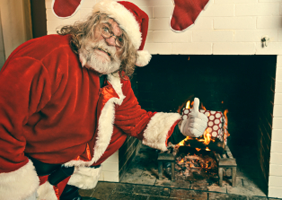 Photo: iStockphoto
Or, as some people call it, 'giving stuff that somebody gave you last year which you didn't like to someone else'.
Well, if it's not going to any use anywhere else, why not?
6. Make your own presents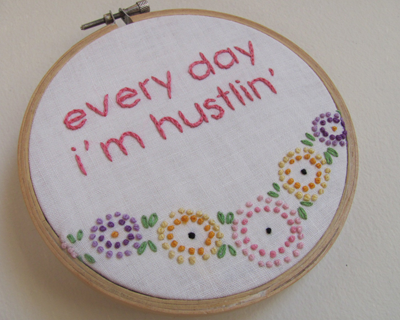 Photo: iStockphoto
Making your presents needn't be a cop-out. In fact, with 'craft' stuff currently in the midst of something of a hipster revival, there's never been a better time to do it – read more here.
Remember, don't spend more buying stuff to make presents than you actually would in the shops – because that sort of defeats the point…
7. Don't be fooled by expensive names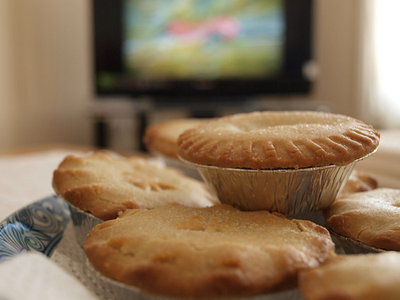 Photo: Simon Cooks
Fortnum & Mason - the posh London shop frequented by high-profile toffs such as the Queen - is currently selling packs of mince pies for £13. Thirteen pounds!
However, a recent blind taste test from review site Which? found that mince pies from budget retailers Aldi and Lidl trounce their more expensive rivals in the all-important taste tests. So you don't always get what you pay for.
Do your research, and buy accordingly.
 
8. Make some money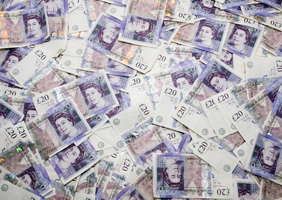 Photo: iStockphoto
Christmas is a great time for industrious types to make some extra cheddar – here's some ideas to get you started.

9. Pre-arrange budgets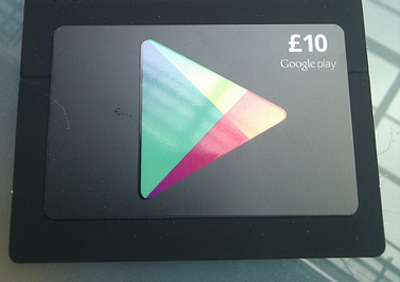 Photo: Osde8info
Worried about spending loads on a notoriously stingy relative? Pre-arrange budgets beforehand and voila! You don't have to feel bad about not lavishing loads on tight uncle Nigel only to get a satsuma in return.
10. Shop in the sales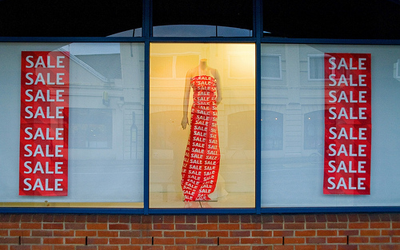 Photo: Gerry Balding
If you're scheduled to see some friends or relatives in the immediate aftermath of Christmas, you could try getting their presents in the sale.
This presents its own problems, as town and city centres often resemble Dante's seventh circle of hell when the sales kick off. But fortune favours the brave, and you could end up saving a bundle.
Just remember to remove the price tag, ok?
11. Maximise your loyalty points

Photo: Neil Crosby
'Tis the season for selected retailers to offer pumped-up voucher offers. Tesco is just one of them, so take a look what's going on.
If you're clever, you'll have squirrelled all of your points away from the rest of the year for a seasonal splurge.
12. Don't waste a morsel of your Christmas dinner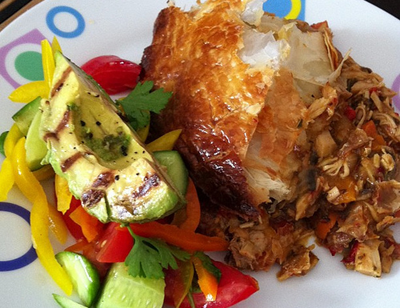 Photo: Phynyg
Come Boxing Day, chances are you'll have more leftovers than you can shake a sarcastically large, Henry VIII-style drumstick at.
This is a good thing – the remnants of Christmas lunch could keep you ticking over for a few days.
Try a spiced-up take on traditional bubble and squeak for your vegetables, or put a Thai twist on your traditional post-Christmas turkey with some green curry paste and coconut milk. If you've got a surplus of Christmas pud, then Jamie Oliver has a pretty tasty-looking use for it.
In fact, the only real limit to leftover use is your imagination – try pies, risottos or even salads. Although you'd probably want to stop short of a Heston Blumenthal-inspired chipolata and sprout ice cream...
What are YOUR top money-saving tips for Crimbo? Let us know onTwitter or Facebook.