I love dogs. I love pubs. I love dogs in pubs. And as the existence of dogsinpubs.com suggests, I'm not alone. Man's Best Friend + the great British boozer = contentment.
But for all the pics of adorable curled-up terriers and snoozing collies, taking a dog to the pub can be a fraught experience.
As Tom Beck, a greyhound owner from Shepton Mallet, says: "Dogs in pubs can be a total nuisance! I'm lucky to have a dog that sits quietly but you do get other dogs barking trying to get attention.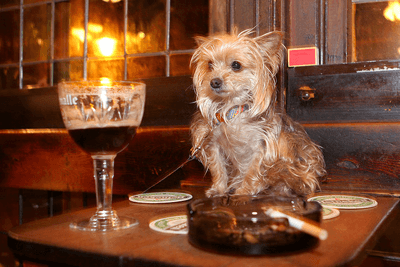 Photo: Photochiel
"On the upside, you do get to talk to people about the plight of rescue animals and it can give children who don't have pets the chance to interact, helping them develop caring skills. And meeting other dogs in a controlled space helps dogs become more sociable."
According to the Pet Food Manufacturers Association, there are 8.5 million pet dogs in the UK.  With the Campaign for Real Ale reporting that 26 pubs are closing a week, the pressure's on those left standing to provide a retreat where drinkers and dogs can co-exist happily…
THE BREED
Photo: Newtown Grafitti
If your dog's a big, cumbersome lummox, forget it, unless the pub's particularly roomy .
The ideal mutt for the juicer is one that can comfortably get under a table, or leap onto the benching and fold itself up smartly.
TRAIN IN VAIN?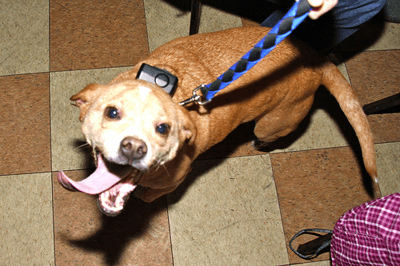 Photo: Bill Wmsu
Your dog should conduct itself in a manner befitting. If  off the lead, will it come back when called and refrain from wandering  outside? Barking's really not the done thing.  If it's aggressive, you should have a serious word with yourself.
CONFIDENCE IS A PREFERENCE...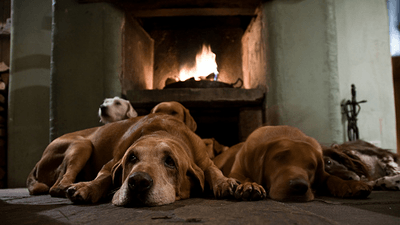 Photo: Daveybot
You want your dog to be relaxed, not leaping up every time someone new enters.
A nervy or yappy dog gets under people's feet and on their wicks. But do persevere - the pub can be a great socialising influence as a young pup finds his way in life. Just like drinking really, only with less chance of spewing a load of cider up in the car park.
TIMING IS EVERYTHING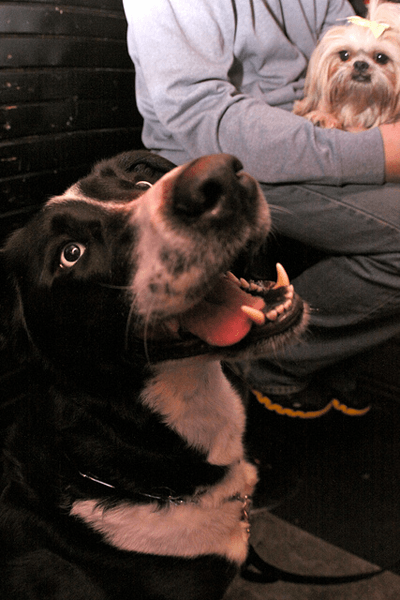 Photo: Bill Wmsu
While we're talking about dogs, did you know you can search for a cracking deal on pet insurance at Gocompare.com?