"I'm driving home for Christmas" crooned Chris Rea in his 1988 hit 'Driving Home for Christmas'.
It's a journey many of us will be embarking upon in the coming month, so take heed of these nuggets of info for a safe trip home…
DO... avoid the 2017 Christmas traffic
Christmas day falls on a Monday this year, meaning there's a long weekend of celebrating to be done before we can open our presents.
There are 37.5 million cars on our roads according to the DVLA, so there are bound to be some traffic hotspots if the population starts their journey en masse after work on Friday night this year. Probably a good shout to look for possible delays and find a different route if it's going to affect you.
For instance, on Friday 22 December, 2017, there are scheduled roadworks as you approach Derby, on the A6 northbound between A50 and B5010. Highways England has advised to expect disruption after 8pm. Check out the full detail of scheduled roadworks here.
DO… prepare beforehand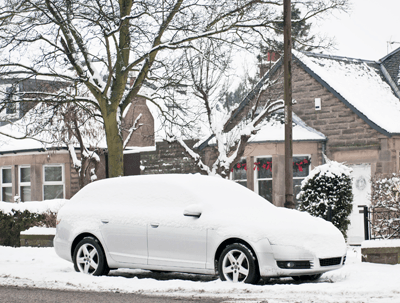 Make sure that your tyre pressure and washer fluid are all correct and have a read of our winter driving guide before you set off.
DON'T… put all your presents on show
Try not to have a tantalising array of freshly wrapped gifts on your back seat if you know you'll be stopping off on the way – it'll attract thieves like a moth to a flame. Keep whatever you can in the boot, out of sight.
DO… be courteous and considerate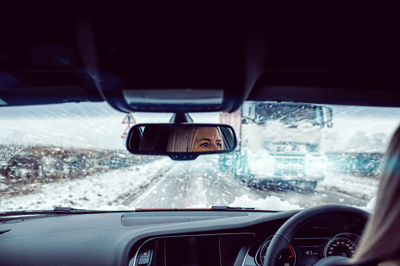 After all, it is the season of good cheer. So spread a little to your fellow motorist by giving way when it's safe to do so, keeping plenty of distance from other drivers, and generally not driving like a berk.
DON'T… let the rush get to you
Chances are that the roads will be chock-a-block with drivers who are also going home or in the midst of a dash to pick up last-minute gifts and supplies. But if it's busy, just relax and go with it.
DO… curate a playlist of Christmas bangers to listen to
DON'T... drink and drive 
"Pah," you might think. "A snifter of sherry and half a weak bitter won't even touch the sides of my strong constitution. Of course I can get away with it." Well, think again. The police are out in their droves over Christmas, and driving after any quantity of alcohol is never advisable.
DO… have plenty of stuff to keep the kids entertained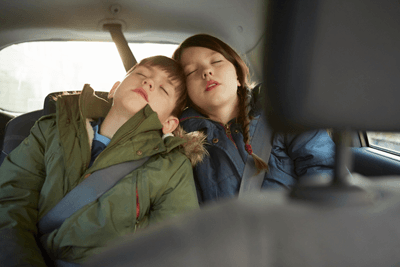 Long car journeys and bored children have the potential to be an emotionally combustible mix. Make sure that you're well stocked with entertaining stuff to keep them busy, and factor in a few stops along the way to take the edge off.
DON'T… drive tired
The Royal Society for the Prevention of Accidents reckons that 20% of road accidents might be caused by driver tiredness. So before you set off, make sure you're rested up. If you're driving cross-country, it might be worth sharing the driving with someone who can take over while you have a snooze.
Before you set off on your drive home for Christmas, make sure you have the right car insurance byshopping around with GoCompare