It's alarmingly easy to book a holiday. Maybe too easy, considering the recent case of a teenager getting drunk and accidentally ending up in France.
These days, you can compare holiday prices online and book it all it in one go; flights, hotels, excursions, the lot. Package holidays in particular take the effort out of booking, and they can often be a great way to keep the price under control, too.
But when did package holidays really get going in the UK? Who actually invented them?
What is a package holiday?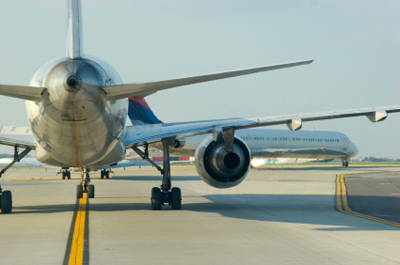 Before we start, let's synchronise watches and make sure we're all talking about the same thing. For the purposes of this article, we have taken package holiday to mean a charter flight and one or two weeks' accommodation, which is sometimes all-inclusive.
However, Professor Graham Miller, head of tourism at the University of Surrey, points out that "a package is simply a bundling of services that people want".
So, while two weeks in Spain might be what we traditionally think of, it could just as easily be two weeks trekking across Poland if you've bought the experience as a package.
Ye olde package holidaye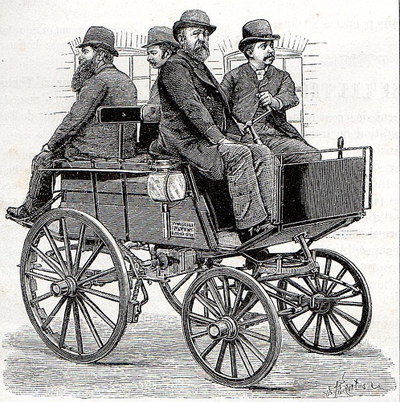 While package holidays may appear to be a modern invention, only really taking off with the dawn of cheap flights, there is evidence that they go back a lot further.
In fact, a certain Thomas Cook arranged his first tour as far back as 1841. It was a train to Loughborough for supporters of temperance – remember that next time you're hitting the all-inclusive bar on your hols.
What came before package holidays?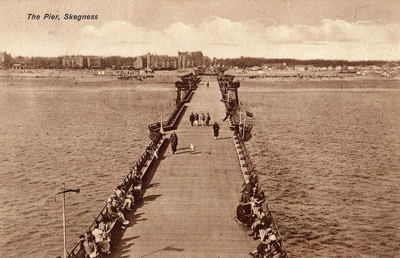 If you've ever been to one of the UK's seaside towns then you will have seen the fading glory of the pre-package holiday. Underneath the piles of passed-out stags and hens are the iconic buildings and weathered charm of former holiday hotspots.
Unlike today, Brits did not expect sunshine on their holidays. In fact, some destinations even marketed themselves with the brisk weather. Just look at Skegness, where the slogan was: "It's so bracing!"
Package holidays are born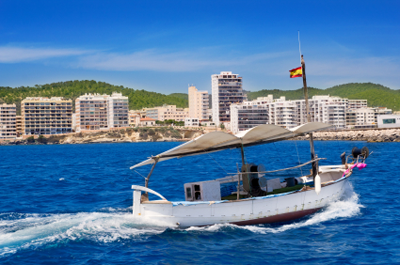 The package holiday as we would know it today (rather than as an 11 mile train journey with a bunch of abstainers) was properly born in the 1950s and the boom began in the 60s.
This was due to changes to legislation and a relaxation of border controls that made it easier to take money out of the country.
Some of the reasons for a sudden upsurge in flights are quite surprising. Professor Miller explains: "Simple things made a big difference. For example, there were lots of aeroplanes left over from the last world war. There was a big supply of planes, so that increased supply led to a reduction in the prices of flights.
"Then Spain and southern Europe were trying to rebuild their economies. They had to consider what they had to sell; they had sun, they had beaches – so they put up hotels and there was an industry."
Early destinations included Corsica, Mallorca and the Costa Brava, with Greece gradually developing into a travel hotspot for Brits abroad.
Turbulence for package holidays
Just when it seemed that enthusiasm for package holidays would keep rocketing upwards, disaster struck. In 1974, several tour operators collapsed, stranding an estimated 40,000 holidaymakers abroad. Back at home, Brits who've booked breaks were told their money was simply lost.
Air Travel Organisers' Licensing (ATOL) had been launched in 1972, so there was some financial protection in place and the stranded tourists were brought home. Just like today, ATOL existed to refund customers if their tour operator went under, and ensure people already on holiday could catch flights home.
However, just two years in there weren't enough funds to repay the 100,000-odd people who had paid in advance for their breaks.
Since then, the government has launched a fund called the Air Travel Trust, to pay for any amount that can't be covered by ATOL.
Of course, even with ATOL protection, it's a good idea to take out travel insurance well in advance of jetting off, preferably well in advance rather than the night before you leave.
Package holiday snobbery

As travel options have widened, a curious phenomenon has developed. There's a tendency among some tourists to be snobbish about package holidays, as if to prove they are 'real' travellers.
Professor Miller thinks it's unfortunate that the idea of a package holiday has become so pejorative. "It is a very middle class perspective on 'those kind' of holidays. But the people who take a two week holiday in Spain are getting exactly the kind of holiday they want. For a lot of people who don't have the hyper-mobile lives of, say, academics and journalists, then two weeks in Spain is quite adventurous. There's risk taking, novelty, newness and adventure."
In the interests of full disclosure, this journalist feels a need to admit not leaving the country since the birth of her first child three years ago – hyper-mobile I am not.
But his point is a good one; sneering at people for enjoying a more traditional break is like mocking people who pick a burger and chips over a Heston Blumenthal taster menu. Not everyone wants snail porridge.
And Professor Miller is also keen to point out that traditional destinations are far more sustainable than far-flung countries in environmental terms. After all, two weeks in Spain has a considerably lower carbon impact than two weeks in Dubai.
The future of the package holiday
We've come a long way from Thomas Cook's temperance train, but what's the future of travel? If you want to, you can book flights  and hotels separately. You can use the internet to arrange every last detail of your break yourself, and use review websites to choose only the best providers.
Professor Miller agrees that the internet is a challenge for package holiday providers. "It forces the industry to be creative in products it can put together and demonstrate that it can put a better package together than we can independently," he explains.
But tour operators often have the edge when it comes to price. As Professor Miller adds: "Packages can be and still often are are more cost effective. Thomas Cook can negotiate a cheaper hotel rate than me..."