It's lunchtime in a pub just outside High Wycombe. Diners clink glasses and tuck into plates of hearty-looking food. Smiling, welcoming staff check if everything's ok with customers' orders. It's just about to get busy.
So far, so ordinary, right? Well, perhaps not. This is the Hope & Champion, the newest addition to JD Wetherspoon's empire of inexpensive boozers, and Britain's most controversial pub.
This is because the Hope & Champion is sat slap-bang on the M40, at Beaconsfield services. If you believe road safety charity Brake, it's a recipe for disaster.
I wanted to see for myself if the pub is an accident waiting to happen, so I took a trip eastwards to see what the fuss is about.
I arrive at the pub at 12.30pm. A cheerful member of staff greets me. "Have you been here before?" she enquires. Considering the place has only been open a day, it seems unlikely.
Unperturbed, I take a look around the joint. There's an enormous rear garden area overlooking a man-made lake and children's adventure playground. The extensive, tastefully lit bar stocks a selection of drinks to suit every palate; from English ale from local suppliers and American craft beers, to free-flowing fonts of wine.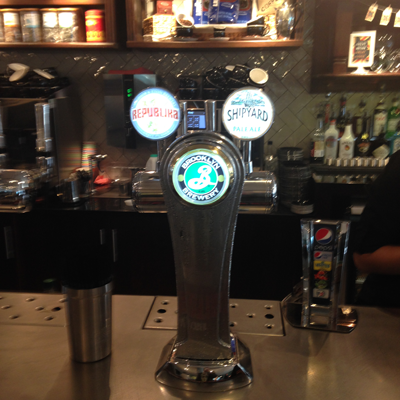 There are also several adverts from Think!, the government's road safety website, warning drivers about alcohol consumption. But with the instruction to 'JOIN THE CRAFT LAGER REVOLUTION!' screaming at me from an advert on the bar, I can't help but feel that there are mixed messages at work here.
On the whole, customers seem to be knocking back soft drinks and coffees. But there are also a lot of people drinking halves. There's at least one table where all the occupants are necking pints.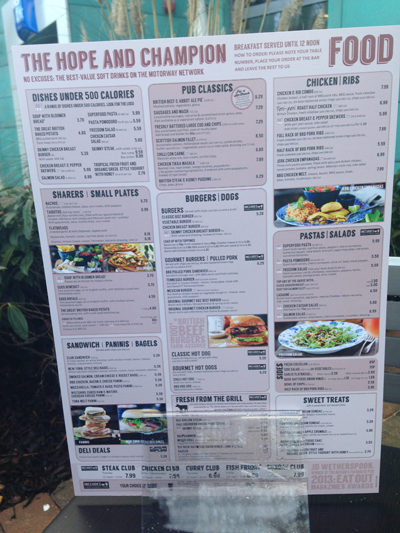 After casting an eye over the menu – an extensive selection of pub classics and 'street food'-inspired meals – I order a burger, with a side of Jack Daniels.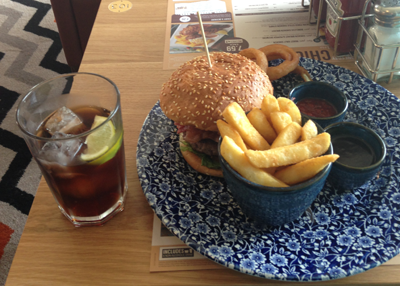 Oh, did I say Jack Daniels? I meant Jack Daniels honey barbeque sauce. I am driving, after all.
The food arrives – it looks pretty good. And it is, as far as relatively inexpensive motorway service station food goes. It costs £6.49, which includes a glass of cold pop. Not bad, considering the sky-high prices usually found at the side of the motorway.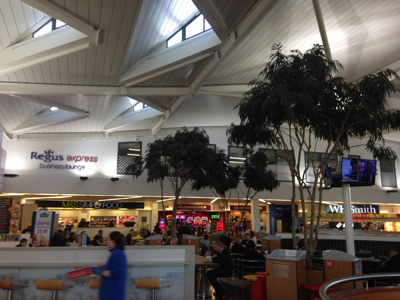 After wolfing down the burger, which I assure at least three members of staff is very nice, a stroll round the adjoining Extra service station food court to check out the competition is in order.
There's a lot of choice – a McDonald's, Kentucky Fried Chicken and a new-fangled noodle bar, to name but three. It's the very definition of service station sterility – all formica tables and harsh lighting. There's also this nightmarish array of mannequin heads, which add to the general dystopian air about the place.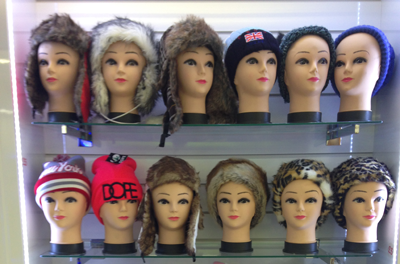 The Wetherspoons' comfy seats and tasteful oil paintings really are an improvement.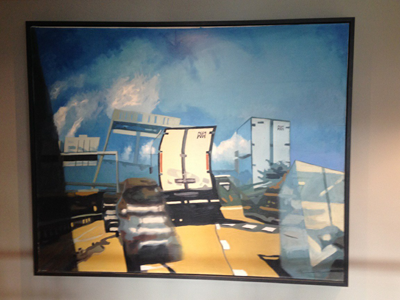 Going back into the Hope & Champion, I manage to wangle a chat with Steve Baldwin, the pub manager. He's almost belligerently insistent that there's nothing to worry about. "It's just another pub," he maintains. "I've been running Wetherspoons pubs for 15 years – I've got no concerns."
I ask him if the combination of anti-drink drive messages coupled with a tantalising, well-stocked bar sends mixed signals. "Not at all," he retorts.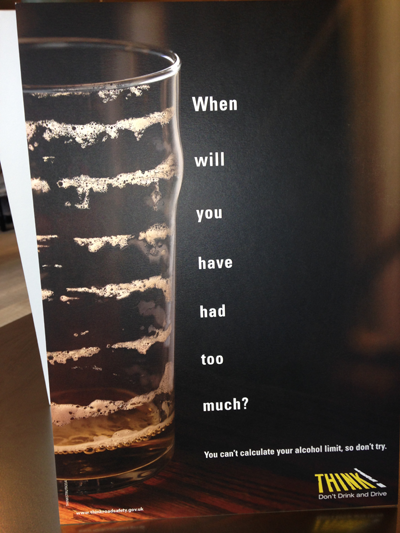 "That's our responsibility to display those messages, but customers have a responsibility too," he insists. He gestures to a man and woman. "Look at those two – he's having a pint, but she's got a soft drink. They're both having a bit of food. That's what we want to see."
He reckons that food and coffee are going to play a big part in the bar's fortunes, as well as coach parties. "Look at a coach – there's 50 people on there, and just one of them is driving," he says.
I thank Steve, make my way out and back to my car. Heading toward the fiendish multi-lane roundabout (it's difficult enough to navigate after nothing stronger than a glass of cola) which connects the service station with the M40, there's just one coach in the car park.
I like the Hope & Champion – it's a genuine breath of fresh air when compared with the fusty, joyless and expensive experience served up by most UK service stations. I'm pretty sure it'll be a success. Those 99p coffees and sub-fiver breakfasts will pretty much guarantee that.
Maybe Steve will be proved right and personal responsibility from drivers will out. However, you can't help but fear that the first case of a driver being caught under-the-influence after a trip to the Hope & Champion is only a matter of time away.
I hope I'm proved wrong.