What is it?
The Peugeot RCZ is perfectly good little sports car. It looks good and it drives better than you might expect, but it always felt like it could use just a little more power.
Peugeot Sport has fixed that by taking the 1.6 litre engine and somehow extracting 270bhp from it, creating a smart-looking, reasonably frugal and lightweight number that flings its way from one corner to the next in a rather joyful way.
So it's got a more powerful engine. Anything else?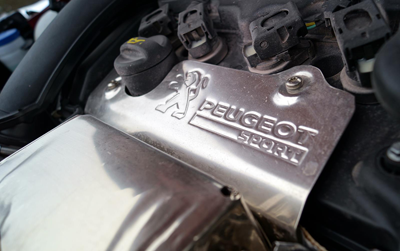 Absolutely. More power would simply be wasted in a cloud of tyre smoke if there wasn't some technical wizardry going on to keep it all under control.
Fortunately there's been plenty of changes under the swooping bodywork of the RCZ, with new suspension geometry and a wider track, while a limited slip differential means power is directed to where there's most traction.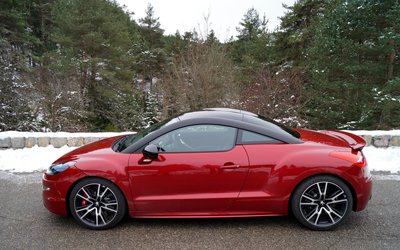 The suspension has also been firmed up and the cute pop-up spoiler has gone, replaced by a larger fixed wing that improves downforce at the rear while also shaving a few kilos off the weight.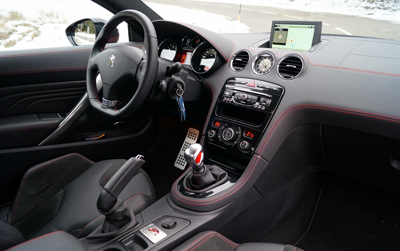 On the inside it's pretty much business-as-usual, although Peugeot have installed new seats, as well as covering every surface in leather with some contrasting red stitching.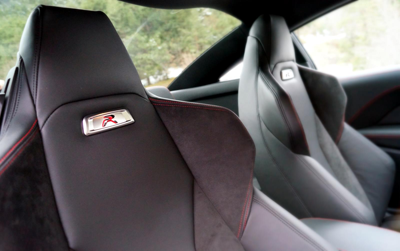 There are also 'R' logos plastered around the car. I counted 11, but I'm sure I missed some.
So it's a proper sports car?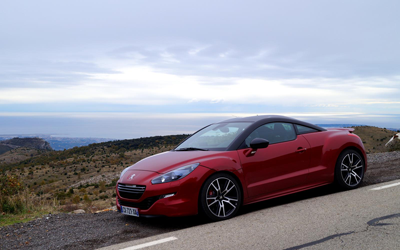 Expectations were low when I arrived in Nice to drive the RCZ R and got lower the next morning when daylight revealed there was a reasonably significant amount of snow and ice on the roads. I really didn't think that a front-wheel drive Peugeot would keep me entertained.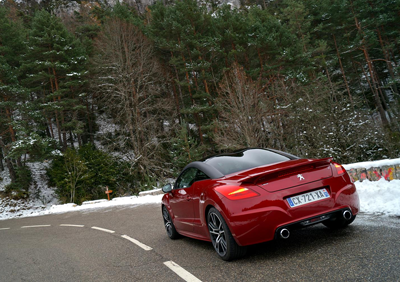 It turns out that there was no reason for my misgivings. The RCZ R is a genuinely accomplished sporty number. Turn in to a corner and the front end sticks. Put the power down abruptly and there's a hint that the car wants to misbehave, but then you feel the differential working its magic and the car simply slingshots itself towards the next test of its grip.
Physics takes over eventually, with the R naturally understeering. The traction and stability control systems only interfere if you're being particularly unruly.
What about under normal driving?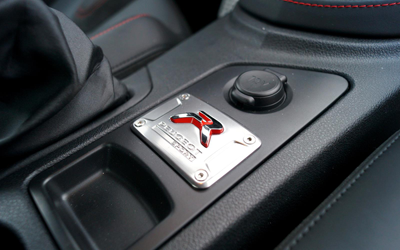 That stiffer suspension hurts a little at low speeds, with every bump in the road thudding its way through the cabin and directly to your spine. The raucous boom from the exhaust might get a little too much if you're subjected to it every time you pop to Waitrose.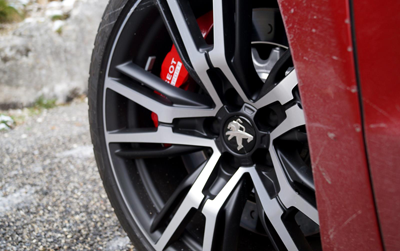 Accommodation is fine, with plenty of space up front for two ample adults. Behind the front seats there's a bench seat that serves no purpose whatsoever. You can't even fit a small child in there, and there isn't room through the door to use it for luggage. There is, however, a very spacious boot that will happily take a week's worth of shopping.
Despite the performance, it's also quite economical. The little 1.6 litre engine might drink heavily when pushed (I managed just 16mpg on the launch) but its lightweight and good aerodynamics means the official economy figure of 44.8mpg might just be achievable.
What about the competition?
Audi's TT is the most obvious rival, but it costs a few thousand quid extra to get the same levels of performance. That's balanced by a cleaner design and higher quality.
Toyota offers the GT86 which undercuts the RCZ R by nearly £7,000 but lags a long way behind in speed and acceleration. The Nissan 370Z has as much bang for the buck in a traditional two-seater sports car style, but can't match the Peugeot's practicality and economy.
Should I buy one?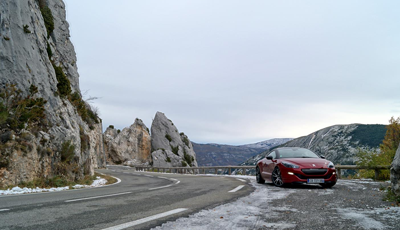 If you want a two-seater sports car for around £30,000 then there are some very strong options available.
It would be a brave buyer who eschewed the Audi TT option in favour of the Peugeot, but with just 300 coming to the UK each year you'll have exclusivity you can't get from its German rival.