It's motor show season, which also means it's new car season.
Manufacturers from across the globe have already been showing off their shiny new wares in Detroit, and in a couple of months they'll be doing it all again in Geneva.
The halls of these events are filled with concepts and visions of the future, which makes for great viewing. More importantly, they're also filled to the brim with cars that'll be hitting the streets in the coming months.
These cars interest us most, because the birth of a new car means bargains can be had in the form of their still-very-relevant predecessors.
So, with that in mind, we've rounded up six cars that are due to be replaced and which you might be able to scoop up for a knock-down price.
Renault Twingo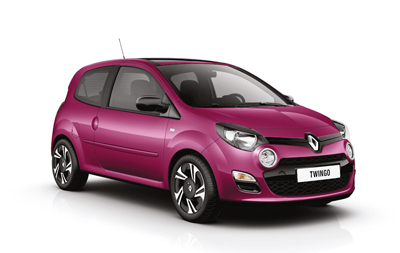 A new Twingo will be parading the streets soon, though Renault is staying tight-lipped about its aesthetics for now.
It'll be unveiled at Geneva, and the second the sheet is pulled back to reveal it the prices of the current model will probably begin to tumble.
The current car is a corker, especially in Sport guise. Cheeky looks help it stand out from the supermini masses while a range of specifications and engines ensure there's something for everyone.
It's frugal, it's cheap to run and maintain and it received glowing press when it was released. Small cars really don't get much better and the new one probably won't be all that different, so your new 'old' Twingo will still look the part for years to come.
BMW 1 Series Coupe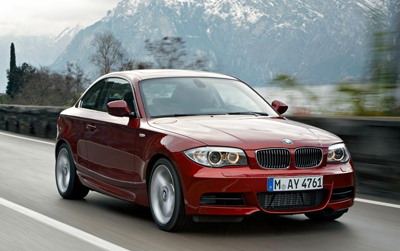 BMW recently brought the 2 Series to the attention of the motoring world and, while some were confused by the lettering system BMW now seems to be using, the overall feedback was good. But why wouldn't it be? It's a BMW, after all.
For those of you who don't know, a 2 Series is a two-door 1 Series, which means the current 1 Series Coupe is about to become a bargain.
A great driver's car with a superb chassis, the 1 Series could be a good purchase for those of you looking for something sporty and swish but still with a certain level of usability.
Also, as it's a 'premium' car the reduction in price is likely to be significant. That's because BMW will want to empty its forecourts for the shiny new model.
Audi A3 Cabriolet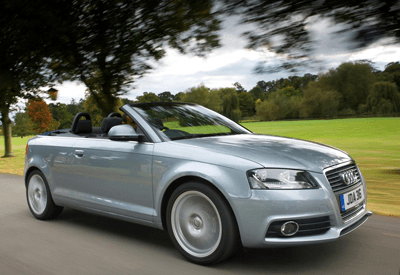 While the changes appear to be subtle, Audi is keen to boast that the new A3 ragtop is a huge leap forward when compared with the old one.
Well, it looks pretty similar to us – perhaps a bit longer, but not a huge departure. But hey, if that's how Audi wants to market the A3, fine. It simply means that the present model is set to become an even bigger bargain.
Audi isn't really known for doing things by halves, which is why the 'old' A3 ragtop was so well received. Ok, so when compared to the new one it might not be as refined. But that's like saying '85 Chardonnay isn't as good as the '86 – they're both still lovely.
The big difference will be – we anticipate – the hefty four-figure saving to be had by jumping behind the wheel of the older version, which is still a brand new Audi at the end of the day.
Nissan Qashqai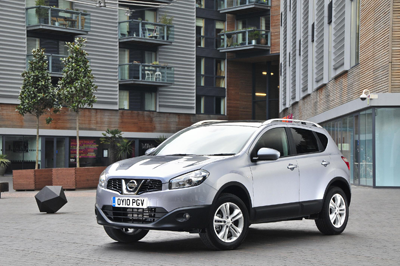 Silly name aside, the Qashqai was a bit of an odd duck when it first arrived. Since then, however, it's become a well-loved car that has sold in big numbers.
That's why Nissan has given it a revamp for 2014, though the Japanese car maker still has a multitude of the current version it needs to part company with.
Safe, reliable and fairly handsome, the Quashqai is a good way to enjoy all the benefits of owning a 4x4 without the baggage that goes with it. It's spacious, it's available with a range of engines and, all in all, it's a very capable and enjoyable vehicle.
Expect to see plenty of the current version with heavy discounts soon - probably with enviable specification and extras too, knowing Nissan.
Ford Mondeo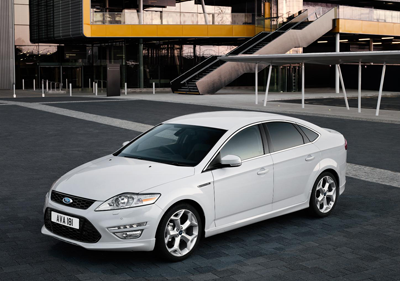 Bit of a strange one this, as the Mondeo which the European marketplace has been crying out for has actually been available in America for a while now, albeit badged as the Fusion.
This is because Ford wanted to make sure the brilliant current Mondeo sold as many units as possible before it was replaced. Makes sense, we guess.
The other reason is down to the fact the current Mondeo is an utterly fantastic car. It's handsome, rewarding and enjoyable to drive. It's a mile-munching rep haven through the week and a trusty, functional family hauler come weekend.
If you're after a large family car, and with the new model soon to drive prices down, it might be an absolute steal.
Lamborghini Gallardo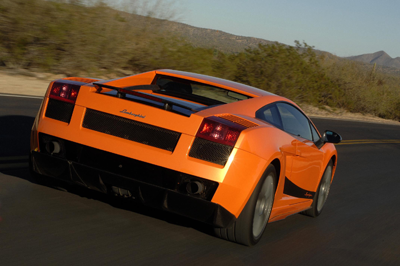 Yes, shock horror, there's a new Lambo. It's called the Huracan and it looks rather dashing. But who cares? It'll be really, really expensive and the waiting list will be gargantuan. That's not what we want; we want a bargain, cut-price supercar.
Well, all right, you should probably take 'bargain' with a pinch of salt. Though in supercar terms, the run-out Gallardo (pronounced Gay-yard-oh, fact fans) will be a snip compared to the new car - savings nudging five figures could well be a reality.
What will that get you? It'll get you a lightweight, beautiful supercar with 200mph firmly in its sights and a knee-tremblingly amazing V10 soundtrack.
Plus, it's a Lamborghini, so who cares if it's the new or the old one? It'll still snap necks as you drive by.