Remember 'Carry On Abroad'?
It's the quintessential tale of a holiday gone wrong, showcasing half-built hotels, surly staff and pratfalls aplenty.
You'd have to be pretty unfortunate to book a holiday as bad as the one documented by Kenneth Williams, Sid James and the gang. But real-life 'holidays from hell' still happen alarmingly regularly.
"Most of us go on holiday to get away from our problems and stresses," says Caroline Lloyd, travel expert at Gocompare.com. "That's why having a holiday that fails to live up to the standards you were promised can be particularly frustrating and disappointing."
"The key thing to remember is that if your accommodation or other parts of your trip are not to the standard that was advertised, you don't have to take it lying down. Though most of us don't like to be seen as kicking up a fuss, it's important to raise your concerns to your travel provider as soon as possible, as failing to do so while you're abroad will limit your options when you get back."
But what can you do if you hate your holiday? Well, lots.
Here are just a few things to do if your dream getaway is more Hell-Dorado than El Dorado.
Complain… straight away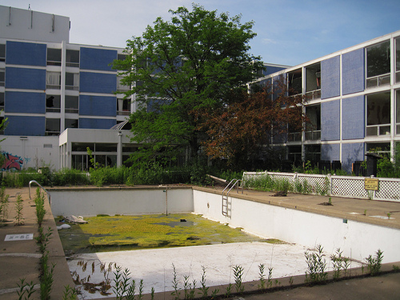 Image: Misanthropic Gods
"If you find that your hotel falls below the standards advertised, your first port of call should be to complain to your tour provider or holiday representative at the resort who should hopefully be able to resolve the issue as soon as possible," says Caroline.
The important bit here is to fill out a customer complaint form – this means that both you and the travel company have a record of your complaints. It will also provide evidence of whether enough was done to rectify them. Make sure you keep hold of your copy of the form, because you'll need it if you want to take the complaints further when you get home.
Decide what outcome you want… but be realistic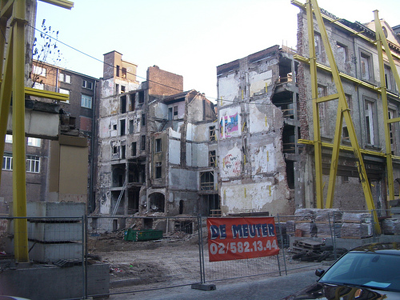 Image: Simon Aughton
If your room isn't up to scratch then you can reasonably expect to be moved to another, which will hopefully be an improvement. Sometimes, if the entire hotel is terrible, you could be moved by your tour operator, if there are any alternatives available.
But if you've booked a budget hotel, don't wade in thinking you're entitled to move to something more like the Burj Al Arab.
"Hotel chains may send you vouchers if you've had a legitimate complaint," says Caroline. "Generally, it's about how you complain. Smaller hotels generally don't like furious TripAdvisor reviews. It's best to try and resolve it while you're there – hoteliers aren't generally bad people – they want you to stay at that hotel again."
Get snapping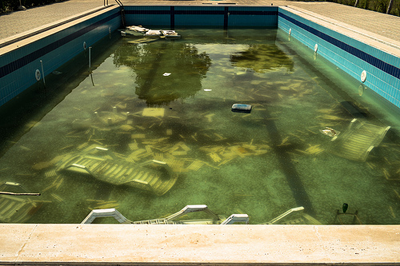 Image: Daniel Kulinski
If it's turned out that your hotel is grim, then the last thing you'll probably want to do is take photos of it. But these aren't for sending envy-inducing Instagrams to the folks back home –they will form part of an extensive dossier of evidence to present your tour operator.
"Try to take photos of the issues you've encountered on your holiday, they might not be as fun as the pictures of you soaking up the sun on the Costa del Sol, but they could help you provide evidence that your accommodation was not up to scratch, as advertised," says Caroline.
Take to social media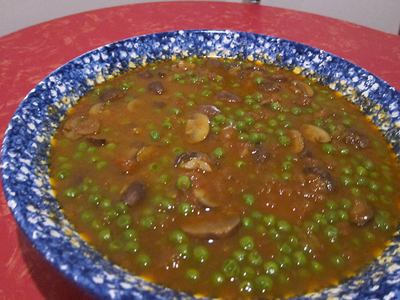 If you've been treated badly by your holiday provider, you can hit back where it really hurts – social media.
Social media has been a true game-changer when it comes to complaining, as it will usually bypass the frontline grunts at the resort and get you straight to the firm's social media and PR team at head office, who'll want to see the issue resolved as quickly as possible.
If you've prepared a dossier of incriminating pictures, tweet them at your tour provider. However, before you embark on your social media fightback, check that you won't pay a fortune in data roaming fees – some providers allow you to purchase an allowance of data when you're away at a click of a button, which will probably be sufficient for you to upload a few horror snaps to Twitter or Facebook.
It's probably best to turn to social media as a last resort, only to be used if you've been fobbed-off entirely. Going in all-guns-blazing publicly in the first instance probably won't stand you in good stead for a favourable resolution...
Follow up the complaint within 28 days
Hopefully, you'll be able to resolve your problem while you're away, quickly and with a minimum of fuss. But if you can't, you'll need to strike while the iron is still (relatively) hot when you get back home.
You'll have to contact your travel agent within 28 days in order to have the ability to escalate the complaint to the Association of British Travel Agents (Abta), so it's good practice to contact the agent as soon as you get home.
Holiday hell - real life stories of woes abroad
Jenny West and her partner Chris went on an ill-fated trip to Portugal in 2009. Unfortunately, the hotel they booked didn't live up to its lofty online billing…
"We stayed a hotel which billed itself as a 'luxury resort' in Lisbon. I booked directly online with my debit card – the pictures were amazing, and the rooms were 'newly refurbished'. It also said that the hotel was surrounded by bars and restaurants.
"When we got there we were worried – when we left the airport it was in the opposite direction to the centre of Lisbon. The area surrounding the old hotel was a building site! Inside, the rooms were disgusting – nothing like the pictures on the website. It was smelly and dirty. I just wanted to cry.
"The staff couldn't care less – we tried to cancel, but they said my payment was non-refundable. We switched rooms about four times. It turned out that there was one room like on the website in the entire hotel.
"When we asked about the website saying that the hotel was 'surrounded by bars' they said it was – it's just that they were in town, which was about half-an-hour's drive away. In the end, we just had to make the best of it."

Matty Currie went on an unforgettable trip to Istanbul, via Sunny Beach in Bulgaria, to watch Liverpool's dramatic win in the 2005 Champions League final with a group of fellow supporters. However, the stop-off at the Black Sea resort didn't provide the best start...
"We had a concept of where we might be staying, but didn't actually know until we arrived. The hotel was horrible. The doors didn't fit, the outside of the hotel was surrounded by wasteland – there were even kids outside playing with razor blades. It turned out that it had actually been on (ITV series) Holidays From Hell a few years before. The final insult came when my mate tried to hang a towel on a rail and it just fell apart.
"We did nothing on the first night because we got there quite late. The next morning, the queues to complain went out of the door. But we ended up leaving and checking into a five-star place by the seafront for an extra £15 a night. So it turned out quite well."
Have you ever had a holiday nightmare? Was the situation resolved? Let us know on Facebook or Twitter.