What is it?
This is Maserati's big bruiser, the GranTurismo, but with the roof cut off. Strictly speaking, this is the first four-seater convertible that the Italian firm has ever made and, much like the GranTurismo that this is based on, it is achingly pretty.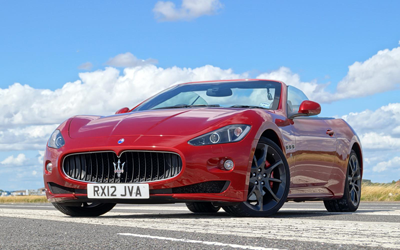 This is a car that you could frame and put on your wall and nobody would bat an eye lid. Yet that Trident on the grille means that the car is tasked with doing far more than simply looking good.
So what's the Sport badge about?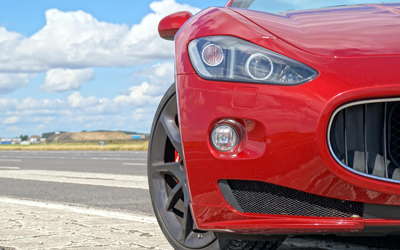 The car shares much with the 'normal' GranCabrio, including its 4.7 litre V8 engine. However, that Sport badge extracts a little more power, with 454 horses available. That's more than you would find in a BMW 650i and is enough to rocket the Sport to 60mph in just five seconds. If you're brave, it'll take you all the way to 177mph.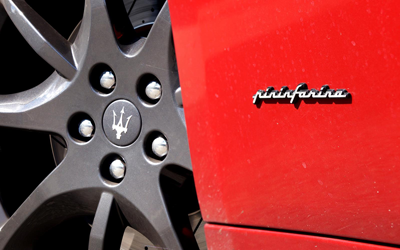 Under the skin you'll find springs that are 15% stiffer than standard, along with thicker anti-roll bars and an electronic damper system simply called 'Skyhook'.
Sorry, Skyhook?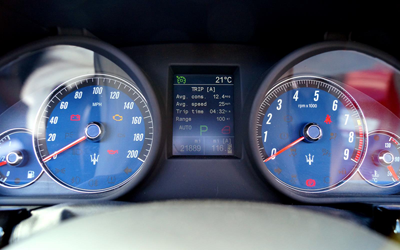 Yes. That means there are aluminium dampers that constantly adjust the ride, managed by an electronic control unit that receives data from accelerometers positioned on each wheel. There's more to it, but it gets very boring.
The end result is that the GranCabrio Sport pulls off the 'California cruiser' role with ease, remaining relaxed and amiable as you wind your way along the Kings Road. The ride quality really is superb, far more refined than you have any right to expect when you cast your eye over the 20-inch wheels and overtly sporting stance.
If you want a little more though, you can press a discrete button labelled 'Sport'. Then all hell is let loose.
All of hell?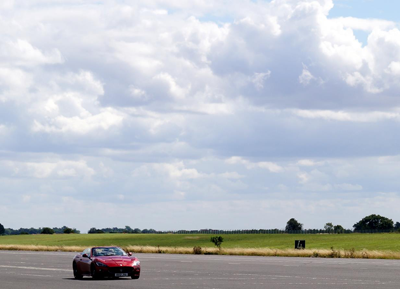 Pretty much. The throttle response sharpens, there's weightier steering, the gearbox shifts between ratios more quickly and those mysterious Skyhooks make it go round corners flatter and quicker. Then, just to be really clear that things are different, some valves open in the exhaust to create a noise similar to a volcano erupting right behind you.
When Clark Kent wanders in to a phone box, even his changes don't come close to what happens with the Maserati. This is Bruce Banner and the Hulk.
Driving through a village at 20mph sounds like the start grid at Le Mans, the V8's bark bouncing off every tea shop and thatched roof. You change gear just to hear the throttle blip. You stop to let everybody out purely so you can listen to the exhaust crackle as the revs drop.
This is not a car you can be discrete in.
Good-looking, noisy, fun. Got it. What about the sensible bits?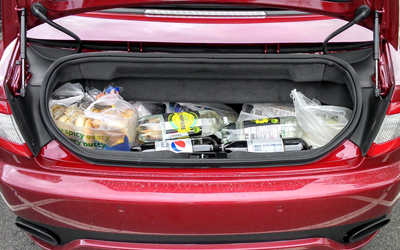 As you sit there you'll notice the interior is some way off the best-in-class. It's minimalist by design, like the sharpest of Italian suits, but you'd have a right to expect a little more of a flourish for your money.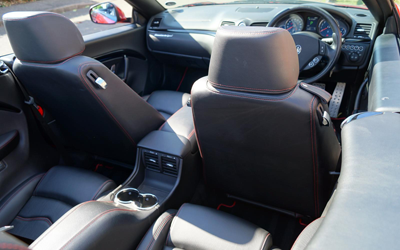 It's spacious enough though. Even the back seats are genuinely useable, although it would get a bit tight for two grown adults once the roof is up. There's also a useable boot that will take a week's shopping but is unlikely to do the job well enough if you want a three-week driving tour of Europe.
So should I buy one?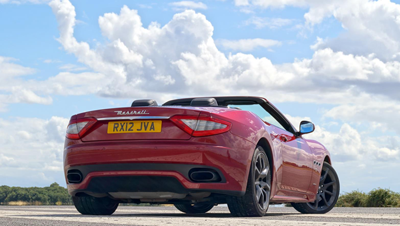 At £102,000 it needs to be very good, as BMW's 650i M-Sport is £20,000 cheaper and quite a bit quicker. But the Maserati is so much more desirable. Once you've seen the Sport in the flesh, you don't really care about rivals.
Frankly it wouldn't matter if there was a Massey Ferguson engine ahead of you, just so long as it looks like it looks and sounds like it sounds…
It might not be quite perfect, but once you fire up the engine and the car shakes in a rumble deeper than that from any jungle, any shortcomings are quickly forgiven.