So what is it?
The Biturbo is Vauxhall's interpretation of the diesel hot hatch – a concept pioneered by Skoda a little while ago, and something that's growing in popularity with fleet managers and frugal 30-somethings. Picture the manic Astra VXR with a few ounces of craziness scooped out, replaced by favourable fuel economy and oodles of thudding torque.
First impressions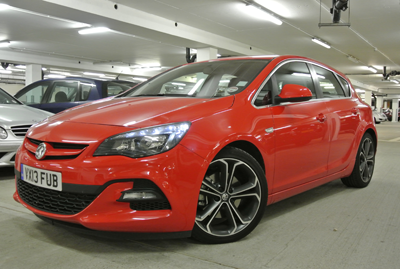 Handsome beast, isn't it? It's rather nice inside too, y'know.
A world away from the plastic utilitarianism of the Corsa, the Astra's interior is an eminently pleasant place. The jazzy tyre-tread pattern on the seats divides opinion, but it's a conversation point for your passengers, and that's always a good thing to have.
The steering wheel's chunky, the speedo and  rev counter needles have little lights that shine onto the outer bezels, and it all feels like it's been designed around people. Which sounds obvious, but it isn't always the case.
Practical family stuff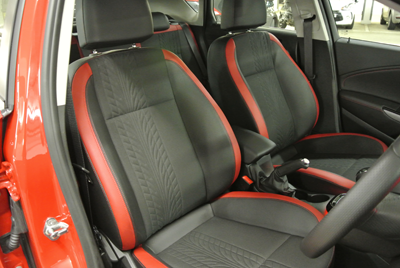 The size of the thing ensures that it can't not be practical, if you see what I mean. Parked alongside my old 205 GTI, you can see just how much hatchbacks have grown over the years. The Astra's pretty 19-inch wheels don't look at all oversized, which speaks volumes about its girth.
And yes, this means there's a cavernous boot, ample to fit in the pushchair along with various bags and accessories. To be honest, you could probably fit the 205 in there, too.
Five doors and Isofix seats makes installing nippers a breeze, and a five-star EuroNCAP rating gives peace of mind. Thumbs-up here! (Although my wife thought the dash had far too many buttons. She may have a point).
Is it fun to drive?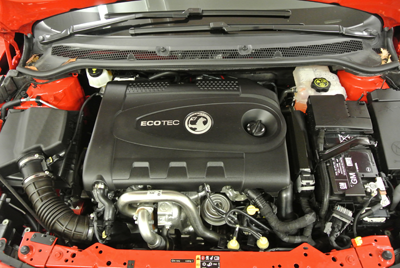 It's a bit of a chuckle, yeah. It may be a diesel, but it has two turbos. TWO.
The tiny one spools up first to eliminate the dreaded turbo-lag  (which feels very surreal), while the bigger one joins in a bit later to add a seamless surge to the acceleration.
This is a diesel that'll hit 62mph in eight seconds and go on to 141mph, which is convincing enough for me.
While the driving dynamics may not be the last word in agility – it's a relatively heavy thing, after all – it makes up for this by wooing you with pliancy. It absorbs bumps and dips with aplomb, corners keenly, and won't irritate passengers with that pseudo-sportiness that some manufacturers dial in by just firming up the springs. The Flexride adaptive dampers really are very good in day-to-day use.
Be sure to edge carefully over speed humps, though – that front splitter is really low!
Should I buy one?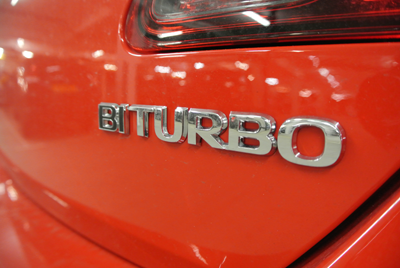 It's a warm hatch rather than a hot one – if you want manic thrills and detailed feedback, you'd probably prefer the Fiesta ST. But if you want to combine an aggressively sporty aesthetic with a healthy slug of practicality and real-world performance - as well as thoroughly agreeable consumption figures - the Biturbo may well be just the thing.