Geneva has always seemed like an odd place to hold a European motor show. Switzerland made motor racing illegal nearly 60 years ago (and has yet to lift the ban) while regulations control and limit the use of cars.
The country's Green party put forward a proposal a few years ago to ban vehicles weighing over 2.2 tonnes or emitting more than 250g/km of CO2, which would have outlawed every large SUV and anything with enough performance to make the Mont Blanc tunnel fun.
Elsewhere, there are all sorts of draconian driving laws, many that come with bank-breaking fines. A recent drive through the beautiful Swiss countryside cost another motoring journalist £400 as he crossed over a white line to get to a car park.
You're not even allowed to wash your car on a Sunday. No, really.
Yet despite all of this, the Swiss love their cars. So much that they even have a Formula 1 team of their own… Even if they're not allowed to use the car in their own country.
In fact they've been holding a motor show in Geneva since 1905, with no signs of its popularity waning.
The five-minute walk from the airport to the hall might have something to do with it, so I boarded a Swiss Air flight from Heathrow to find out what all the fuss was about.
Go Fun Yourself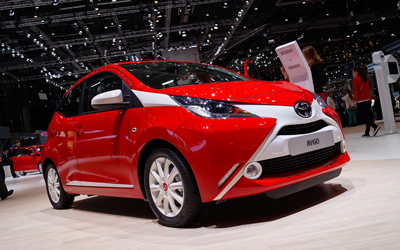 Fortunately the first car I stumbled across was the cool Toyota Aygo. We'd seen its straight-laced Peugeot 108 twin and wonky-eyed Citroen C1 sibling, but the Aygo had been kept under wraps.
Looking like a cross between a car stuck in a massive spider's web and a motorised voting system for Britain's Got Talent, the baby Toyota has made every other small car look just a little bit dull. Much like the rest of their stand actually.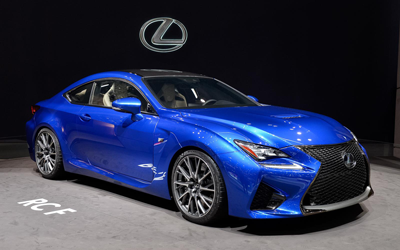 With nothing else new to show, I wandered next door to Lexus where the RC F resided. Loosely based on the GS saloon, the RC is a two-door coupe with a hybrid engine that Lexus is hoping will inject some excitement in to their range. The F Sport version should do just that, with more than 450bhp and looking like something straight out of a Manga comic.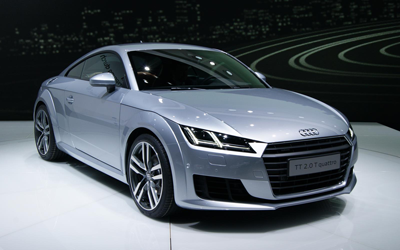 Elsewhere, Audi showed off the new TT… I think. It's certainly recognisable as a TT, sharing the same proportions as the current one, and the one before that, but with a few sharper lines dotted about. Definitely a case of evolutionary design, but when something works well why bother changing it?
A 2 Series Too Far?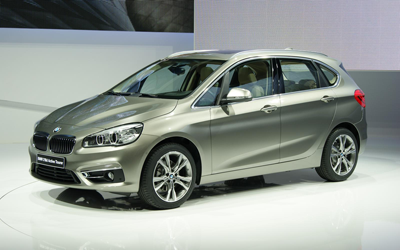 BMW clearly didn't listen to that advice as they revealed the 2 Series Active Tourer.
Gone is the traditional rear-wheel drive chassis, replaced by something borrowed from the Mini Countryman that sits underneath a photocopy of the Kia Carens bodywork.
Yes, the manufacturer of the 'ultimate driving machine' will now sell you an MPV. Getting close to it was tricky though, so it's either an object of huge curiosity or people really like it and it'll fly out of the showroom.
Actually, with the BMW badge on the bonnet, I suspect it'll do that whatever it likes.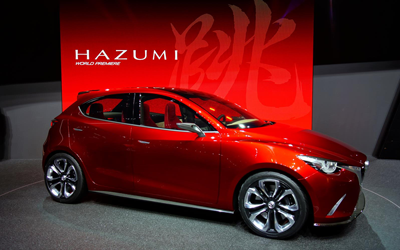 The Mazda Hazumi won't be flying out of the showrooms, as it's definitely a concept car and most certainly not the replacement for the Mazda 2 supermini. A Mazda PR told me that there are no plans to put this gloriously stylish hatchback in to production, and that it's just a 'design study'.
To me, it looks like a production-ready concept that is the same size as the Mazda 2… A car that is, coincidentally, due for replacement soon.
If a variant of the elegant Hazumi doesn't come to market, I'll eat my hat.
Murica!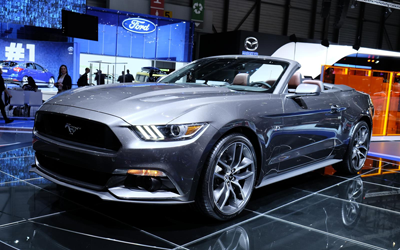 The new Ford Mustang got its first European outing. I've always been a fan of American muscle, so to know we'll be getting a right-hand drive version cheers me greatly.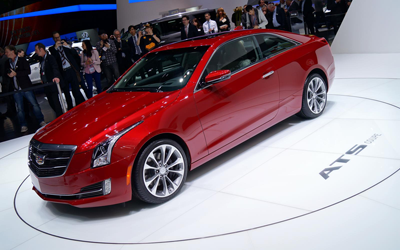 Sticking with the American theme, Cadillac teased us with some genuinely superb motors.
The 3-Series rivalling ATS got a coupe version, while it's bigger CTS brother physically dominated the stand. The loosely Chevrolet Volt-based ELR coupe also proved you could have an eco-friendly luxury sports car.
Back in the 90s, Cadillac imported a whole load of terrible cars to the UK, and nobody bought them. Now that they can truly make cars to compete with the best European models, they're keeping them to themselves.
Even Chevrolet are going back home, taking their budget Korean cars with them. Their stand was notably empty of everyday cars (and people) with the Camaro and Corvette taking over.
Sadly, nobody seemed interested. Perhaps Cadillac has got it right after all.
Britain at its Best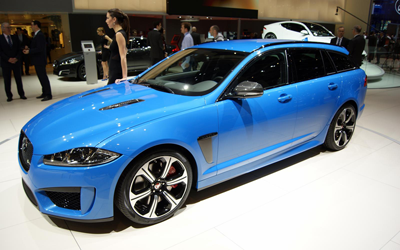 Definitely getting it right was Jaguar and Land Rover. There's a feeling they can do no wrong right now, despite only having an uprated XF-R to show off.
Everything else, from the Jaguar XF to the Range Rover LWB is so good there's little need to bring out new metal.
They also had an incredible new hospitality suite with huge LED screens simulating windows, showing a beautiful view over Lake Geneva... Despite the fact that we were a couple of miles away and facing the wrong direction.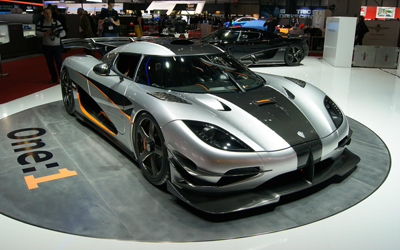 Koenigsegg had the most dramatic car on show, with the One:1, which looked like it was designed by an 11 year old schoolboy. That's a good thing, by the way.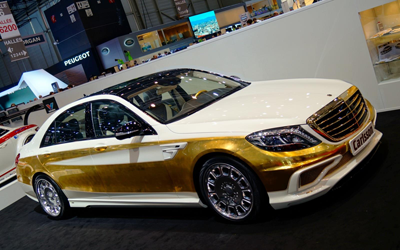 Carlsson showed off a Mercedes S-Class covered with gold leaf (inside and out), but nobody was brave enough to ask why.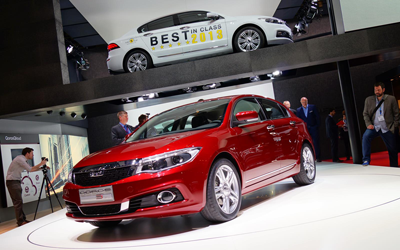 Qoros revealed their 3 hatchback, a Chinese car that sets new Euro NCAP safety records, and most nodded in quiet approval, if not excitement.
Infiniti created some drama with their Q50 Eau Rouge, but they're not quite brave enough to say that they'll actually start making this 5680bhp super saloon.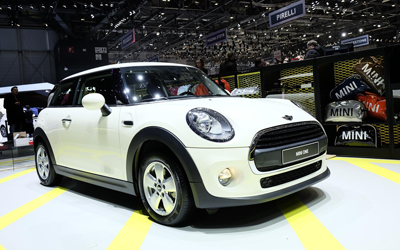 Mini had a truly new car launch with the latest, er, Mini, but nobody could tell the difference.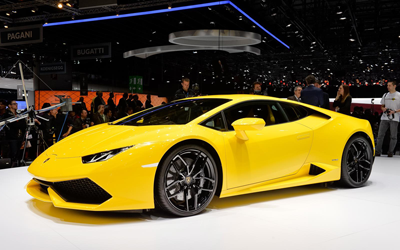 And Lamborghini made grown men cry tears of joy with the Hurracan. Dramatic it may be, but it'll never get over the speed bumps by my house, so I won't be ordering one.
Car of the Show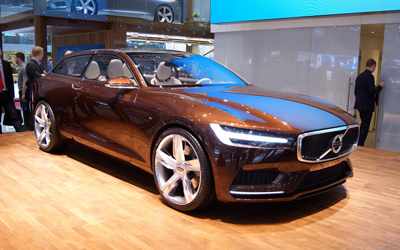 The highlight of the show though was something even I wasn't expecting - a brown Volvo estate. Honestly, out of the 133 new cars or concepts I counted on display, nothing else was quite as interesting.
There were countless new specifications, mild facelifts and brand alliances, but little that was truly brand new. Most of it was predictable, safe, and efficiency-driven - in many ways, much like Switzerland itself...