Electric cars and vans have come a long way over the past few years.
Major manufacturers have invested heavily in making credible electric vehicles which they hope will ultimately replace the internal combustion engine forever.
However, despite new car registrations being at a height not seen since prior to the recession, electric vehicles still haven't caught on to the extent the manufacturers have hoped. For instance, Renault-Nissan, the Franco-Japanese partnership which has staked a lot on the success of cars like the Leaf and Zoe has revealed that it is some way short of selling its own projected 1.6m electric vehicles by 2016.
But we reckon 2014 might be the year the electric car properly takes off, and here's why….
Formula E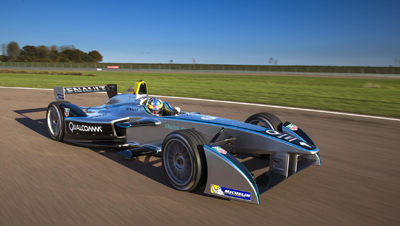 This year, the much-anticipated Formula E series kicks off. The Spark-Renault SRT_01E cars which will be used in the globetrotting race series are capable of hitting 60mph in under three seconds and reaching speeds of over 150mph.
As we've documented before, the technology used in motorsport usually makes its way into production cars, so expect lots of mind-boggling developments trialled in the extreme environment of Formula E to trickle down into everyday use.
Tesla trickery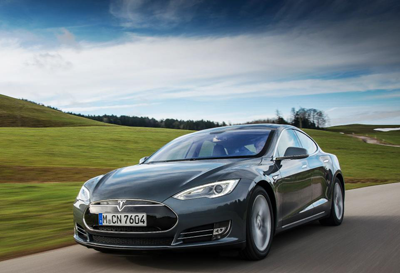 In between bankrolling the astonishing Hyperloop project and allegedly providing the inspiration for Tony Stark, maverick billionaire and Paypal founder Elon Musk has also found time to set up a car company, Tesla.
The company's Model S is coming to the UK this year, and it's bringing hitherto unknown levels of refinement and speed in the electric sector. It's capable of 0-60 in less than five seconds and has a motorway-munching range of 300 miles.
Starting at around £50,000, it's one for the playboy executive with a green conscience.
Cheaper vehicles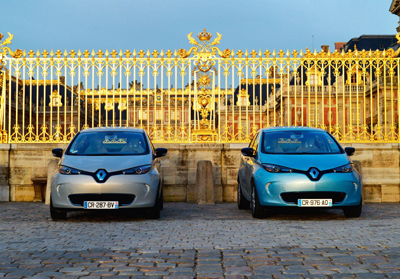 When the fully electric Nissan Leaf made its UK debut in 2011, it generated plenty of column inches. But many people were understandably put off by its whopping £30,000 list price – a lot of money for a supermini with limited range, even though the running costs were relatively cheap.
However, Renault now sells the fully electric Zoe for significantly less– it starts at around £18,000. OK, it's still a lot of wedge for a small car, but it's certainly made 'going electric' a more realistic prospect.
The used market is getting interesting too (more on that later). We've spotted a nearly new Nissan Leaf with less than 2,000 miles on the clock going for under £14,000 on Auto Trader – not great if you've bought factory-fresh, but a potentially tantalising prospect if you're after a pre-owned bargain.
More power to you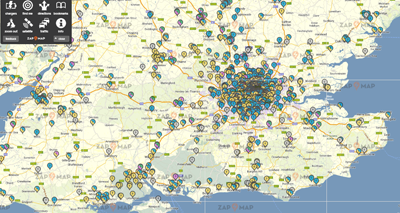 One of the reasons people are put off electric cars is the prospect of the battery going flat on a cold, wet December night when they're miles away from a station.
But charging stations are more commonplace than you might think – just take a look at Zap Map. You can even download a mobile app to help you locate one – just make sure you've pulled over before you check, ok?
There's loads more variety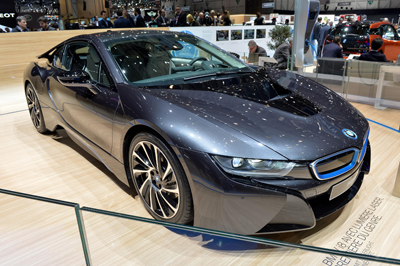 From the moon buggy-esque Twizy to the sensible Volskwagen e-Up!, right through to BMW's Batmobile-esque i8 (above), the electric car market in 2014 is looking more diverse than ever before.
There are now electric cars which you might want to drive, as opposed to feel that you should.
There are more electric vans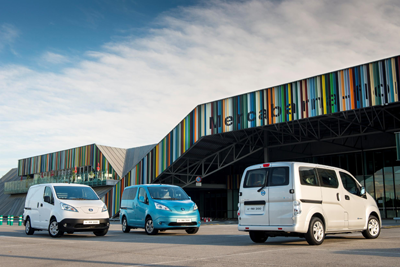 Vans might well present the most practical usage for electric vehicles– you can drive them around a relatively small area before returning them to HQ at night to charge up before doing it all over again.
The Renault Kangoo has been the top dog in this particular marketplace for some time, but Nissan is entering the fray later year with the E-NV200.
The future is looking bright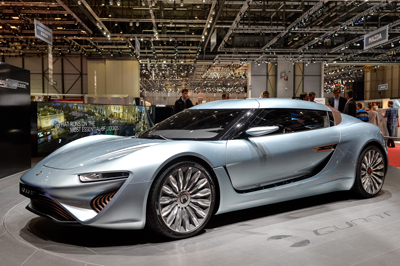 With every motor show there seems to be an abundance of new electric marvels on display, and this year's industry junket-fest at Geneva was no different. Witness the stunning Quant EV-Sportslimousine concept, which utilises an electric motor in each wheel and is the fastest thing to come out of Licehnstein since, well… You get the picture.
The batteries are getting better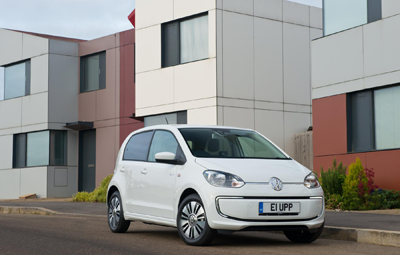 One of the key factors putting drivers off electric cars is battery power – or rather, lack of. Most of the major players in the marketplace have a range of between 60 and 100 miles – not bad for short hops, but hardly ideal for anything more demanding.
However, at the recent Geneva Motor Show Volkswagen revealed that it's working on a battery which has "three or four" times as much power as the ones currently found in electric vehicles.
Wireless charging is now a thing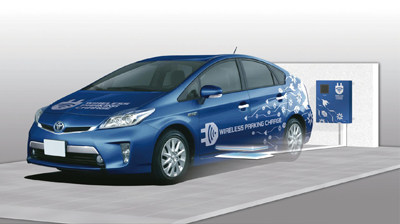 Ladies and gentlemen, the future has arrived – and you can find it in Milton Keynes.
A major bus route in the Bedfordshire town now utilises buses which are charged without the aid of being plugged in – they drive over plates on the ground and get topped up throughout the day.
The technology could soon make its way to cars – trials have been taking place since as early as 2012.
Oh, and in the interest of balance and fairness here's a few reasons why electric cars will NOT be coming of age...
They're still expensive
'Funky' and economical a Zoe might be, but this writer can think of a few more exciting ways to spend £18,000.
Charging can be a chore
It can take up to eight hours to reach a full battery without the help of a rapid charging station. Oh, and if you do take the 20 minute quick option, it also compromises the long-term life of the battery.
The residuals are often shocking
Remember that nearly new Nissan Leaf we mentioned earlier? Well, looking at the re-sale values of electric cars, it's not difficult to see why new car drivers people are giving them a wide berth.
For instance, the Renault Fluence electric car went on sale for around £24,000 in 2012, but we've seen examples of the electric saloon for under £7,000 on Auto Trader.
Are they really that clean?
Electric cars might not belch out CO2, but the chances are the power station which made the electricity did. And we can't imagine that the process of mining the lithium for the batteries does much good for the earth, either…
Grants are being scrapped
Back in 2011, the government introduced a £5,000 grant for electric cars which it hoped would get more of them on the roads.
However, it's being gradually phased out after only £11m of the £30m earmarked was taken up. Indeed, a  Commons Transport Select Committee report in 2012 claimed  the scheme was merely "subsidising second cars for affluent households".
Are YOU convinced by the electric vehicle yet? Let us know onTwitterorFacebook.