Every year, thousands of dogs, owners and spectators travel to Crufts, the Kennel Club's annual dog show. Millions more watch on TV around the world.
While we see the dogs trotting out immaculately, there's another story to be told backstage – one which South Wales-based photographer Lorna Evans was able to document this year when she got access to the backstage area to capture the dogs and their owners on film.
 "Crufts is all about perfection and winning – I wanted to show these dogs in a slightly less perfect light," Lorna tells us. "Something a bit more real; off-centre, looking the wrong way, climbing on something they shouldn't, showing some of their personality. Although they have some particular traits bred into them, they're still all dogs – someone's pet, someone's friend."
But photographing dogs isn't always straightforward. "Every dog has a different personality and so they all reacted differently. Some were well behaved and did exactly what their owners told them, others were young and excitable and less inclined to stay in one place," explains Lorna. "Some dogs were even a little scared of being on the backdrop and the flash and the event as a whole. I took a squeaky toy with me which proved to be a life saver. Great for grabbing a dog's attention and getting them to look at the camera."
"It was quite overwhelming seeing so many dogs, I don't think you can really comprehend it unless you see it," says Lorna. "The dogs were separated into breeds so it was quite surreal to see so many of the same dog – imagine hundreds of golden retrievers in front of you, row after row, " she continues. "It was lovely seeing and speaking with the owners, most would talk to me for a long time not only about their breed but the individual dogs and their personalities. You could tell everyone really loved and cared for their dogs. It was nice to see how they interacted; behind the scenes I witnessed some really tender moments. It's obvious that dogs are everything to these people."
Maple (King Charles spaniel)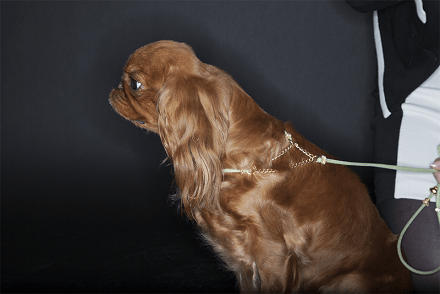 [/link]
Assorted Mexican Hairless dogs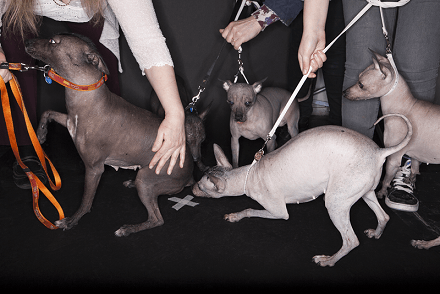 [/link]
Rosie (Lowchen), with owner Margaret Jackson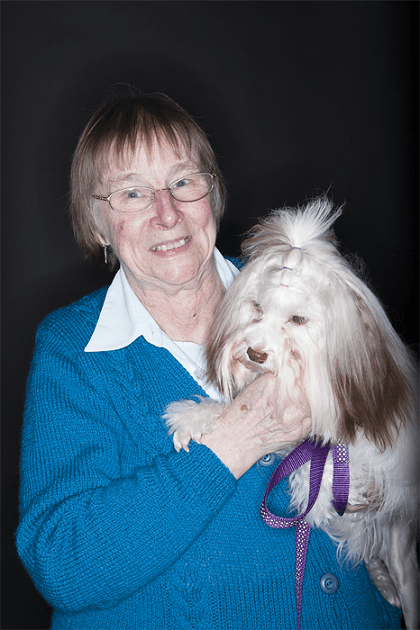 [/link]
Elliot (Boston Terrier)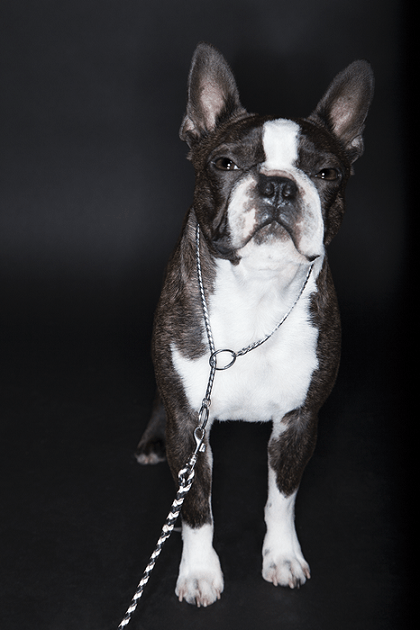 [/link]
Dolly (Bolognese)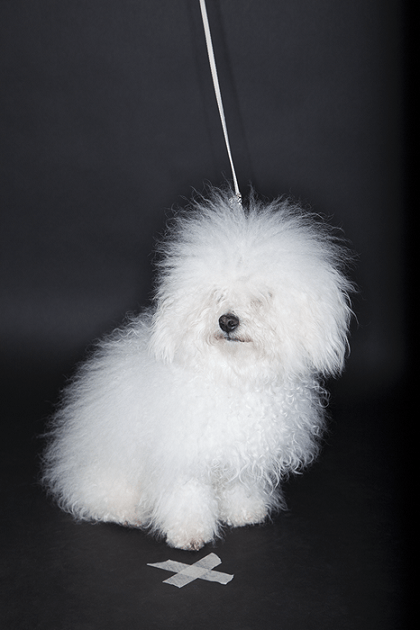 [/link]
Mitch (Japanese chin) with owner Ashley Blair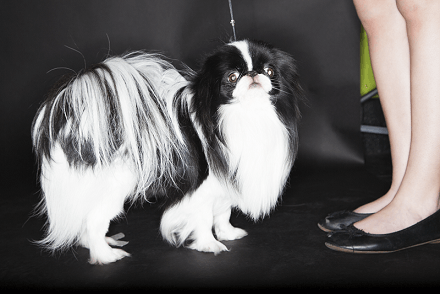 [/link]
Lucas (flat-coated retriever)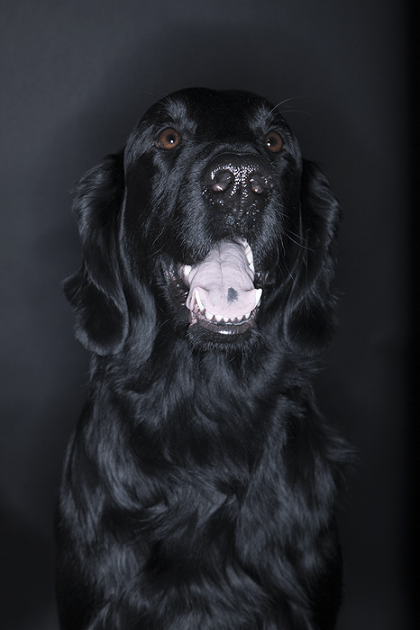 [/link]
Guido (Bracco Italiano)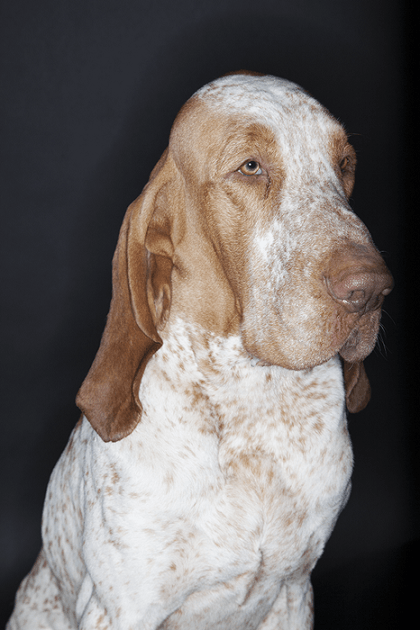 [/link]
Logan (Irish Setter)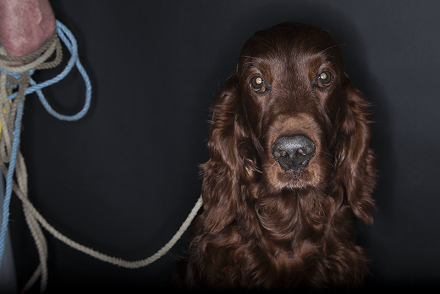 [/link]
Saffron (Italian Spinnone)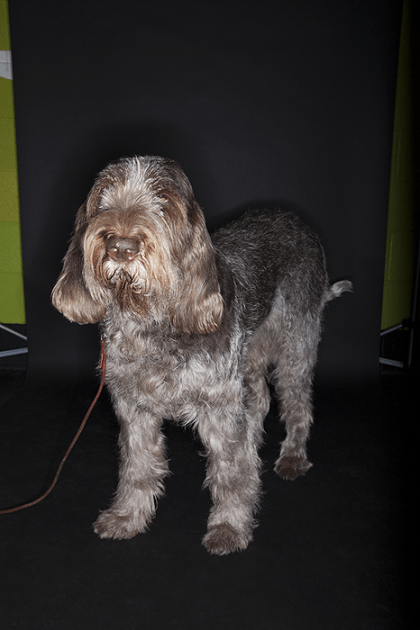 [/link]
Tony (English Setter, with owner Sally-Ann Tiffin)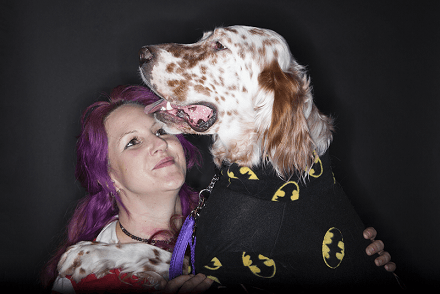 [/link]
Gordon setters with owner Yvonne Beekelaar
[/link]
Trigger (Irish Setter)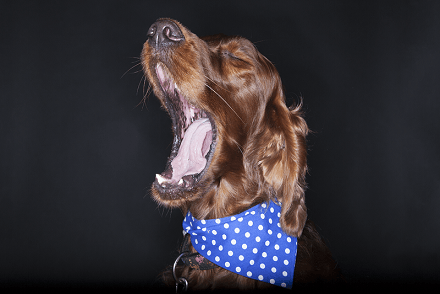 [/link]
Sid (pointer) with owner Tracey Grantham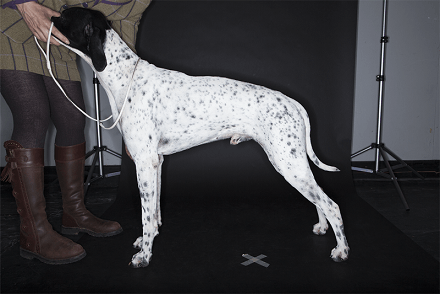 [/link]
Further pictures from Lorna's Crufts series will be published in Fourandsons magazine.