What is it?
It's the latest comeback from MG, a traditional hatchback with sporting pretensions. It's bigger and cheaper than a Ford Focus, promises an engaging drive, and comes from a brand with a strong history.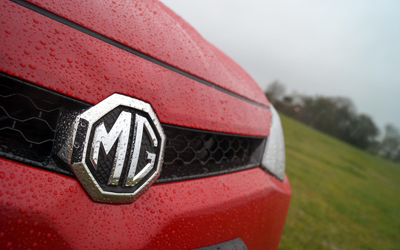 Unfortunately for MG, reaction has been lukewarm at best, with just a handful sold each month. A limited range of engines, a small dealer network, and a marketing budget that wouldn't see me through Hobnobs for a month means world domination will have to wait.
But MG keeps fighting its corner, with occasional updates and revisions - the latest being the addition of a diesel engine. Is it too little, too late?
First impressions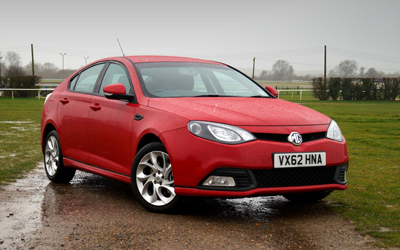 It's a car that will attract plenty of attention, judging by the amount of people who've stopped to stare at it. Sadly, I think that's just because many people don't realise that MG still exists (including my own mother).
It's all a little bland and anonymous, something that might have come from Hyundai in the early '90s. There's nothing inherently 'MG' about it; take the badge away and I doubt many would pick it out as British, let alone an MG.
Oh. What's it like inside?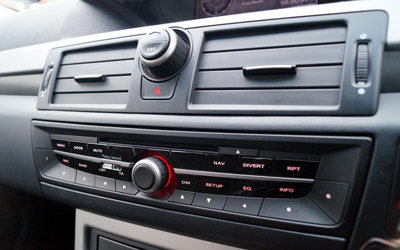 A bit like being trapped in the Matsui section of Dixons in the late '80s. There are hard plastics all around the cabin, while tiny buttons make using the stereo and sat-nav tricky.
Steering wheel controls help, but the cheap roller-switches seem to vary their sensitivity depending on the time of day, weather, last night's episode of Eastenders, or any other random act.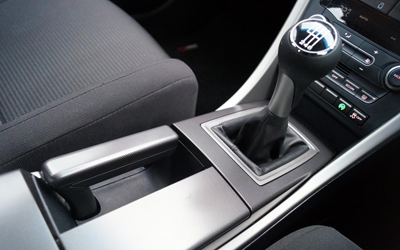 The cup-holder leaves the stereo controls obscured when in use and, while the handbrake looks like a wonderful piece of design, I'm now missing patches of skin on my left hand after trapping it between the handle and its housing repeatedly.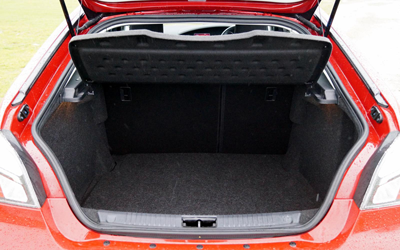 At least there's plenty of room and a big boot.
How about that diesel engine?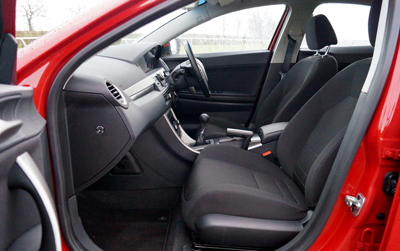 While the interior made me angry, the surprisingly good diesel engine helped ease the pain. It's powerful, refined and pretty economical.
There's 148bhp to play with, which doesn't sound too exciting, but a healthy 360Nm of torque turns the MG6 into a lively number. Keep the engine in the sweet spot of 1,800-3,500rpm and it's a joy to drive.
Official economy of 57.6mpg is competitive, if not class-leading. MG is also working on reducing CO2 emissions from the current 129g/km.
How does it drive?
Brace yourself; it's rather good.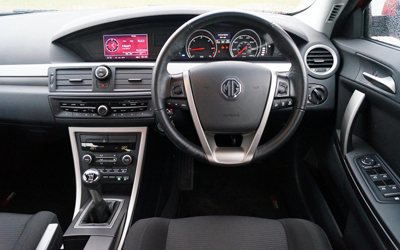 There's a fine balance between handling and comfort, neither being too compromised by the other. It's firmly sprung and resists body roll very well, but never allows road imperfections to thump through to the cabin.
Well-balanced steering and good feel from the front wheels combine with the suspension to make this a car that you might actually enjoy driving across country.
What about its rivals?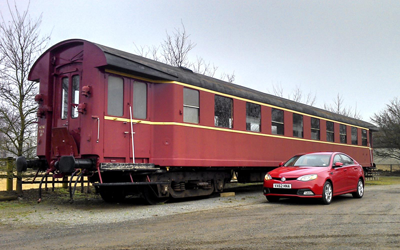 The Volkswagen Golf still rules this segment, with better economy and residuals. Skoda's Octavia hatchback offers similar amounts of space and kit, but lacks the involving drive. The Ford Focus is quite a bit smaller but has equally impressive ride and handling as the larger MG.
Should I buy one?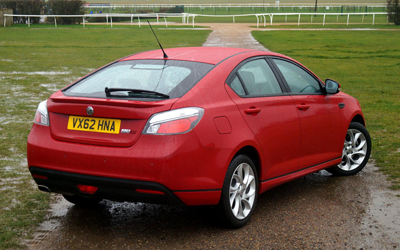 In many ways the MG6 represents decent value, with reasonably high levels of equipment and plenty of space compared to its rivals. But there's too much in the way of low-rent design and materials to justify the price.
However, MG frequently offers big discounts on the sticker price, which all serve to make the final invoice price far more palatable.
At that point, the MG6 makes a decent case for itself. It may not be the very best car in the segment, but it might just surprise you.