So what is it?
It's basically a bathtub with a thudding V-twin bolted to the nose.
Oh, but it's so much more than that – a hand-crafted slice of British silliness that evokes the spirit of the very early days of motoring, contemporised for modern use. And everybody falls in love with it at first sight. Everybody.
First impressions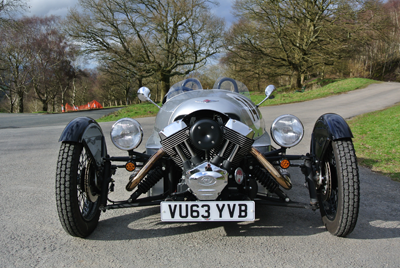 Goodness, what a hoot! The ceremony of squishing yourself into the cockpit sets the scene rather nicely, as you wedge your legs below the wheel, drop into the seat and strap on the centre-mounted seatbelt.
If you have a passenger, you'll be very intimate by this point. Flick up the aircraft-style toggle, prod the starter button, and the imposing 2.0-litre V-twin coughs into life, settling to a 'pop-pop-pop' idle.
The open side-pipes crackle like a World War II fighter plane's, and you realise that your face is splitting in two with a manic smile.
If you were so inclined, you could reach out and strike a match on the asphalt...
Is it fun to drive?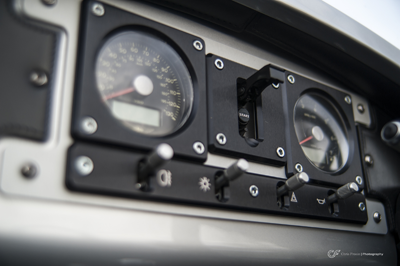 Of course it is. It's utterly bonkers. It's also very friendly – the Mazda-sourced gearbox and light clutch make the driving experience a piece of cake, while there are no visibility issues since you're pretty much wearing the car like a onesie.
It accelerates briskly; not insanely quickly, although it does feel that way thanks to the lack of windscreen and general tininess of the machine.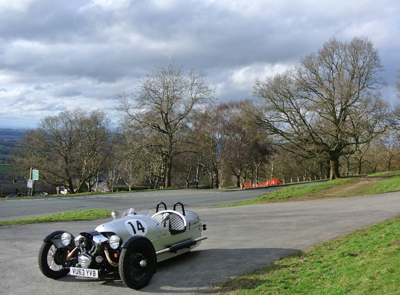 The 3 Wheeler brilliantly delivers manic thrills at all speeds, which means your licence is much safer than it would be in more traditional sports cars; you'll feel like a Brooklands hero even when you're rounding a gentle curve at 25mph.
The bobbing front wheels are easily placed, and there's a sturdy shove from the comparatively torquey motor, its drive going to the single rear wheel, which will happily break traction on demand whenever you want.
The steering is perfectly weighted, the handling sublimely judged – it's a joy to drive, as well as being far more of a head-turner than any supercar you care to name.
Could I use it every day?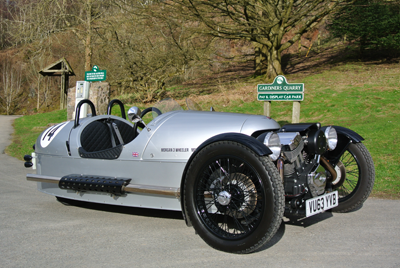 In theory, yes – but it entirely depends on your lifestyle.
Morgan has put a lot of effort into making it as sensible as possible; there's an improved cooling system for urban use with this fresh 2014 model, and it even has heated seats.
If there's one thing that'll improve your daily commute immeasurably, it's the unadulterated joy of a 3 Wheeler. But you won't be able to carry anything, and you'll get wet when it rains.
Should I buy one?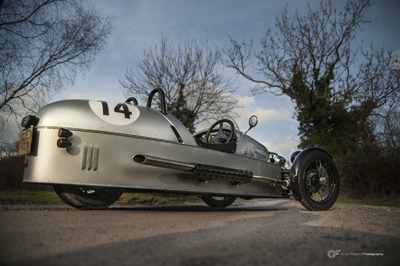 Sure, it's not the most practical car on earth, it's got a ludicrous turning circle, and £31,000 is a heck of an outlay for what is, essentially, a toy. But you only live once, and this will make you happy every time you drive it. Or even look at it. And everybody will want to be your friend.
Images: Chris Frosin Photography