The culture of celebrity is growing like never before and it shows no sign of stopping, especially since we can keep up to date with our favourite 'personalities' via Facebook, Twitter and Instagram.
If they've had a delicious dinner, been to the hottest night spot, spent quality time with the family or so totally had fun with their BFFs, there's a chance that they'll upload a pic to social media.
And we have to thank them for a lot of the trends that have swept the world of late. A round of applause for...
That tongue thing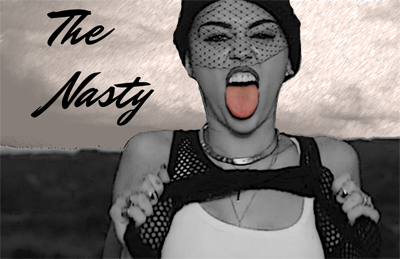 Image by: jiposhy
Before the metamorphosis of Miley Cyrus from cutesy teen Disney star to scantily clad, pelvic-thrusting fiend, our tongues were kept firmly in our mouths, perhaps only venturing out to blow a raspberry or enjoy an ice cream on a balmy day.
Now trying to get a photo of someone without seeing their tonsils is a task in itself. We will just have to hope, like the 'duck face' phenomenon, this too will pass.
Main culprits: Miley Cyrus, Cara Delevigne, Rihanna
The gym selfie
Image by: BTNPhoto
So, you go the gym seven days a week, tone and hone your body until you resemble a muscle diagram in a GCSE textbook. What's the point if you can't show off your hot bod though?
Sure you could wait to get papped on the beach in the summer or start working out in the park in a skimpy ensemble, but you want to show your twitter followers the fruits of your labour now. Time for a gym selfie!
Extra points for inclusion of a motivating hastag, for example #livingthefitlife #eatcleantraindirty or #fitnotthin
Main Culprits: Craig David, Millie Mackintosh, Jodie Marsh
Baby got back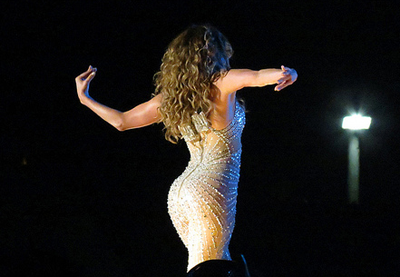 Image by: Ana Kley
Juicy double, badonkadonk, hot buns, heiny, tuchus…whatever you call the good old fashioned bottom, there is no escaping how big (literally) it has become lately.
Thanks to the perky posteriors that our celebrities are sporting, the flat bum is looked upon with disdain and despair. Of course you could stick a couple of melons down the back of your pants for the desired effect, but there has also been an increase in 'butt jobs' for a more permanent effect.
If you fancy more junk in your trunk, perhaps stick to the melons down the knickers for now, just in case this too is a fleeting phase.
Main culprits: Kim Kardashian, Nicky Minaj, Jenny from the block
Apres ski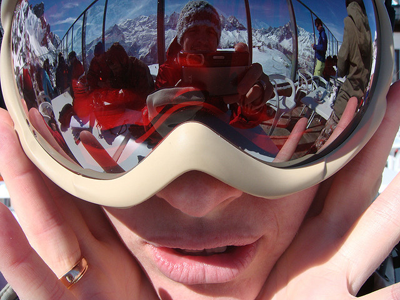 Image by: Frankensteinn
Skiing is the new summer 'vacay' to a sunny island, don't you know. If you can't ski you might as well give up your celebrity status now.
Indeed, skis are the new tiny handbag dogs but what if you aren't able to hit the slopes? How could you make people think that you've enjoyed a fortnight in the Alps?
You could photoshop a picture of yourself snowboarding in Austria being chased by the abominable snowman, but no, that's too obvious. How about spray tanning goggle marks on your face? That's brilliant, it may just work.
Believe it or not, applying fake tan to make it look like you've been skiing was actually a thing at the beginning of the year. Pray for mankind.
Main culprits: Nicole Scherzinger, Paris Hilton, Wills and Kate
Endless engagements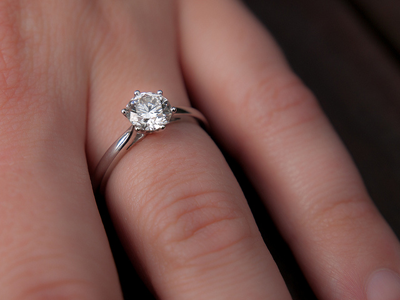 Image by: wwarby
It's the beginning of a new relationship, you're falling for her and you don't quite know how to tell her. Why not ask her to marry you? It's straight and to the point and she will know exactly how you feel.
Ok it's only been two weeks but you just know that this is right, it will definitely work out better than the last five engagements. Love is eternal, after all.
Granted it can be easy to get swept up in the moment, but if you don't know her middle name, probably best to leave the ring in the shop for now. Or at least make sure you've got your essential wedding admin sorted before getting hitched.
Main culprits: Ryan Reynolds, Brad Pitt, Johnny Depp
What's that smell?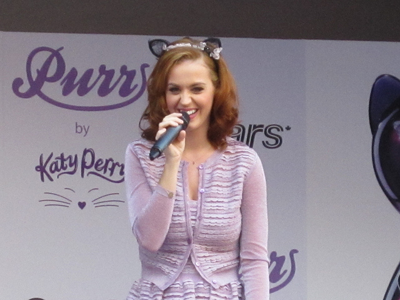 Image by: Rollerfunk
What do you think Justin Bieber smells like? Probably a mixture of puberty and arrogance we imagine. But there is no need to guess, because you can buy his fragrance and find out for yourself.
Releasing your own perfume is just a necessary step on the self-promotion ladder for celebrities nowadays, and it can be quite a lucrative one too. Unless that is, if it's Paris Hilton's 'Heiress' perfume (a pungent bubble-gum concoction apparently).
Finding our signature scent has become a voyage of self-discovery, searching for the perfect fragrance to show you're strong-yet-sensitive, creative-but-serious. Probably not One Direction's new perfume then…
Main culprits: Britney Spears, David Beckham, Usher
Baby bother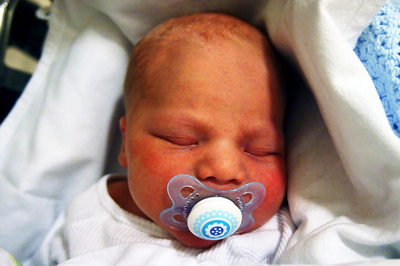 Image by: peyri
There's nothing like looking into your new born baby's eyes for the first time, so full of wonder and hope. What name will encapsulate this beautiful soul for years to come? Let me think? How about Jermajesty? Well if it's good enough for Jermaine Jackson...
Other celebrities have jumped on the ridiculous baby name band wagon too; take Jason Lee from 'My Name is Earl' who called his child 'Pilot Inspektor'. Or musician Frank Zappa whose children were subjected to the names 'Moon Unit' and 'Diva Thin Muffin'. But a slow hand clap goes to actress Shannyn Sossamon who named her son 'Audio Science'. Not cool guys, not cool.
Main Culprits: Gwyneth Paltrow, Sylvester Stallone, Bob Geldof
Midriff mischief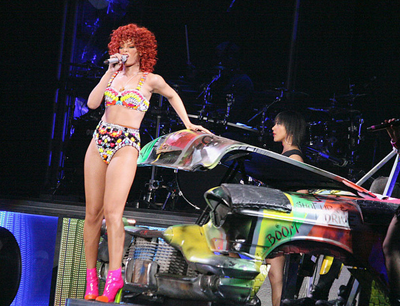 Image by: bbgunbilly
It's all very well showing off your tummy when you're on the latest juice cleanse detox, with your personal trainer on speed dial. However for us 'norms' (similar to muggles in Harry Potter) revealing your stomach in the freezing cold after scoffing a deep pan pizza is not ideal.
Unfortunately, due to the boom in toned and trim tums on the runways and red carpets, the high street has taken note and inundated women with a bumper drop of crop tops. Flattering for around 2% of the population, perhaps it's best to keep this one for the summer.
Main culprits: Gwen Stefani, Rihanna, Selena Gomez
Super-foods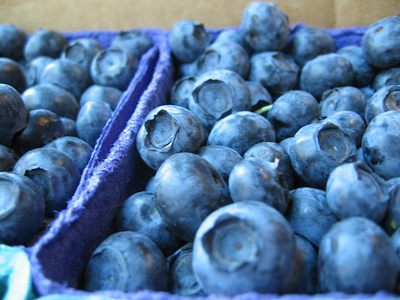 Image by: brx0
Big round of applause for the person who came up with the concept of 'super foods' because celebrities will pretty much eat any old berries or drink a green slush, if they fall into this category.
The promise of health buzzwords like 'antioxidant', 'macrobiotic' and 'probiotics' is enough to get celebrities positively frothing at the mouth.
Remember, like all other of these activities, you must instagram a photo of you devouring your super-foods so your followers can observe. Why not add the 'Valencia' filter for that professional edge?
Main culprits: Rosie Huntington-Whitely, Gwyneth Paltrow, Madonna
Word up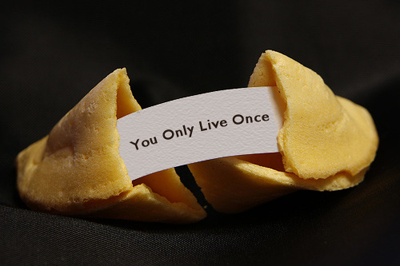 Image by: raymaclean
Love it or hate it (mostly hate it), when a celebrity introduces a new word or indeed re-hashes an old one, the masses will usually take note.
We've had 'Yolo' thanks to Drake, 'Reem' is the brainchild of Joey Essex and 'Fo' shizzle' was popularised by none other than Snoop Doggy Dog.
Just don't use any of the above when talking to anyone over the age of 10. You will regret it, but then again Yolo!
Main culprits: Justin Bieber, Amanda Bynes, Lil' Wayne
What questionable celebrity trends have you noticed in recent years? Let us know on Twitter or Facebook