The spring bank holidays are renowned for DIY enthusiasts across the land getting their Black & Deckers out. There's just something about a long weekend that makes us want to put up a shelf or erect a fence.
But it turns out that perhaps we aren't really a nation of 'Handy Andy' types and our struggle for the perfect Grand Designs house is doing more harm than good...
DIY? A&E, more like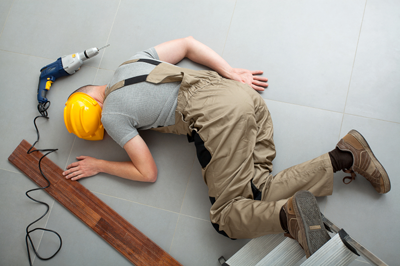 The phrase "I know what I'm doing" is bandied about liberally during DIY tasks, usually preceded by "shouldn't we get a professional in?"
Unfortunately this devil-may-care attitude to using power tools hasn't gone unnoticed, especially by those who have to spend their bank holiday patching us back together again.
Injuries are so common during long weekends that the NHS has urged people to stock up on first-aid essentials in case of home improvement accidents.
Sheena Wright, executive director of nursing and care at NHS 24, said: "Every Easter we see an increase in calls resulting from DIY accidents. We are encouraging DIY enthusiasts to keep treatments for minor injuries, such as plasters and antiseptic, in the first aid box."
Nailed it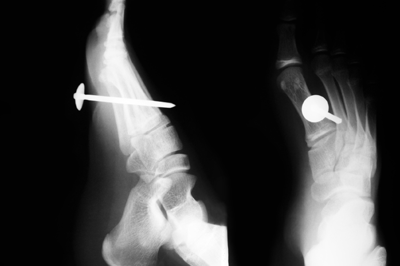 Warning: this section is not for the squeamish!
The next two incidents definitely could not be fixed with a plaster and show how important it is to handle tools with care… Or not at all, if you're prone to butter fingers.
In 2013, Yang Yi Kui of Jiangsu province in China was busy decorating his home whilst using a cutting machine.
An 8cm nail got stuck in the tool and flew out when he switched it back on… leaving him perplexed as to where it may have gone.
Later on, he began to feel a tad peaky, and after a CT scan the offending nail was found... Embedded in his skull.
Surgeons acted quickly to remove the foreign object from the man's head and he recovered well from the accident.
Equally gruesome, Nigel Kirk from Burton-upon-Trent injured himself whilst repairing floorboards with a nail gun when he accidentally slipped and fired a two-inch nail into his own heart in 2005.
After three hours of surgery, the nail was removed from Kirk's heart and he, too, made a full recovery.
Love thy neighbour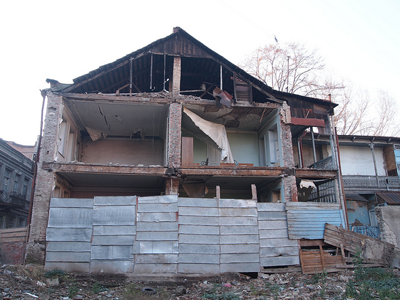 Are you still with us? Well let's continue.
It's not only your own dodgy DIY that could reduce the value of your home. Neighbours can get in on the action, too.
Take Gerald Watkins from Newport, south Wales. His attempted renovation of his four-storey property incensed neighbours, who claimed that the state of his home had knocked £20,000 off the value of their own houses.
He was ordered to pay a fine by the local council and repair the botched job he had made. Was it justified? Judge for yourself…
In 2012 a family from Wolverhampton asked a friend to build an extension on their property. However, they didn't realise that the friend (who wasn't a qualified builder) had managed to disrupt the foundations of the neighbouring property, causing it to partially collapse.
Fire fighters were called to evacuate affected properties in the street immediately, in case there was a gas explosion.
We bet they're off the Christmas card list.
You did what?
Even our Twitter followers aren't immune to the odd DIY mishap, which they shared with us during our recent #GocoMyDIY competition. Behold!
@Gocompare#gocoMYDIY my husband is useless at DIY - fitting a new tap turned into needing a whole new bathroom!

— Aynslie McKeith (@aynslie70) April 16, 2014
@Gocompare#gocoMyDIY We decided to redecorate the front room over Easter, unfortunately the plaster came off with the wallpaper!

— Kate Andrews (@Bazzingapest) April 16, 2014
@Gocompare built table in time for Easter lunch, it collapsed as we ate! #gocoMyDIY

— Natalie (@StarCatch3r) April 16, 2014
Am I covered?
Before you think about picking up that circular saw, remember that if you do decide to take on major DIY projects yourself rather than calling in a professional you could invalidate your home insurance policy.
This is especially true if the work involves anything structural, or if it affects the electrical, water or gas supplies. Not only could you damage your house extensively, you could injure yourself, too...