The economy may be on the up, but most of us are still sticking to a tight budget when it comes to holidays.
A quick city break doesn't need to hurt your bank balance but neither does doing it on the cheap mean you have to cut corners - or end up sleeping in a triple bunk bed in a grotty hostel on the outskirts of Paris. Trust me, it really doesn't.
From bargain flights to skipping hotel breakfasts, here are a few handy tips to make your next city break enjoyable and affordable.
1. Fly on the cheap 
EasyJet, RyanAir and other budget airlines are probably your best bets for cheap flights - be flexible on dates and you could get some good deals.
Be careful to delete your browsing data when searching for flights, as airlines can track your clicks and will hike prices up accordingly.
Booking flights and accommodation off your own steam can mean that you'll save money, but if you're looking to stay in a hotel it's worth checking that a package wouldn't be cheaper - you can sometimes find deals with huge discounts.
Haggling is still alive and well in the travel industry, so take advantage. An empty seat on a flight or an empty room is no good to anyone.
2. Get online, stay online
Sign up for emails from airlines and hotel chains and be the first to hear about sales and deals - act quickly and you could get great prices well in advance. Most airlines have apps too, allowing you to keep on top of any sales when they go live.
3. Travel off-season
If you can, it's always best to travel out of the summer holiday period. The cost of flights is inflated and the price of accommodation in popular destinations sky rockets.
If you have kids and can only get away during the summer, you could try squeezing in a holiday in the final week of August, before the schools go back.
4. Get the bus
If you're looking for a holiday in Europe you could consider alternatives to flying - Megabus offers cheap seats to destinations like Paris and Brussels, if you don't mind taking a bit of time to get there.
5. Live it up
Instead of staying in a hotel, peruse AirBnB and other holiday listing sites to find the perfect spot to rest your head between jaunts. Air Bnb for example allows home owners to list their home or rooms in their home for tourists.
6. Take your credit card/debit card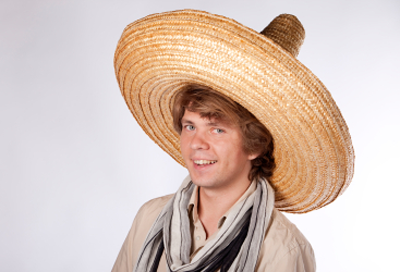 Use your credit card on holiday instead of changing cash and you may get a better exchange rate - if you're going to take your debit card, ensure beforehand that your bank doesn't charge a fee for foreign transactions.
If you're tempted by a few dodgy souvenirs buy them with your credit card and you'll be protected by the Consumer Credit Act.
7. Compare insurance
Shop around to find the best travel insurance for your needs. Consider annual cover if you're going on lots of trips but you may find that taking out cover for individual trips ends up cheaper.
Your flight is only cheap if you don't add any pricey extras, so stick to hand luggage to avoid hefty charges. 
9. Bring your own plastic bags
This is a boring, but necessary, one. Some airports charge for the little plastic bags suitable for taking liquids and pastes through security - you need these bags under travel rules, so bring your own.
10. Skip hotel breakfast
It's usually expensive and probably not very nice - grab a croissant and cafe au lait instead if you're in Paris or just an espresso if you're in Italy and look tres chic in the process.
11. Step away from the minibar
Smuggle your own drinks in from the local supermarket to avoid the extortionate price hikes placed on drinks from the hotel minibar.
12. Walk
Some of the most popular European cities are compact and so are easily navigated by foot - ditch the bus and tube and see more.
13. Go for free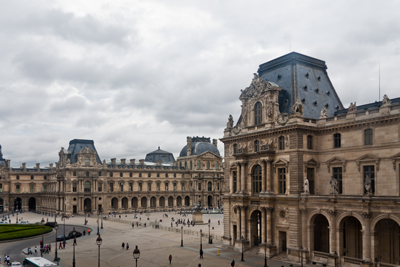 Image: Miguel Ángel Sánchez-Ballesteros
If you're a EU citizen and over 65, under 25 or a student you can get into some of Europe's most famous tourist attractions for nothing.
14. Don't over-tip
Service charge is included in restaurants on the continent, so there's usually no need to tip.
15. Make a picnic
Walk past the expensive restaurants offering a set-menu lunch and pack a picnic instead. A French stick, some brie and a few grapes is all you need to make the perfect picnic. Eat under a tree while gazing upon a famous building for maximum tourist points.
16. Don't forget your EHIC
The European Health Insurance Card is a must-have if you're travelling in Europe, as it covers you for emergency health care. The EHIC however isn't a replacement for travel insurance, which you still need in the event of losing your bags or cancelled flights.
17. Check wireless costs
Most hotels now offer free wireless, but it may be a deal breaker if they don't. Free wireless could mean making a huge saving on telephone calls (see below) and would allow you to plan the day's activities from the comfort of your room.
18. Turn off data roaming
Posting pictures of your holiday to various social networks not only makes you look like a smug berk, but it costs you a bomb in roaming fees too. Put down your phone and enjoy the wonderful vista with your eyes instead.
19. Get a guidebook
Shelling out £10 for a book you'll only use for a few days may seem uneccessary, but a guide book will help you get the most out of your trip. Rather than taking a physical book you could download a pdf version to your e-reader or tablet, or borrow one from your local library to save money.
20. Don't take any risks
Saving money is all well and good, but travelling without insurance and other necessary protection will only mean spending more if you find yourself in a jam.
Gocompare.com's resident travel guru Caroline Lloyd says: "One thing to make sure you include in your budget is travel insurance.
"Good quality cover doesn't have to be expensive but making sure you check the details, and in the case of needing to make a claim, follow all the requirements in the documentation, can save you time and money in the long run."
Have you got any other tips for a cheeky bargain weekend away? Tell us onFacebookandTwitter.