Have you booked your summer holiday yet?
If not, you're one of a growing number of people skipping the January and February rush and leaving their organising until the last minute.
The number of last-minute holiday bookings grows year on year, especially in the weeks leading up to Easter, in the run up to the Whitsun break and around July before the school summer holidays.
But leaving arranging your holiday late can introduce a few hurdles into the booking journey - here are a few dos and don'ts to ensure your planning is stress-free.
Do…
Be flexible
If you want the best deals at the best price, you'll have to sacrifice choice - limiting yourself to one location or flight date is only likely to result in disappointment when you eventually have to ditch your dream holiday in favour of something more realistic.
Decide on a country rather than a specific location, and try to give yourself a two-week time frame for flights. If you can avoid flying during peak times - like the school holidays - then do, as prices will rise astronomically.
Going at the final moment might be a good chance to travel in luxury, reckons Ned Booth of lastminute.com. "It pays to check long-haul premium economy and short-haul business class options, particularly on last-minute flight and hotel packages," he says. "This is particularly true in peak summer, Easter and Christmas travel seasons when economy cabins are full but business travel is lighter."
Search the right sites
Searching for the right holiday accommodation isn't as easy as searching for a seat on a plane. It's always a good idea to know what you want - a villa in Spain or an apartment in Paris - and then check the right specialist sites.
Check what's included in the price
Comparing is all well and good (at least we think so), but how can you compare a half-board week in Turkey to an all-inclusive in the Canaries?
You can't compare unless you know what's included - flights, transfers, breakfast, for instance. An all-inclusive may be a viable alternative if you're a family in search of a bargain, so decide roughly what you want before you start comparing deals.
Travel mid-week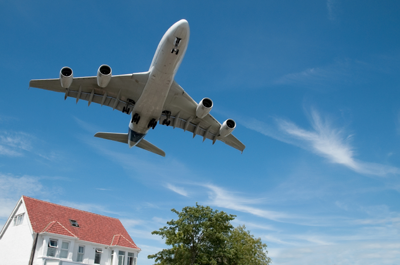 Airlines tend to be keen to shift flights on a Tuesday as this is typically the quietest day for business travellers, but mid-week in general is usually cheaper. If you can do that 'weekend away' mid-week, all the better - avoid Fridays and Saturdays if you want to get the best deals.
Hotels are also usually quietest on a Tuesday and Wednesday, but if you are forced to travel on the weekend consider a more business-focused hotel, whose usual clientele will be out-of-town.
Think about your flying arrangements
According to lastminute.com, 17% of seats on planes that left Heathrow during August 2013 were empty - and that was during peak season.
"While airlines may not offer deep discounts on seat-only fares at the last minute, they are often willing to offer discounts when the flight cost is hidden as part of a flight and hotel package," said Booth.
But it is sometimes cheaper to book your outbound and inbound flights separately - sometimes even on two different airlines. If you're going long-haul, you could even consider making a strategic stop-off to cut the price of travel.
Be cheeky
Travelling last minute gives you the option to be a bit cheekier with your requests - airlines will be more likely to upgrade you if you tell them a touching story about a honeymoon or anniversary. Hotels may also have nicer rooms to shift, so consider booking the cheapest one and then asking for an upgrade.
Don't..
Sleep in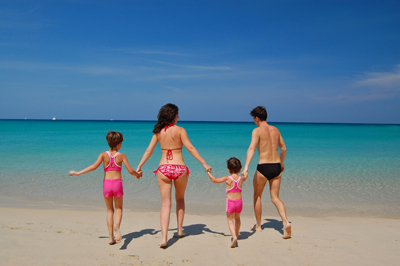 According to Lastminute.com's experts, the best time to book is on a Saturday morning. There's less competition from business customers at this time, and tickets that have been put on hold by companies will often reach their time limit on Friday night, meaning they become available again.
Staying up late can also be a good strategy if you want to be a ticket-buying ninja - 01:00 is a good time to book as at 23:50 tickets that have been set aside become available again.
Believe what you read
Don't be tricked by supposed price cuts - the true price of a holiday fluctuates so the headline discounts may be pretty much meaningless. Pay attention to the bottom-line cost, and not how much you're supposedly saving.
Discount 'troubled' countries
Destinations where there may have been political unrest are best booked late in any case, so you can check the latest advice from the Foreign and Commonwealth Office.
Trust 'allocation on travel'
As a general rule try to steer clear of these sorts of deals. Packages that specify only a certain standard of accommodation could be a bit of a false economy - where you stay can mean make or break for a holiday, and it's probably best not to risk ending up in the hotel from hell.
Don't forget…
Travel insurance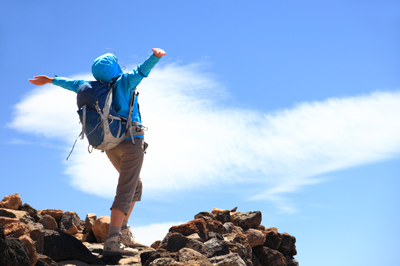 Don't forget to organise your travel insurance in the mad dash to sort out your holiday.
"Booking last-minute holidays may take a bit more organisation, but holidaymakers shouldn't forget travel insurance," said Gocompare.com's vacation guru Caroline Lloyd.
"Travellers should bear in mind that they cannot insure themselves against an event taking place or circumstances arising which they were already aware of, though.
"If a family member becomes seriously ill in the lead up to your holiday you cannot then take out travel insurance with the intention of cancelling your trip.
"Likewise you cannot book after hearing about potential serious disruption to your travel plans, such as that caused by striking airline staff, and then expect to be able to claim if you subsequently decide to change your plans.
"The insurer will check when you could have first become aware of the potential disruption to your holiday before deciding whether your claim is genuine."
Also, think twice before being tempted to book insurance through your holiday provider
"It's usually one of the most expensive ways to get travel insurance and you should be able to find a better value deal quickly by comparing policies online," said Caroline.
"Visit a comparison website and use a service like Defaqto, which gives star ratings to individual travel insurance policies."
Health card
While the European Health Insurance Card (EHIC) isn't a replacement for your travel insurance policy, it is a supplement.
It ensures that travellers to all European Economic Area (EEA) countries including Switzerland can get the same basic state medical care as a native.
These cards are freely available from the NHS, so don't be conned into paying for one.
Credit card
Booking a holiday on your credit card will mean you're protected if the travel company goes bust, while taking it on holiday could offer protection for your purchases under the terms of the Consumer Credit Act.
Have you got any fool-proof tips for booking a last-minute sojorn? Tell us onFacebookandTwitter.