If you have a business which relies on a van, you may sometimes wonder to yourself what the future holds for our faithful load-luggers of the highways. Well, we do.
So, to find out more, Covered headed to the Commercial Vehicle Show at the Birmingham NEC to take a look at the technological developments, trends and innovations which could make van driving safer, cleaner and maybe even a bit more fun in the not-too-distant future.
Electric dreams?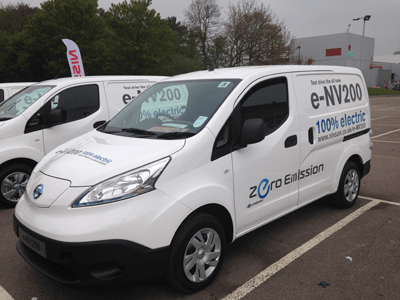 Nissan's electric E-NV200 is out this month, and the Japanese manufacturer was justifiably making a big song and dance about it on its sizeable stand.
We took one for a spin around the roads surrounding the NEC, and it's pretty impressive. The electric motor provides instant tug, and it's also exceptionally quiet.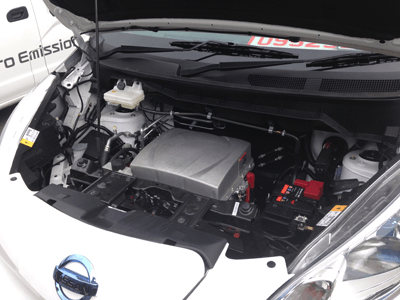 It's not all good news, though – the air conditioning really eats into the range, which itself isn't particularly extensive. It's also relatively pricey to buy (it goes on sale at around £30,000, while the diesel-powered NV200 starts at just over £13,000), despite not being able to go very far without being charged.
However, there's an 'eco' mode which helps your charge go further, and a system which allows the E-NV200 to harness more power from braking.
For certain businesses – those which operate in a highly local radius and aren't lugging around anything which is too heavy – the relatively low cost of keeping it on the road might just pay dividends.
Your van will now be your office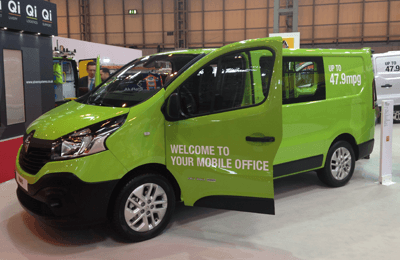 The level of technology available to new van buyers these days is really mind-boggling when you consider that, even 10 years ago, a CD player was a bit of a luxury in some quarters.
But even if your van has seen its fair share of service already, you don't have to miss out on the technological fun.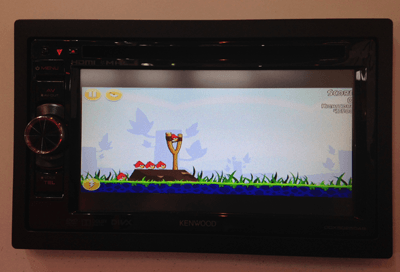 In-car entertainment specialist Kenwood was showing off its snappily titled DDX5025 DAB aftermarket console, which allows full integration with mobile phones and even has wi-fi.
It will allow you to check correspondences, orders, invoices, use apps and whatever else tickles your fancy on the hop. Oh, and you can play Angry Birds on it, too.
You may never get a moment's peace again.
Waste not, want not
Even though the good times are meant to be returning, most businesses would stand to benefit from making everything go further – from fuel to a van's lifespan.
The good news is that all sorts of items are arriving on the market which can help, such as oils which feature 'nanotechnology' and super-efficient tyres.
The manufacturers are at it, too. Ford continues to squeeze as much performance as possible out of a small engine with its 1.0 litre Ecoboost number.
Not to be outdone, Vauxhall's Vivaro extolled its own powers of endurance with the Siberia Challenge, a 12,000-mile trek to outer Siberia in a van for Help the Heroes. Best stock up on Ginsters...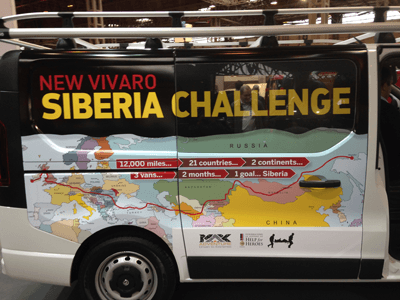 It's all well and good wanting to implement a strategy of eliminating fuel waste, but it isn't much good if your drivers are gunning it down the local dual carriageway like it's the Mulsanne straight.
Well, telematics-based driver monitoring can help bigger firms which can afford fleet managers. But for the owner-operator, the answer might just come from a system such as Lightfoot, which monitors a driver's efficiency using a 'three strikes' system. Two incidences of resource-draining driving warrant a warning, while a third means an email is sent back to HQ. You can then 'have words' with whoever is eating into your margins with bad driving.
Even the way we buy replacement parts might be evolving to be less wasteful. Actronics, a Dutch firm, exhibited its innovative way of taking salvaged parts from old vehicles – everything from speedometers to bits of engine – which are then reverse-engineered to be improved. The company only deals in car parts at the moment, but it will be moving into the van market very soon, apparently. Which is nice.
Technology will make us safer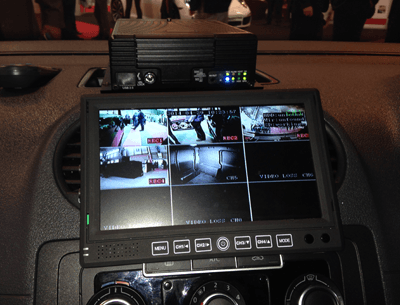 New legislation has really helped curb the number of spurious whiplash claims which are made, a development which has contributed to a drop in the price of insurance. But when it comes to crashes, all too often it's a case of 'your word against theirs'. So, what better way to dispel disagreements than with hard video evidence?
Dashboard cameras are already widely used in the haulage industry, but van owners are starting to cotton on to its benefits, too. At only £195 for one front-mounted camera from vehicle CCTV specialist Smart Witness, it's an option which many company owners might want to consider.
The technology is really coming on in leaps and bounds. The latest model of the Smart Witness, the KP-1, transmits video and information in real-time and, as soon as an accident happens, it tells your insurer. It's even got a g-force detector. How about that?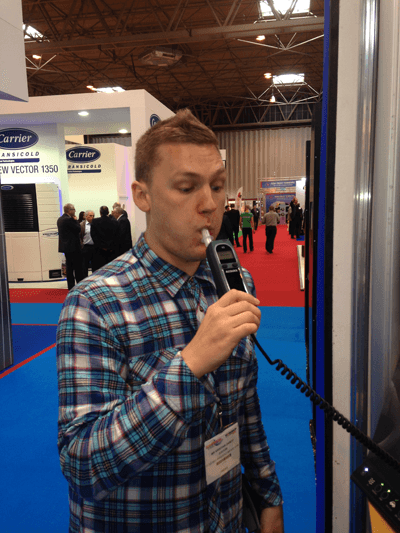 Speaking of safety, what's the best way of eliminating the risk of you or someone you employ driving whilst over the legal alcohol limit? Well, ensure that the vehicle in question won't actually start if they are. Behold, then, the Alcolock.
This gizmo is installed into a van, car or lorry and requires the driver to breathe into a booze detector. If it's a positive then, hey presto! The vehicle won't start.
The Twizy Commercial will be the exception rather than the rule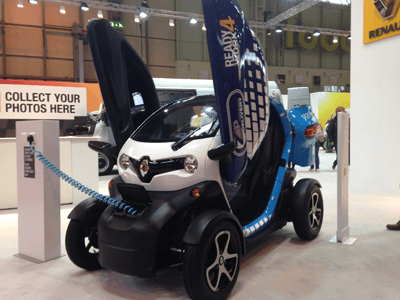 The Twizy Commercial drew admiring (and often bewildered) glances from all who encountered it. The commercial variant of the electric French quadricycle probably won't be picking up too many users outside of big-city pizza delivery companies, but the author was certainly taken with it.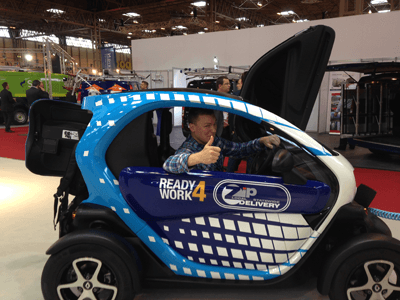 That said, the Twizy wasn't even the smallest van on show. That honour went to these models, from Northcliffe Van Hire.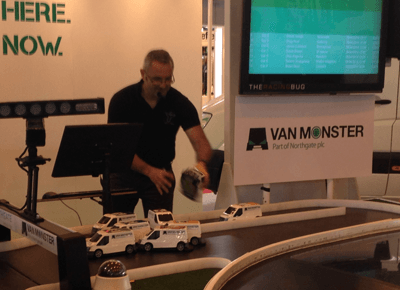 Aside from the Twizy the new crop of vans looked suspiciously like… well, vans.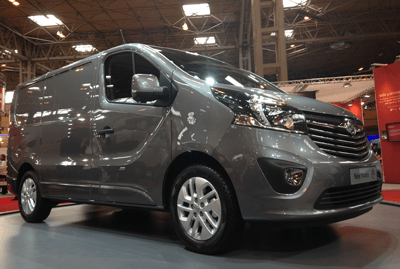 Witness, for instance, the new Vauxhall Vivaro, which former England and Aston Villa football manager Graham 'do I not like that' Taylor was on hand to help plug.
All of the real innovation, it seems, will be going on under the bonnet...
What are YOUR big predictions for the future of vans? Let us know onTwitterorFacebook.