Speedos, sun cream, sangria and… euros.
You're off on your eagerly anticipated summer holidays, and need cash. Whether you go to your local high street, order online or embark on a fool's errand of waiting until you get to the airport, most people won't bother to shop around for the best exchange rate for their holiday currency, or will accept the rate they're offered as fact.
But have you ever tried haggling, considered a peer-to-peer currency exchange, or gone for plastic? Here are a few ways to get the most out of your money this summer.
Haggle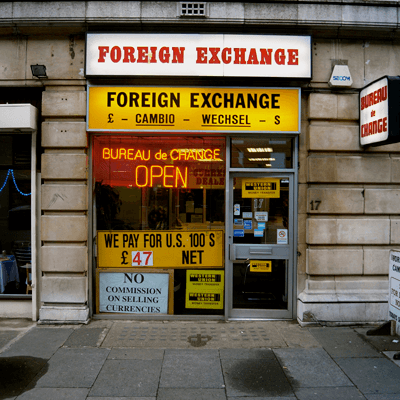 We're happy to barter over the price of lots of things, but when you're shopping on the high street for currency, haggling on the offered rate may seem cheeky. It can, however, be an easy way of getting a bit more bang for your buck.
If you visit one bank or travel agent and are quoted a rate, it's worth visiting another to see what they offer you - if their rate is higher, quote the opposition's and see if they can do any better.
Bureau de changes advertise the price they think they can get when they tell you how much they buy and sell for - there's always a little room for manoeuvre. 
According to a spokesperson for high-street travel agent Thomas Cook, when a customer may have found a better rate elsewhere their staff are allowed to price match at their own discretion.
So next time you're in your local post office or travel agent, leave your embarrassment at the door - your holiday coffers may thank you for it.
Little help from friends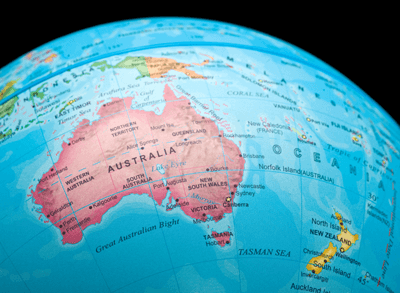 Foreign exchange makes banks a lot of money every year, but peer-to-peer exchange services could help to take some of that profit and put it into your pocket instead.
One operator in the peer-to-peer exchange market is CurrencyFair, which allows you to register and credit your account with money you want to exchange.
You then look for the best deals the site has to offer and, if you see a rate you like, the trade is 'matched' and the sum transferred from your account to the seller's, and vice versa.
The money never actually leaves the country of origin, meaning that the cost of bank conversion fees is cut.
Services like this only work if you have a bank account in the currency you're swapping into - so if you're buying US dollars with sterling, you'll need a dollar account in the US into which the money can be deposited.
This makes CurrencyFair and other transfer websites like TransferWise and Midpoint worth considering if you have a holiday home in the country, visit regularly or are an ex-pat, but perhaps not if you just need spending money for a week away.
Take care with plastic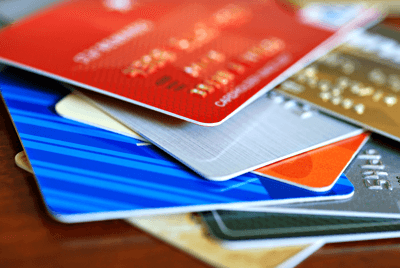 Don't want the fuss of carrying cash or travellers cheques? Credit cards could be the answer...
Remember that the exchange rate will be determined by your card issuer - it should be competitive, but may not be the very best on the market.
There are a number of different credit cards designed for use abroad, so make sure you do your homework and check that your provider doesn't charge a fee for foreign use. There are two fees to be aware of - the non-sterling transaction fee and the cash fee.
If you do decide to pay for something using a debit or credit card and are offered the choice of paying in the local currency or in sterling, always choose the local currency. That way you won't be charged a non-sterling fee by your provider.
If you withdraw cash while on holiday you could be charged a cash fee, so watch out.
Using the right credit card to pay for car hire or expensive souvenirs can offer a number of benefits, including protection under the Consumer Credit Act.
A simple plan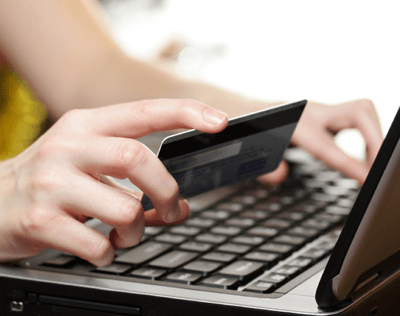 Prepaid cards are essentially a simple concept. Holidaymakers load the card with funds before travelling then use it to withdraw cash or make purchases when they're away. Once the card hits zero, you can't use it any more.
You can get prepaid cards in a particular currency, or you can use a sterling prepaid card.
By loading a card with currency before travelling, you can purchase at a time that works best for your pocket. Remember that the exchange rate could go up or down after you buy.
It's important to remember that prepaid cards aren't credit cards, so they don't benefit from the protection of section 75 of the Consumer Credit Act.
Cheque it out

Travellers cheques may seem like the past-it uncle of travel money, but they may be worth considering.
If you keep a close eye on the exchange rate and transfer funds at the right time, you could get a good deal and benefit from all the protection that travellers cheques offer.
If you take out cheques in sterling, make sure that once you're on holiday you compare exchange rates at hotels and local bureau de changes before cashing your cheques in.
There are a number of charges to take into account when considering travellers cheques, including a commission charge (sometimes 2-3%), handling fee and maybe a charge when you cash your cheque in, but their selling point is the safety they offer. Make sure you make a note of the unique number on each cheque and keep them in a separate location - keep hold of your receipts, too.
Shop around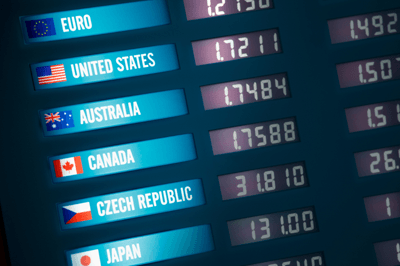 The best way to get a good deal on currency is, as always, to shop around. Nothing beats looking online, visiting high street travel agents, banks, shops like Marks & Spencer and specialist currency providers. Airports may be where currency exchange dreams go to die, but if you pre-book in advance and collect there, rates can be reasonable.
You might have to take a few hours out of your day, but when you're sipping a sangria by the sea bought with your savings it'll all be worth it.
"The important thing is not to leave it to the last minute to sort out your currency - that way, you could end up buying in an airport and getting short-changed," said Gocompare.com's Caroline Lloyd.
"Exchange cash in the UK before you travel and look for a provider that offers a competitive exchange rate and doesn't charge you commission."
Do you know where to get the best deals on currency this summer? Tell us onFacebookandTwitter.