Unless you have been in solitary confinement, or buried under a rock fall for the past month, then you may have noticed there is a large football-shaped meteorite about to hit planet Earth.
This is a guide to help you protect and survive. If you heed this advice then you may be able to continue to function relatively normally for the next four weeks. Together, we can get through it and emerge unscathed on the other side…
Preparation is key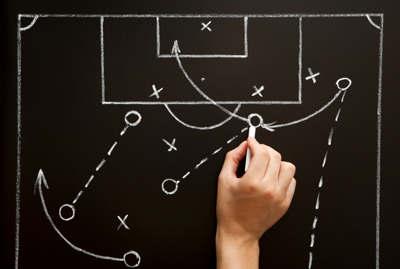 Between 12 June and 13 July there will be 64 matches across 12 different cities and, with a little planning, it is possible to sit in your favourite armchair and watch all of them.
The good news is that a South American tournament is fairly accommodating towards the European employee. You may have to bunk off early every day to catch the opening minutes of the first game, but with matches starting at 5pm, 8pm or 9pm, then 11pm, normal nine-to-fivers won't even need to throw too many sickies.
Apart from the ITV advert breaks, or during any pre-game wisdom delivered by the BBC's Alan Shearer, the other clear opportunity for loo or tea breaks are the anthems. With Uruguay's own national ditty, you may also find time to walk the dog and possibly mow the back lawn as well.
But tempting though it might be, don't miss the opening ceremony. It's hard to think of sporting moments that compare to crooner Diana Ross's penalty miss just ahead of USA '94, but this year will include the first kick of a ball by a paraplegic teenager in a mind-controlled exoskeleton suit.
Choose your channel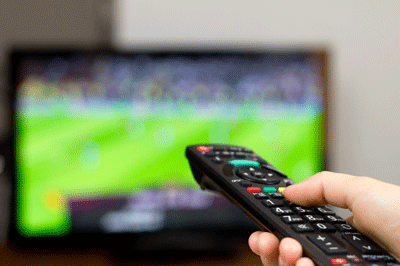 For many folk, the TV coverage is reassuringly old-school. It's split between the BBC and ITV, and noisy new oiks like BT Sport and even Sky have to be content with news updates. "What will Roy start with? The fish or the soup?"
From a viewer's perspective, the big pre-tournament bombshell was the late withdrawal from the ITV team of Roy Keane. The lovable Irish rogue has a punditry style unique in its withering level of scorn for any shirkers or show ponies.
In previous televisual outings, Keane's contempt knew no bounds - his fellow panelists, host Adrian Chiles, the studio set, broadcasting - it was all on a truly epic scale. He will be missed.
Instead, in his absence ITV must rely on a much flatter back four of Glenn Hoddle, Ian Wright, Lee Dixon and Martin O'Neill. Meanwhile, Italian Fabio Cannavaro will have the sharpest shirts on the Copacabana.
The Beeb have the usual suspects alongside Gary Lineker, but have recruited Frenchman Thierry Henry to contribute cool clothes and insightful shrugging to their beach-side set-up.
You will be assailed from all sides about 'interactivity', with all sorts of guff aimed to arm you with bleeping phones and blinking tablets as you sit and watch.
Forget it. The only companion you really need in the days ahead is to follow @usasoccerguy on Twitter - his Americanisation of all things footie will keep you going in those difficult moments during Nigeria versus Iran.
Abandon hope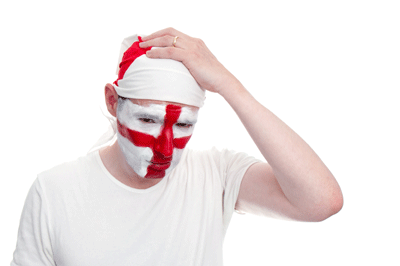 If you are an England fan then you will have long recognised the sporting maxim that it is not the disappointment that gets you, it's the hope.
It's generally believed that England have been hopeless at every tounament since 1966, but the record books suggest otherwise. In 1970 they did well (quarter-finals), 1986 (quarter-finals), 1990 (semi-finals), 2002 (quarter-finals) and 2006 (quarter-finals) back that up.
But it is usually England's miserable method of departure - either a woeful inability at penalties, or a shot-shy but sweaty anxiety attack - that gives fans the hump.
This time England have bold, young players, but a manager who may be too cautious to select them.
What interactive TV coverage should really be all about is allowing the fans to pick the team instead. Tap here to watch Raheem Sterling rather than James Milner...
Consider adoption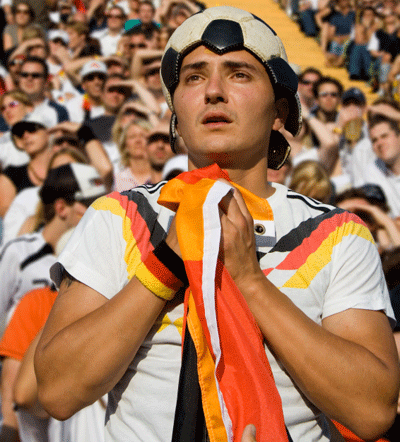 Once England are out - or even while they are still in - you may wish to think about switching sides.
Adopting another team can be rather fun - especially if they happen to be quite good at football, rather than just eccentric. It can also get you through those testing moments during Switzerland versus Ecuador.
For instance, those Mighty Elephant chaps from the Ivory Coast are actually quite 'nifty' in front of 'the onion bag'. They have Didier Drogba, the former Chelsea hero, Yaya Toure, the unloved birthday boy at Manchester City, and Swansea City's swaggering goalscorer Wilfried Bony.
They will be fun to follow and their fans will make a lot of noise, even when they are struggling.
Or, why not adopt the boys from Tehran? The Iranians once beat the USA in 1998 and were told: "Tonight, again, the strong and arrogant opponent felt the bitter taste of defeat at your hands," by their big fan, Ayatollah Ali Khamenei.
Finally, remember it is not the winning that matters. . . .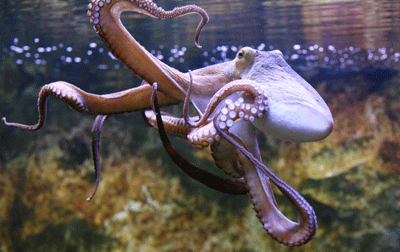 It is the octopus taking part - predicting the scorelines. Or the chicken, or some other animal egged-on to powers of soothsaying by an enterprising restaurant owner or aquarium impresario.
This story, in some variation, will hit the headlines as surely as any story about an England player's metatarsal….