Pets from around the world have been hitting headlines recently. Not for their cuteness (shock, horror!), but for their heroic acts…
Yes, that's right, Rex and Mrs Fluffkins are putting down their chew toys and stepping away from the scratching posts to don their superhero capes.
So we've rounded up the pets from all over the world whose actions would put Superman to shame… You may never look at Rex and Mrs Fluffkins in the same way again.
Top dog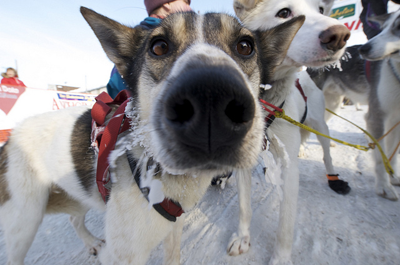 As man's best friend, dogs have been looking out for us for centuries with no more than maybe the odd treat as a reward.
But the acts of the following dogs are so incredible that no amount of bones could possibly repay them for their bravery.
Scampi, last year's winner of the 'hero dog' category in the Dogs Trust Honours, showed unbelievable bravery when his owner was attacked. Rosie Foster was grabbed from behind and dragged towards some bushes whilst out for a walk. Scampi bit the attacker, forcing him to flee, and later the pooch's mouth was swabbed for DNA which was used to identify and charge the culprit.
How can we top that story? Well, last year in a Manhattan subway, Cecil Williams started to feel faint. His guide dog, Orlando, sensing something was wrong tried to keep his owner upright and away from danger whilst drawing attention by barking.
Cecil fell onto the tracks but, because of Orlando's efforts, bystanders were able to warn the train's operator who was able to slow it down. The courageous pooch, meanwhile, had jumped down onto the tracks to try and wake up his owner. Cecil received minor injuries from the accident and Orlando was absolutely fine. What a dog!
A heroic dog closer to home named Annie guided her blind owner, Beth Laskey, back to her house in Wallsend, North Tynseside, after they were forced to exit the Metro three stops early because of lightning striking the track. With the roads starting to flood and facing an unfamiliar, three-mile walk home, Annie guided Beth all the way back, helping her to avoid any hazards in their way. Did we mention that Beth had only been working with Annie for a few weeks?
Tails of heroics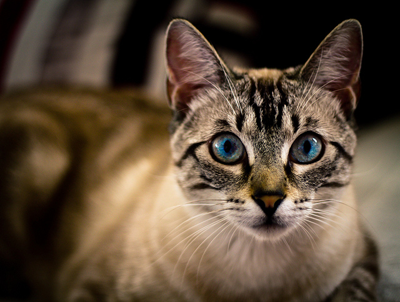 You may think that cats are more bothered about swaggering around nonchalantly trying to find a perfect spot in the sunshine but, much like dogs, they too have our backs and can display unwavering loyalty to their owners.
For example, if you haven't seen the video of Tara the courageous tabby cat saving her four-year-old owner from being attacked by the neighbour's dog, you're missing out. This is one seriously kick-ass cat.
But let's not discount our British cats, especially the winner of the previous 'hero cat' gong at the Cats Protection National Cat Awards, Charley from Northumberland. This clever puss woke up the husband of diabetic Susan Marsh-Armstrong after she had a hypoglycaemic attack in the bathroom and led him to his wife to give her treatment.
Who's a clever boy then?
In 2009, a parrot was given an 'animal lifesavers' award by the Red Cross after saving a toddler from choking.
Megan Howard of Colorado was babysitting the little girl when Willie the Quaker parrot started screeching 'Mama, baby' and was visibly distressed in his cage.
It turned out that Willie had noticed the toddler choking on her breakfast and was raising the alarm to Megan, who quickly performed the Heimlich manoeuvre, saving the child. That's one clever bird.
Hot to trot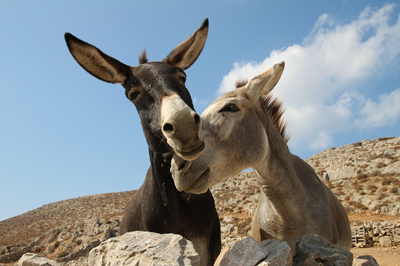 When Dolly the donkey got stuck up to her neck in mud, her best friend Daisy came to the rescue, braying loudly to attract the attention of neighbours who then called fire-fighters to pull out the sinking donkey.
It was only after Daisy's bravery that the owner of the animals, Bill Doyle of Borth, found out that they had been raised together in Ireland, giving them an exceptionally strong bond.
Wild thing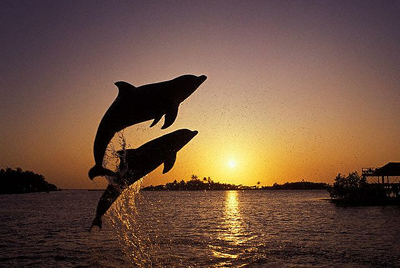 It's not just pets that are getting in on the bravery action. There are a whole host of wild animals out there who have displayed unbelievable heroism.
Moko the dolphin showed cross-species empathy by leading stranded mother and calf pygmy sperm whales back into the deep blue sea. Apparently Moko appeared to be communicating with the whales and prevented them from becoming beached when they were disorientated.
Keeping to the ocean theme, in 2009 free-diver Yang Yun got into trouble when her legs became paralysed during a free diving contest in sub-zero temperatures. That's until Mila, the Beluga whale, used her nose to guide Yun back up to the surface.
And finally in Pennsylvania, USA, a Vietnamese pot-bellied pig named Lulu saved her owner Jo Ann when she had a heart attack. Lulu pushed the front gate open and walked into the nearby road to sit in front of passing vehicles. When one finally stopped, she led the driver back to her owner's home, prompting the Good Samaritan-motorist to phone an ambulance.
Protect your pet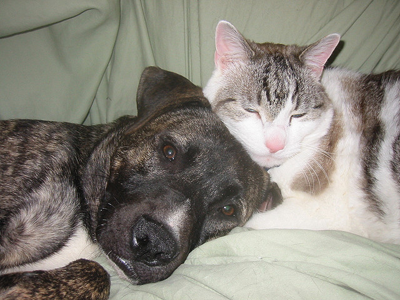 So, seeing as our pets are looking out for us, it only seems right that we do the same for them by making sure that they're covered with the right pet insurance policy.
From traditional pets such as cats and dogs to more exotic creatures like snakes and tortoises, find a policy that fits your needs offering cover for vet fees, third-party liability, accidental damage, and more. Rex and Mrs Fluffkins will thank you for it...
Do you have a heroic pet? Tell us about it onTwitterorFacebook.