Let's paint a picture… You wake up from a relaxing slumber to see the sun glowing through your cappuccino-coloured drapes (nice choice). What a beautiful day you have planned, whiling the time away in your garden, beverage of choice in one hand, copy of your favourite book in the other.
You hurriedly open your drapes to glimpse your pristine garden... But wait! Something's not quite right. Your prized petunias have gone, the children's trampoline is nowhere in sight and your artistic replica statue of the Venus de Milo has lost its arms.
This may be a tad melodramatic, but unfortunately it isn't as uncommon as you may think. So, those who take pride in their outdoor areas may want to read on...
Gnome claims bonus
There's no limit to what some unscrupulous souls will steal from gardens, a fact that the residents of Kettering in Northamptonshire know more than most , having experienced a spree of garden burglaries since May. Items pilfered include barbeques, garden ornaments, patio furniture, a gnome, and clothes hanging on a washing line.
It can be hard to know how to protect your garden (excluding the laundry, of course). Is it covered by your home insurance or not? Well, the answer's not straightforward and will depend on your policy.
Some insurers will only cover possessions that you keep in your shed or garage, but this may only be up to a certain value and they'll need to be secured when not in use.
Also it may be worth looking for specialist garden insurance. Count up the value of the contents in your garden and make sure that you have adequate protection from your policy. If not, it could be time to switch, or take out additional cover.
Home insurance guru at Gocompare.com, Ben Wilson, said: "Most contents insurance policies will offer some form of cover for items in your garden. However the level of cover offered and conditions that apply can vary significantly, making it especially important to check that your policy suits your needs."
Damage with intent
It's not just theft you have to keep your eyes peeled for - vandals could destroy your yard just as easily, for no other reason than to infuriate.
Who can forget the infamous vandalism of the Blue Peter garden in 1983? An event which shocked a nation of children and adults alike who were tuning in to find out what else you could possibly make out of sticky-back plastic.
More recently, shameless yobs destroyed a children's memorial garden at Stapenhill cemetery in Burton-on-Trent, tearing out more than 40 shrubs and discarding them at the scene.
Back to your roots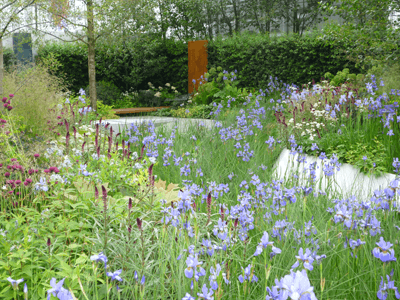 If you're the green-fingered type with enough varieties of roses in your backyard to make even the Royal Horticultural Society envious, you could be forgiven for thinking that your plants and flowers are safe from theft, seeing as how they're rooted to the ground and all. But it's not that simple…
Rare and exotic plants are appealing to specialist thieves who have an interest in selling on this type of stolen goods. They know exactly what they're looking for and where they're going to make the most money.
All may not be lost, though, as it's possible to add plant cover onto some home insurance policies.
"The majority of of insurers will offer specific cover for plants and flowers, and some contents insurance policies offer up to £1,000 of cover or more," said Wilson.
Something fishy is going on…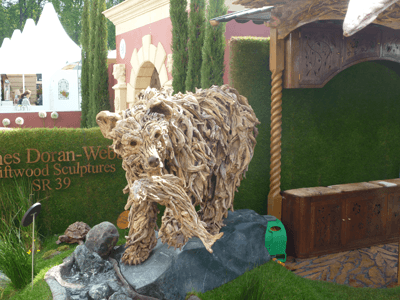 Let's not forget the more lively members of your family either, as some wily thieves will steal pets from unattended gardens.
Your back garden isn't a safe place to leave your dog whilst you pop to the shops, even if it's only for five minutes. Rather than being a spur-of-the-moment crime, it's more likely that pet thieves have decided on a particular dog to take and are stealing to order. It's just a matter of waiting for an opportune time to strike…
Keep it safe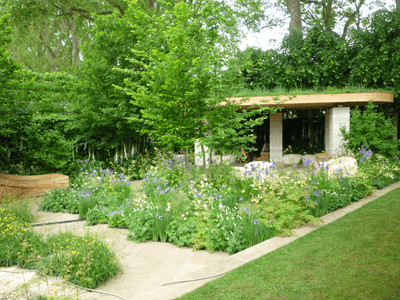 It's not all doom and gloom. You can make it harder for any potential tea-leaves to steal from your garden. Here are our top tips for keeping your garden and its contents safe:..
Make sure you have the right level of insurance to cover your garden and its contents adequately.
Plant spikey shrubs around boundary hedges or fences, giving any midnight marauders a nasty surprise.
Keep your outdoor possessions locked up tight when you're not around, either in your shed or garage.
Install snazzy security lighting, and don't get annoyed every time it goes off when a cat nonchalantly slinks past your property.
Use a security pen to mark your outdoor belongings with your postcode so they're not as easy to sell on.
Got some fancy flora and fauna around your lawn? Secure expensive plants with a wire peg attached around a root ball.
Make sure you have pet insurance wherever possible, plus make sure all cats and dogs are microchipped.
Consider specialist plant insurance if the flora and fauna on your property is of significant value.