For festival lovers who aren't parents, packing your kids alongside your wellies and pot noodles for three days in a field just looks like the ultimate buzzkill.
For some festival lovers who are parents, it's a done deal. You've been having a ball at them… Why deny your children the same experiences?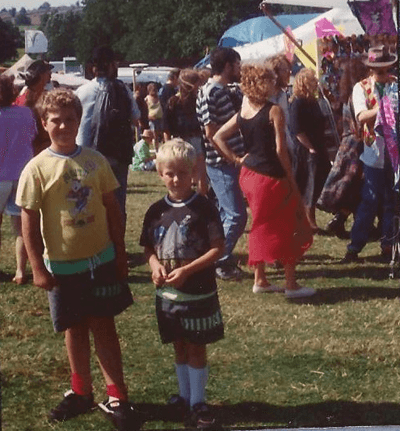 The author (on the left) at a festival, aged 10
"My experiences at festivals as a parent are never about me," says Claire Harris who has taken her son, Ioan, to festivals since he was three. "It's about Ioan. I can't expect him to sit and watch a band like I used to. I actually prefer festivals with kids, it's much more fun!"
Even so, Claire has suffered the ultimate festival nightmare…  She lost Ioan at Shambala Festival three years ago.
"It was the worst 20 minutes of my life, I feel sick thinking about it," she admits. "Shambala seemed like the biggest and scariest place in the world. I rang friends to check if he was at the tent then went straight to the stewards. I found him – happily playing crazy golf – at the same time the security did. They were so professional. Even though it was clear I was his mum, they had to take us to the original staff member I'd reported it to, to ensure they'd done their job."
In over seven years and well over 20 festivals, this has happened to Claire and her partner Dom once. It's never happened to the other parents I've spoken to. Communicating clearly and making fool-proof plans goes a long way.
These are the other crucial tips I've learnt…
Ear protection!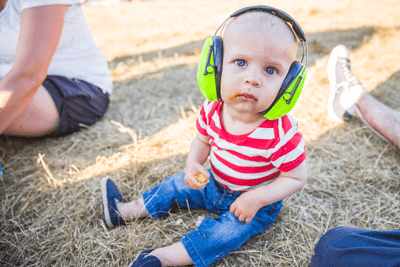 Get ear protectors or damage your children's hearing – pretty simple, right?
The smaller the better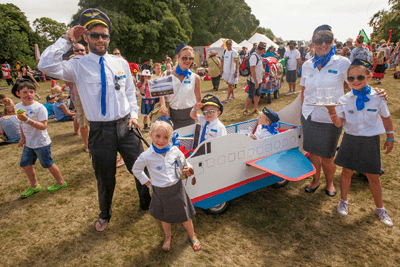 There's a huge difference between a thousand-strong bash and an event of tens of thousands.
"Remember that you're going for the feeling, not the big bands and craziness," says Louise Hogan,  a mum-of-three (soon to be four). "Smaller events are much less stressful. Plus, traipsing long distances can tire them out before you've started."
Avoid the 'ravier' events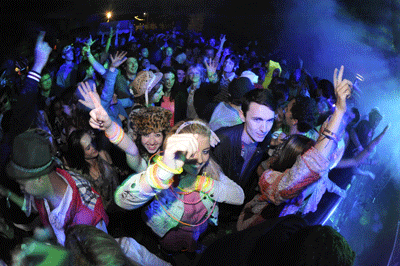 Children and raves don't mix. The more adult-focused the event is, the more likely your children are to witness undesirable activities. Lisa Hughes' son (aged 10 at the time) saw two men taking drugs at one adult-themed festival.
"He panicked and thought they were going to go crazy," she explains. "I didn't feel comfortable saying anything to them because I've knowingly taken my children to an environment where stuff like that happens."
Check it really is family friendly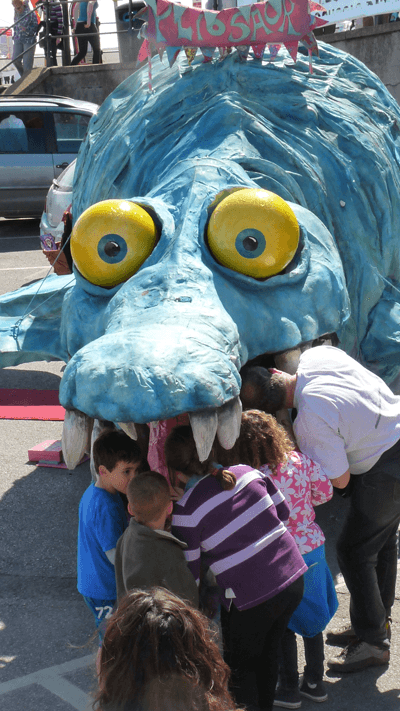 A sandpit and a swing doesn't make it a family festival. Talk to people online and do your homework. If a festival is family-oriented then it will be screaming it from its website.
Make the most of the kids' zone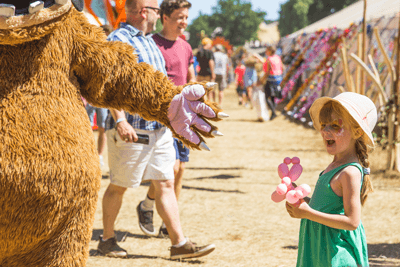 Circuses, puppets, magicians, arts, crafts, workshops and loads more -  the best kids' areas are festivals unto themselves. Your little ones can leave inspired with a load more skills. However, never treat these areas as a creche. That's missing the whole point.
Make solid plans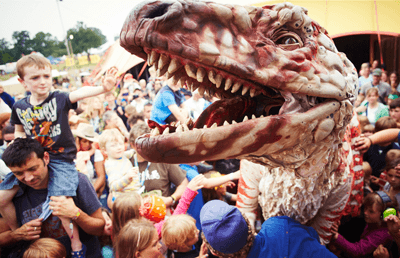 If your child is old enough to go on their own little missions, arrange clear and obvious meeting points and times. Younger kids should understand the importance of staying close to mum and dad and know to speak to a policeman, steward or security guard instantly. Likewise, if you lose your child, go straight to a staff member.
When watching music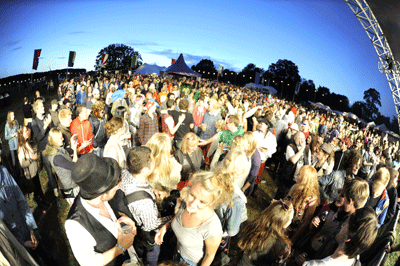 Your kids are up for watching your fave band? Great! Mum-of-two Joey Jones has some advice…
"Leave 10 minutes before the band finish so you don't get caught in the surge. When leaving make a chain, hold hands and take regular breaks to check everyone is safe." 
Choose your neighbourhood wisely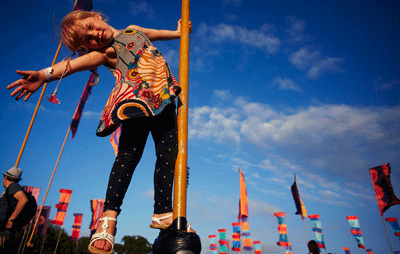 Family areas are recommended, but if there's no space then a great rule is simply this: the further away from the main arena you are, the more laid-back it will be.
"I've never thought 'right we're in the family area or nothing!'," says Joey. "We take time, scope the areas first and do a lot of asking on the website about which areas are family friendly."
Make friends with your neighbours. Keep an eye out for them as you'd like them to do for you… It's one of the nicest things about festivals, kids or not!
Food, food, food…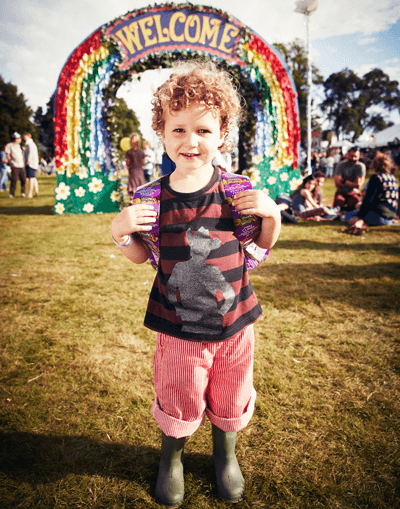 Snack-packing is essential; grumpiness and hunger are intrinsically linked.
Eating out at a festival can cost upwards of £30 for a whole family, so take as much food as possible with you to save money. If you can budget it, treat everyone to one stall-bought meal a day.
The age-old loo problem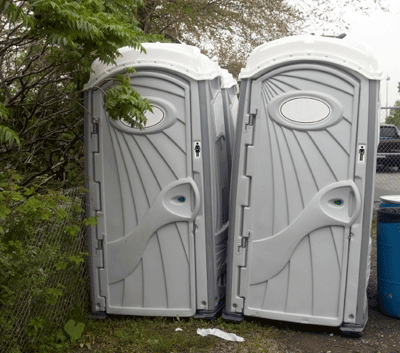 Before your child uses these gosh-forsaken heck-holes, clean the seat with bacteria-killing wipes. A bucket is recommended for nocturnal piddles. A bar of soap wouldn't go amiss, either.
"Hand sanitisers are great," says Louise. "But they get sticky and don't get rid of the dirt. You can't go wrong with a good old fashioned bar of soap."
Take a trailer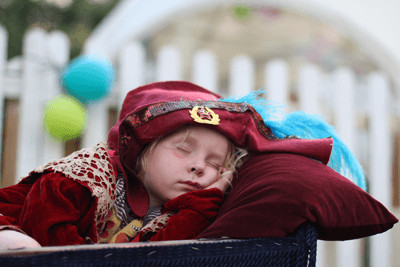 A staple festival sight; luxuriant kids being towed in a tricked-out bike trailer. The more cushions, blankets and fun stuff, the better. Great for decamping on arrival and a godsend for towing little ones around.
Have fun!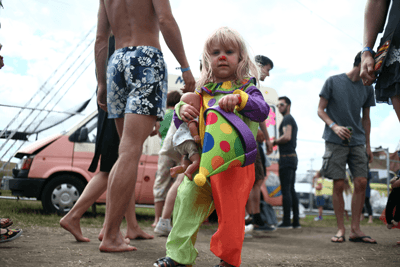 Kids take everything in their own stride… Lisa's sons' first festival was the swampiest, sludgiest Glastonbury on record. On leaving they simply asked "when are we going again?"
"Relax and don't be strict," adds Louise. "Don't worry about bed times. The most important thing is, you're all having fun together."
Here's a small selection of events to put those tips into practice…
Two for tots (aged three-to-eight)
Chilled In Field Festival
When: 1-3 August
Where: Bentley Wildfowl and Motor Museum, East Sussex
Cost: £64.50 (adults), £15 (under 12s), £25 (under 16s)
Dedicated family-only loos, soft play, bedtime story tent, food outlets with child-size portions and a miniature railway!
Deer Shed Festival
When: 25-27 July
Where: Baldersby Park, Topcliffe, North Yorkshire
Cost: £109 (adults), £30 (over 6s)
Nursing areas, high chairs, campsite activities to entertain the kids while you're pitching up, and an emphasis on sports and science… You can upgrade your favourite teddy with electronic implants in the Tedroid workshop.
Two for tweens (aged eight-to-13)
Shambala
When: 21-24 August
Where: A secret country estate, Northamptonshire
Cost: £140 (adults), £39 (5-14s) £84 (15-17s)
Arts, crafts, circus workshops, den-building, tunnel digging, climbing, swinging, puppet shows, trampolines, monster-making, fancy dress… There's more for kids at Shambala than there is for adults.
Camp Bestival
When: 31 July – 3 August
Where: Lulworth Castle, Lulworth, Dorset
Cost: £195 (adults), £113 (15-17s), £88 (11-14s), £20 (5-10s)
Designed exclusively for families… From the 'Breastival' baby area (yes, really) to the Magic Meadow where you'll find performances from Horrible Histories and the legendary Mr Tumble, there's a reason why it's four days: there's so much to do.
Two for teens (aged 13–to-16)
Latitude
Where: Henham Park, Southwold, Suffolk
When: 17-20 July
Cost: £195 (adults), £140 (13-15s), £8 (5-12s)
Teenagers need their own space, and Latitude recognises this; its Inbetweeners Area offers classes in beat-boxing, comic-book design, animation, screen printing, photography and even music production.
Standon Calling
When: 1-3 August
Where: Standon, Hertfordshire
Cost: £120 (adults), £10 (4-12s) £5 (0-3s). See the site for cheaper family packages
With reggae nursery rhymes, drama workshops, a dog show and a huge carnival, Standon Calling suits all ages. But get this: it has its own swimming pool and a Mexican wrestling training camp.