Is your pet fat? There's a very good chance they might be. A recent survey carried out by the Pet Food Manufacturers' Association showed that almost half of the UK's cats and dogs are now considered obese by their vets. Yikes.
Nowhere is this trend towards tubby more obvious than among the latest candidates for the PDSA's Animal Fit Club. Each year the charity singles out a number of super-sized pets to take part in its annual slimming competition.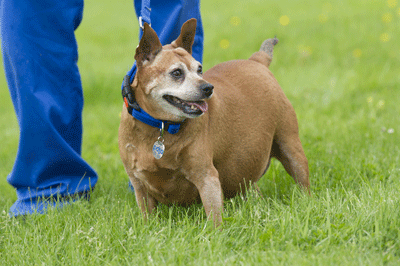 This year there are 17 obese pets fighting to be crowned the biggest loser. They include Zed, a Border Collie who is 114% overweight, and Alfie the not-so-miniature Pinscher (above) who weighs 109% more than he should.
These poor podgy pooches are not well, and their owners are now determined to slim them down. The charity's Fit Club campaign has shown just how effective proper dieting can be, with last year's winner Ruby losing a third of her body weight and becoming a far happier, healthier dog.
We were intrigued to learn how much these fat cats and dumpy dogs are costing their owners. So we looked at the sums…
The 'fat dog' tax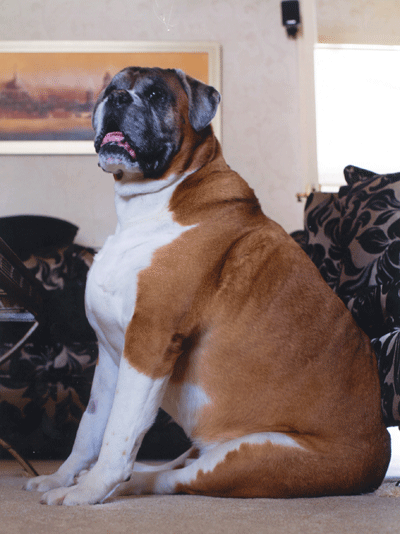 Let's say that you feed a dog 25% more dog food than it needs over a long period – although clearly some owners are tempted to feed their pets even more.
According to Sainsbury's Insurance, the average amount owners spend on dog food each year is £399. If you're overfeeding by just 25% then that's an extra £100 a year – thousands over the dog's total life. If your dog lives 11 years then that's £1,100 you have spent on food that it didn't need.
The cost could be even higher if you're giving the dog human food as a treat. For example, one of the PDSA's Fit Club contenders is Millie the Jack Russell (below). She's used to snacking on kebabs, which can't be cheap.
Pricey veterinary help

And it's not just the cost of the extra food. PDSA spokesperson Lisa Nickless warns that allowing your pet to get overweight can lead to a number of health complications, including diabetes, heart disease and arthritis.
She says it's hard to talk about the cost of these illnesses as so much depends on the size, breed and age of the pet, as well as the severity of the condition.
"As a general example, the cost of treating a medium-sized dog, such as a border collie, that has diabetes could be in excess of £100 a month," says Nickless. "This cost includes routine items such as insulin injections, urine tests [and so on], but would not include the associated complications, such as treating serious conditions that are thought linked to diabetes."
Say your dog develops diabetes for the final five years of its life. If it cost £100 a month to treat, that's £6,000. On top of the £1,100 you've spent on extra food, that's more than seven grand.
Protect your pet

It's not always easy keeping your cat or dog slim. My old (admittedly obese) cat would wake me in the night if I hadn't topped up her food bowl. She would put her nose next to mine and then scream. But obesity can shorten your pet's lifespan by around two years, so it's worth winning the battle of the bulge.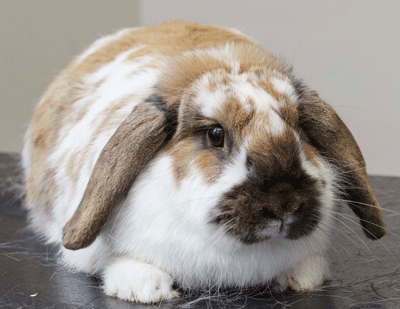 You should also consider comprehensive pet insurance, so that if your dog or cat does develop a lifelong condition, you don't have to worry about the bill. Read our guide to policies and compare pet insurance premiums.
Having an overweight pet doesn't mean an insurer won't cover them, as PDSA spokesperson Emily Malcolm explains. "To our knowledge no insurers would refuse to insure a pet that is overweight," she says. "Primarily that's because this would be too complicated to administrate – every pet's ideal weight is different and can only be decided by a vet who has examined the pet, so identifying whether they are overweight or not would be quite difficult.
"However, overweight pets are more at risk of various health problems, such as heart disease and arthritis, meaning owners may be more likely to have to make a claim, which could affect premiums."
Is your pet fat? Are you inspired by the £7k bill to get them dieting? Tell us all about it on Twitter or Facebook. You can talk to the PDSA about this issue by using #petfitclub over on Twitter.