It's a rainy morning in the south-east of England. A 34-year-old mother leaves home for her job at Gatwick Airport in her car, as usual.
Suddenly, a tow-truck driver blocks her path. The driver gets out of the truck and approaches the car. He reaches through the woman's window to take her keys. He drives the car away, leaving the mother standing in the rain with no time to gather her possessions.
The woman eventually pays through the nose to get the car back. But when she does, it's been badly damaged. The petrol tank has even been drained of fuel.
This is a true story, and one which is common for people who have taken out finance with a logbook loan company.
It's an industry which Citizens Advice chief executive Gillian Guy has described as "a toxic mix of the worst parts of payday loans and unruly bailiffs". It's heaped misery on borrowers and used car buyers alike.
However, logbook loan lenders argue that low complaint levels, low repossession rates and high levels of repeat custom are evidence that they provide a valuable service.
What is a logbook loan?
Logbook loans are a way of raising money through signing over the V5 logbook of a car to a lender. The borrower retains the use of the vehicle, unless the loan is defaulted on. Then, the car is repossessed - often aggressively. However, logbook loan companies insist that repossession is used as an absolute last resort.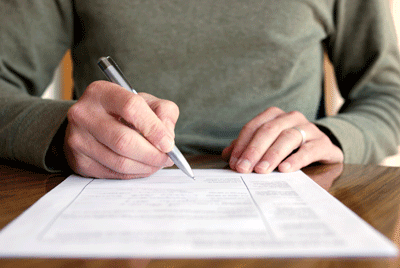 Like the payday loans industry, logbook loans have enjoyed a boom in recent years as people resort to desperate means to make their money stretch to the end of the month.
But there are huge concerns about how these firms operate.
The Financial Conduct Authority (FCA) has recently taken over regulation of logbook loans from the Office of Fair Trading. In April, it issued a report which expressed great dissatisfaction with the sector.
The FCA noted "clear evidence of poor behaviour by firms in how they advertise and deal with consumers". It also noted that lenders use the threat of vehicle repossession to pressure consumers into making high and, for some, unaffordable loan repayments.
What's more, it pointed to a lack of affordability checks carried out by the firms, which leads to people taking out high-interest debt which they can't necessarily afford.
"Old-fashioned and confusing"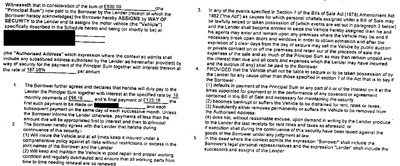 While logbook loans are a very 21st-century phenomenon, they are bound by the ancient Bill of Sale act.
It's a law which has gone unchanged since it was introduced in 1878, when it was still legal for children younger than 11 to work in mines.
Citizens Advice claims that the language used by many companies is often "needlessly old-fashioned and confusing", leading to customers being unsure of their repayment schedule.
The charity tells of a woman who took out a £1,000 logbook loan. She believed that the terms of the loan meant it could be paid off in just three months. However, when she thought she had paid it off she was told that she was tied into it for a grand total of two years.
According to the FCA, the typical APR for logbook loan is around 400%. At that rate of interest, the woman would have ended up paying a whopping £8,000 for a loan of just £1,000 over the course of two years.
In the dead of night…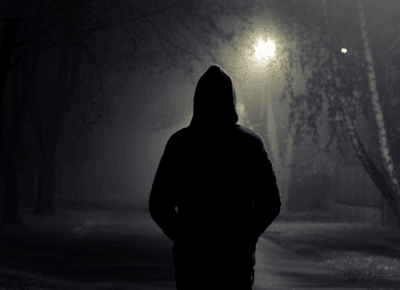 Unsuspecting car buyers have also had nasty surprises at the hands of logbook loan companies.
There are widespread stories of motorists buying cars, only to find that logbook loan companies are within their rights to repossess them because of outstanding loans from previous owners.
In fact, Citizens Advice reports a case of a man which came to the charity after he bought a car through a private sale on the internet.
One night, the car disappeared, leading the man to believe that it had been stolen. When he phoned the police, he was told that the car had been legally repossessed by a logbook loan company after the original owner had secured a loan and sold the car without paying the outstanding finance.
The man ended up losing £2,000, and faced having to recover the losses from the previous owner through the courts. However, he had no guarantee of success, and didn't even know which of the car's former owners he should pursue.
Even vehicles bought from garages with reputable histories have been known to have outstanding logbook loans, and basic DVLA checks may not uncover the car's hidden history.
Lee Griffin, motoring expert at Gocompare.com, advises buyers to take extra care when buying a used car. "The only way you can make sure that the car you're looking to buy doesn't have an outstanding logbook loan on it is through a full HPI check which costs £20," he said. "It might seem like a lot, but it could save you thousands of pounds – and an unwelcome surprise – down the line."
What now?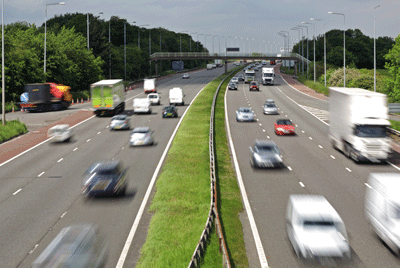 Last month, the Law Commission announced a review of the archaic Bill of Sale act, meaning customers and car buyers may end up getting a great deal more protection from logbook loan companies.
The FCA has also said that logbook loan companies which continue to squeeze and threaten customers will risk being shut down.
"Logbook lenders should consider this as fair notice to improve and put their customers first or we won't hesitate to take action," said Christopher Wollard, the FCA's director of policy risk and research.
However, revisions to the law and further regulation won't change the fact that desperate people will still need access to fast cash. The Money Advice Service recommends a credit union as an alternative to a logbook loan, or a budgeting loan from the Social Fund.
For more information on dealing with debt, speak to Citizens Advice or the StepChange Debt Charity.
Have you been affected by a logbook loan? Let us know on Twitter or Facebook