It's well known that you can make big savings by buying a second-hand car, but can the same be said for pets? Is it better to opt for a mutt with one careful owner? Should you get a moggy with a few miles on the clock?
As with vehicles where you get more guarantees at a reputable used car dealer, it's safest to find your nearly new Fido at an animal rescue centre rather than on Gumtree or the Free Ads. After all, no one wants to be sold a pup.
Initial purchase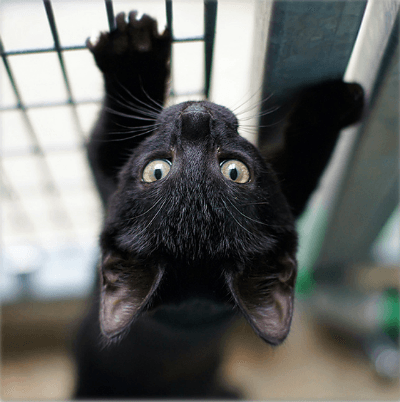 Photo: hehaden
Some people gravitate towards a spanking new puppy or kitten because there'll be no previous damage or poorly carried out repairs to worry about. This can be a costly strategy though – as well as the standard running costs of fuel (Eukanuba, pigs' ears, etc) there are a number of start-up expenses to consider, including vaccinations, neutering, microchipping and parasite treatment.
Get a dog or cat from a rescue and the adoption fee is likely to include some or all of these costs. For example, at Swansea's RSPCA Llys Nini animal centre, the £40 cat adoption fee includes a health check, vaccination, microchipping and neutering. This means you get at least a part service history, no matter whether your feline friend has had a hard life or one careful lady owner.
At Swansea's nearby Lakeside Veterinary Surgery, a kitten vaccination course plus microchip is £54, with a further £36-£54 for neutering. This means you save a whopping 56%-63% by plumping for a pre-registered puss.
Running costs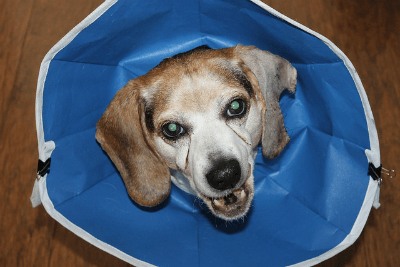 Photo: Corey Seeman
Wherever you get your pet from, don't forget to budget for the annual equivalent of tax and test – booster jabs and health checks with your vet.
Although insurance is a prerequisite for motoring, it's optional for pet ownership, but it will help to cover vet bills in the event of accident or illness.
It's not quite as simple as choosing third party, fire and theft for your animal, although you can find pet insurance policies that will cover you for your canine causing injury or damage. Many policies also provide cover for the theft of a pet.
If you've adopted an older specimen from a rescue centre, insurance for animals over eight years can be costlier and harder to find. Happily, though, if you've rescued the canine equivalent of a cut-and-shut, you'll typically enjoy cheaper premiums for your crossbreed than for a pedigree pup.
This has been the experience of Victoria Cao, proud owner of Archer the staffy-whippet cross: "I've had no problems with getting pet insurance because of unknown history," she says. "The vet at the rescue centre told me what breed and age they thought he was, which I used to compare quotes online, and bought a policy for £8 a month."
No logbook?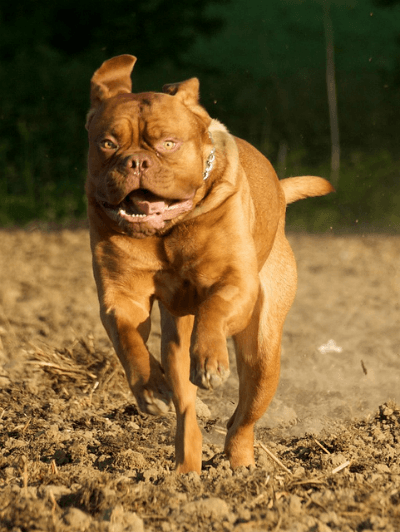 Photo: Gareth Roberts
When a used car's lacking its paperwork, it makes it hard to sell and cuts its value. Pedigree pups can be registered with the Kennel Club and, just like a V5, that registration is transferred upon change of ownership. The Kennel Club highlights the benefits of registration as the "opportunity to show and breed from your dog and maintain the pedigree line".
If you're not planning to enter Crufts, you can generally pick up a pedigree from an animal rescue for the same standard price you'd pay for a Heinz 57. A search of the RSPCA's website revealed everything from corgis to collies looking for homes.
And the savings? Canine selling site Dogs and Puppies lists KC-registered pedigree dogues de Bordeaux range from £300-£1,495 at the time of going to press. Go to RSPCA Llys Nini and Monty the dogue de Bordeaux could be yours for the standard adult dog fee of £110. That's a lot of slobbery, saggy-faced mutt for your money.
Miles on the clock
Most prospective car buyers will seek out a pristine, low-mileage example. With canines and felines, however, there are advantages of opting for one that's already been run-in. An adult dog or cat is likely to be less destructive than a youngster, translating to savings on carpets, pot plants and furniture.
If you're averse to long walkies, you might want to seek out a vintage classic that's more for show with less go. An aged animal might prefer lounging on the sofa to playing fetch, rather like a garaged 1970s Cortina that needs just an occasional run if the weather's agreeable.
Some damage to bodywork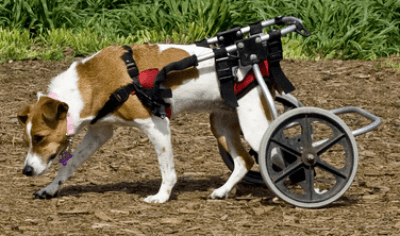 Photo: DonnaDeMuertos
If there's one thing that can dramatically knock down the price of a used motor, it's accident damage. When it comes to acquiring a pet that's been round the block, it's normal to expect a few scuffs and dents commensurate with age. It's also not really considered sporting to haggle for a discount at the animal shelter.
Even in the case of something more serious, unlike cars you're unlikely to blag a discount for irreparable damage. Find a hop-along hound at the RSPCA and you'll pay the standard adoption fee. But then again, a three-legged dog still pretty much functions as a dog – which can't be said of a car with a missing wheel.
Just don't forget to declare any such modifications on your pet insurance, as the Financial Ombudsman Service notes that most pet policies don't provide cover for pre-existing conditions. That could have implications for premiums and claims if you're the owner of a cat C, or dog C, write-off.
Adopt, don't shop
Of course, the financial benefits of buying a second-hand pet don't really come into it for most people, because they adopt a rescue animal to give a homeless hound a second chance. As Archer's owner Victoria explains: "The cost of 'buying a second-hand pet' doesn't really play a big part in rescuing a dog, although it's probably cheaper to adopt than to buy a pedigree.
"For me, adopting is about being able to give a dog a second chance after a bad start in life."