Being a renter can mean you're powerless to decide lots of things about your home, but your energy supplier isn't one of them.
Indeed, you may not be able to ditch the dodgy decor that comes with your rental property, but if you're responsible for paying the energy bills then you have the right to change providers.
And there's never been a better time to shop around. The 'big six' energy companies recently dropped their prices and there's competitive deals to take advantage of across the market.
Research from Ofgem, the UK's energy regulator, in 2014 revealed that around three-quarters of tenants have never switched their energy supplier. Surprisingly, 20% of people surveyed weren't even aware that they could switch supplier.
The watchdog reckons that the research highlights the lack of awareness amongst tenants of their rights to shop around and get a better deal on their energy.
Renters don't have to accept the energy supplier already in place when they move in, and have just as much right to switch as homeowners. Despite this, only 26% of renters have ever switched gas supplier, compared to 47% of homeowners.
Ben Wilson, energy spokesperson at comparison website Gocompare.com, said: "If you're the person who pays the energy bill then you have the right to shop around and switch to a better deal. No bill payer should feel trapped in a situation where they have to pay more for their outgoings than they have to if cheaper alternatives are available.
"If you are paying the bills yourself, rather than through the landlord as part of a 'rent plus bills' arrangement, then you have a right to decide how you spend your money and who you get your services from. It's a good idea to inform your landlord of any changes you want to make - whether before or after you've moved in - to ensure you don't fall foul of any clauses in your tenancy agreement."
Three steps to switching energy supplier for tenants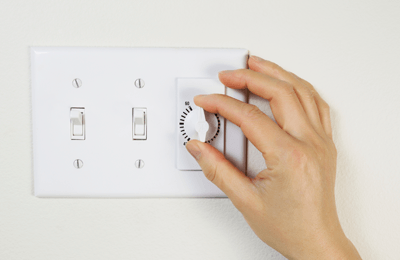 Whether you're a homeowner or a tenant, shopping around for energy is quick and easy using a reputable comparison site. Here's how to go about it…
1. As soon as you move in, take a meter reading and let your landlord know that you intend to shop around. Your landlord should tell you who the current supplier is, and whether there are any exit fees or other considerations you'd need to bear in mind if you do decide to switch.
2. Call the existing provider and ask for estimated energy usage figures, which will help you compare tariffs more accurately to find the one that's best for you.
3. Get online and compare tariffs. If you find a better deal elsewhere then you should seriously consider switching. Remember that it can take a number of weeks for the switch to happen so you won't benefit from the new tariff rates immediately…
Are you a tenant who has reaped the rewards of switching your energy supplier? Let us know onTwitterorFacebook.