Driving an electric van is a curious experience if you haven't done it before.
The first thing that strikes you is the noise – or the lack of it. There's just a slightly eerie, high-pitched whir. Then there's the way the power is delivered without any lag.
Great stuff, right? Well, that's before you clock how quickly the range on the dashboard starts dropping, or how filling up is no longer a quick five-minute job – it takes a couple of hours to bring the battery up to full charge without the help of a rapid-charging station.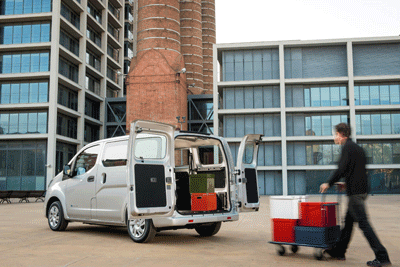 2014 - year of the electric van?
It's been said that 2014 might just be the year the electric vehicle comes of age, and the entry to the marketplace of Nissan's ENV-200 van was one of the major reasons for this. Nissan claims businesses running an ENV-200 would save £2,500 a year on running costs compared to a normal van, with servicing costs falling by £575.
In fact, Nissan dropped a big surprise on the van-buying world when it revealed that the ENV-200 would be available from £13,393. This figure is actually comparable to the entry-level diesel-powered NV-200. However, this headline-grabbing figure is for a E-NV200 with a leased battery. Buying the vehicle outright costs significantly more, £16,562.
There's no doubt that, for some types of businesses in certain locations, the electric van has the potential to make sense, particularly with grants of up to £8,000 (or 20% of the vehicle's total value) available to firms to help buy them.
Total electrical vehicle registrations in 2014 (up to June) look promising - there was a 144% increase in the number of electric vehicles registered on UK roads compared to the same time in 2013, up from 1,049 to 2,558. A relative drop in the entire automotive market, perhaps, but a big increase nonetheless.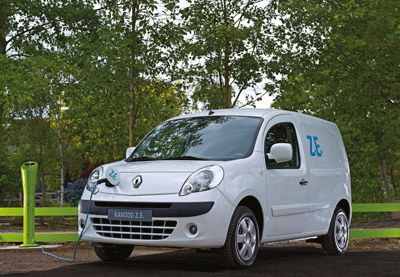 Are electric vans ready for business?
Firms are definitely beginning to see the cost benefits of going electric. Leyton-based fruit delivery service Fruit 4 London took part in the Energy Saving Trust's Plugged-In Fleets initiative last year. Its fleet already included two electric Renault Kangoo ZE vans, but the company was intrigued at the prospect of converting completely.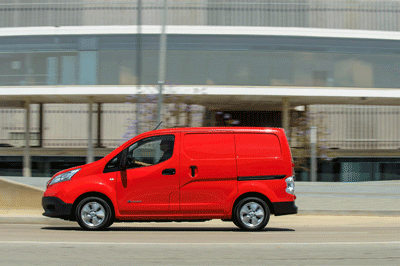 "After taking part in the Energy Saving Trust's Plugged-in Fleets Initiative we now know that we can go 100% electric," said Laszlo Mulato, director at Fruit 4 London. "The review showed us that going electric is the best business decision when expanding our fleet, based on impressive cost savings. We have taken on our third Kangoo ZE and plan to adopt more plug-in vehicles as we grow."
However, what works for a company delivering fruit to offices around central London might not be appropriate for a builder lugging equipment and tools to and from jobs in rural Yorkshire. The Kangoo ZE and E-NV200 both have a range of about 100 miles, which can be lowered significantly by factors like driving style, load or even the weather. (The lithium ion batteries used in electric vehicles don't fare well in cold conditions).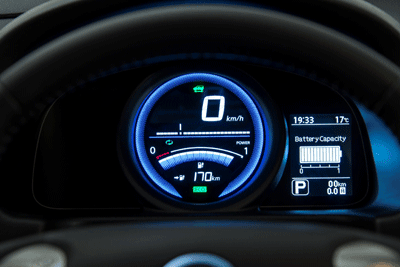 "They can be great in the right place at the right time," said Mark Cartwright, head of vans and logistics buyers at the Freight Transport Association.
"But I really do struggle to see how most in the construction sector could realistically adopt them, with the possible exception of central London where their exemption from the congestion charge might just swing the cost issues."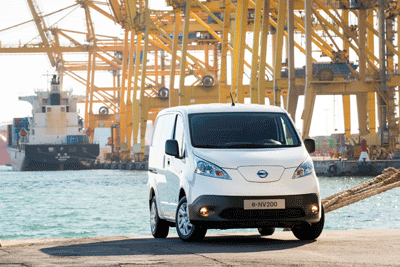 Jonathan Nolan, head of corporate sales at fleet company UK Carline, attributes the relatively low take-up of electric vans to lack of choice and impracticality. "There are so few electric vans currently available in the UK, and the vans that are available are small," he said. "This is most likely because a large van will be heavier, use more power, drain the batteries faster and so have a severely restricted driving range."
So, for now, the electric van will probably remain a niche, urban concern. But as battery technology progresses, prices come down and the market diversifies, it's not inconceivable that we'll see many more van drivers going electric.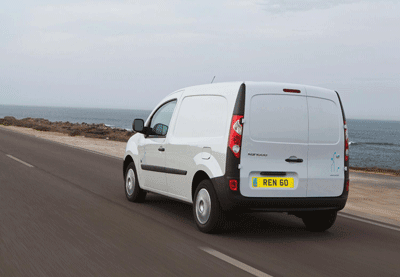 Would you consider an electric van for your business? Let us know on Twitter or Facebook