The UK's 'big six' – SSE, EDF, E.On, Npower, Scottish Power and British Gas – supply around 95% of the country's power, but for how much longer?
Figures from Energy UK, the industry's trade association, suggest an average of 100,000 customers a month are ditching the big boys in favour of smaller suppliers, hoping to receive reduced bills and better customer service.
According to consumer group Which?, households can save an average of £204 a year by switching gas and electricity supplier.
With the average household's dual fuel energy bill adding up to £1,346 compared to £819 just five years ago, it's easy to see why they'd want to. Shoddy customer service, environmental concerns and profits scandals only strengthen the case for making the switch.
But how easy is it, really? And is it worth the effort? We've spoken to four savvy switchers to get their take on it...
Madeleine Staples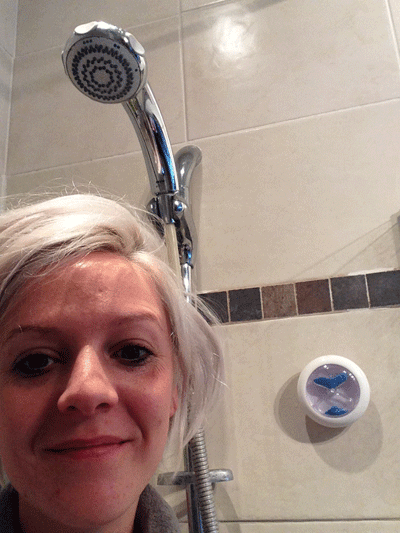 For Madeleine, an arts worker from Gloucestershire, customer service was a big consideration in making the switch away from big-six stalwart British Gas.
"In hindsight, I wish I'd switched earlier," she says. "But sometimes you need to see how bad some suppliers can be before you appreciate how good others are."
Now with Ecotricity, Madeleine is enjoying savings of around £300 a year on her energy bills, but says it's the company's attitude towards its customers that has really made the switch worthwhile.
"Ecotricity was brilliant. It welcomed us like we were a member of the family. We were actually taken by surprise by how efficient and friendly it was."
The company even sent Madeleine and her housemate a free energy-saving kit, full of useful bits and pieces designed to help them reduce their energy consumption and save even more money. "Our favourite is the shower bob [pictured], which is a timer that lets you know how long you've been in the shower. That gets used a lot."
Madeleine says she would advise everyone to consider making the switch. "Now we get brilliant service at a better price," she adds. And who would say no to that?
Best energy-saving habit?
Take shorter showers.
David Chalton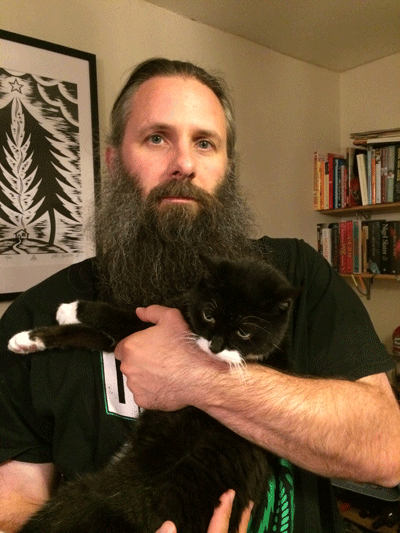 Academic David Chalton, from Tyne and Wear, was understandably wary of switching energy supplier after an attempt in 2000 resulted in over 18 months' worth of hassle and headaches, but says the process this time around has been relatively smooth.
"Last time I vowed never to change suppliers simply to save a few pounds a year," he says. "But we'd already done most things to reduce our costs [with British Gas and Npower], and although our energy usage was decreasing dramatically, our costs were still increasing."
Using price comparison and review sites, David found a much better deal with Ovo. "It's a small supplier that was second cheapest by a few pounds, but had a much, much higher customer service score. They seemed like a fresh, new company with no baggage that would prevent them from being customer-focused."
David is now saving around £320 a year on his energy bills, but more importantly says that the new relationship makes him feel like a human being. "I might be a long number to most companies, but to Ovo I'm the guy with the beard who likes coffee and cats. That kind of thing makes a real difference."
Best energy-saving habit?
Dry clothes on a washing line or airer instead of in the tumble dryer.
Sharon Slinger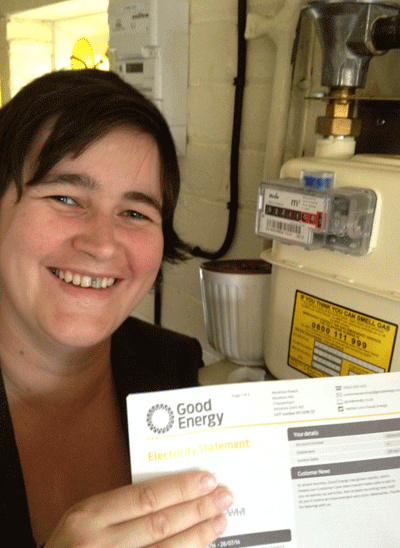 For Sharon, a chartered quantity surveyor from Leeds, making the switch was less about saving money and more about saving the planet.
"It's not a money thing," she says. "Green issues are important to us and we want to be with a company that's ethically striving to achieve great things. We'd never go back to one of the big six for those reasons."
Sharon lives with her civil partner and two daughters in a semi-detached house that's already kitted out with the environment in mind: insulation and solar hot water are helping her make even more savings on top of those she's enjoying with ethical energy company Good Energy, having switched from Npower a few years ago.
"My sister recommended Good Energy to me. Its customer service is great, but the fact that it's 100% renewable is what clinched it. It even gave us a cash incentive for using renewable heating."
Sharon believes that collective action is the best way to take a stand against profiteering energy companies. "Everyone grumbles about the big six and their profit levels," she says. "But then they don't actually move. The big six might start to listen if they had lots of customers leaving."
Best energy-saving habit?
Always turning the lights off after leaving a room.
Leigh Mills
After British Gas put its prices up Leigh Mills, a web designer from Kenilworth, faced with an annual bill of around £1,200, was curious to see how much he could save if he made the switch.
"I hadn't given switching much consideration until it got even more expensive," he says. "So I had a look online and was surprised to find a much cheaper deal with First Utility.
"Now I'm paying £80 a month by direct debit, which more than covers the bills."
Leigh says he was surprised at how easy it was to switch. "I expected the process to be a little more hands-on, to be honest. Instead, all I had to do was submit meter readings to First Utility and it sorted it all out for me. I got several emails along the way keeping me up to date with what was happening, but I was hardly involved at all."
In fact, the process was so easy that Leigh says it's given him the confidence to seek out better deals in future, too. "I thought it might be off-putting, but now I know it's so straightforward I won't have any qualms about doing it again – why pay more than you have to?"
Best energy-saving habit?
Wear thick jumpers instead of turning the central heating on for as long as possible.
Ready to make the switch yourself? Then take a look at the gas and electricity tariffs on the marketplace with Gocompare.com