You might think you and your van have got the tightest of relationships, but we've found 10 great gadgets and apps that could make your job - and your time on the road - even better.
From fridges to safes to an app that helps you with your taxes, here are 10 great gadgets and gizmos for anyone who spends much of their working day in their carriage.
Best Route Pro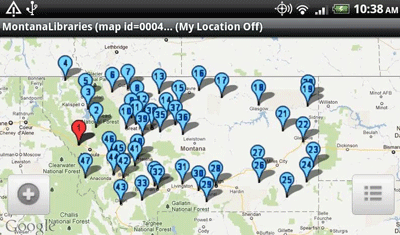 Designed with the van driver in mind, Best Route Pro is all about increasing your efficiency - program up to 50 stops and the app will optimise the fastest possible route.
Once planned, the app integrates with Google Maps and Navigation so there's no additional sat-nav required. How convenient!
While it's not exactly the same, iPhone users' closest comparison is Best Route Optimizer Pro.
Price: £2.49
Clutch Claw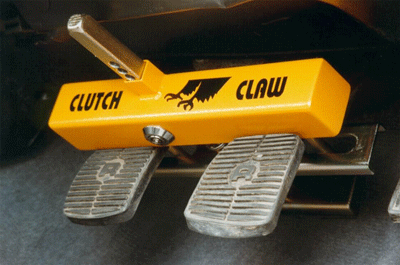 Remember those old steering wheel crook locks everyone seemed to have years ago? Well the Clutch Claw works on the same principle but locks around the clutch and brake pedals.
Placed in the footwell, this gadget is a lot harder to access and tamper with than its classic steering wheel predecessors. So much so, the manufacturers state that it took over half an hour to break in an attack test. If thieves spot one of these bad boys, chances are they'll move on.
Price: £87.95
Earnest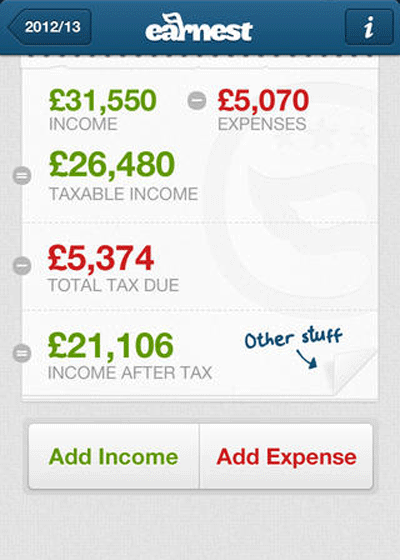 Earnest helps you track every in, out, expense, profit and loss, so it's a boon for anyone who's self-employed.
Best of all, it gives you an ongoing tax estimate and will remind you when the tax is due. You can add notes to all transactions, make a record of non-cash transactions, categorise payments by method or client... The list goes on.
Basically, this takes all the really brain-draining, annoying and mundane aspects of being self-employed and does them for you. For free! 
Price: Free (iPhone only)
RAC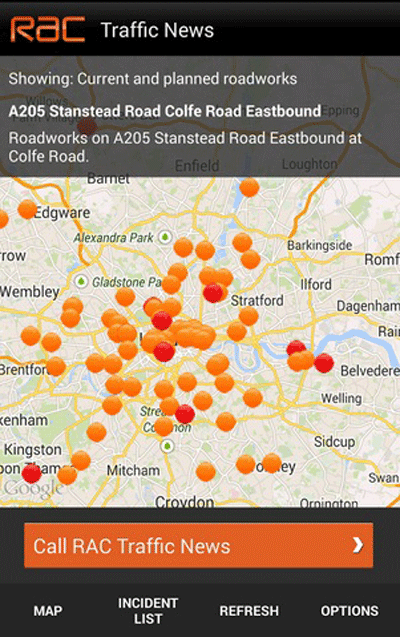 If you're an RAC member, then this app will save time arranging a roadside recovery pick up in the event of a breakdown or a bump.
It's also a really good tool for those who aren't members. Its route planner is very handy and the traffic news is updated in real time, allowing you to pick the most efficient routes possible.
Speaking of traffic updates, if you do a lot of motorway driving then take a look at the Highways Agency apps – they're free, and there are specific ones for each motorway.
Price: Free
SMS My Car & Me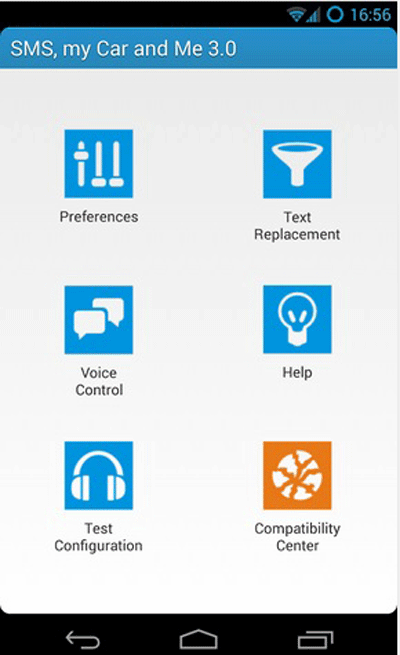 We've all been there… we're behind the wheel and the phone beeps.
It's illegal to do anything except ignore it, but what if it's an emergency? What if it's your next job cancelling? SMS My Car & Me avoids those panics as it reads out all texts, emails, messenger and Whatsapp alerts, plus updates from pretty much every other social channel.
Using voice commands, you can reply instantly. SMS My Car & Me doesn't just allow you to answer the phone via speaker phone, but it will read out the caller ID so you can choose whether you want to answer it or not. A lifesaver!
Price: £2.49 (Android only)
Telematics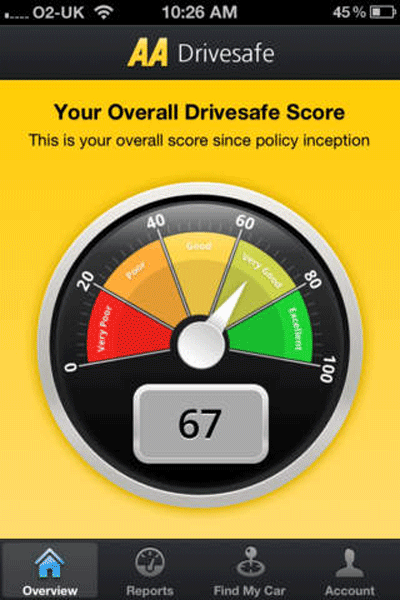 Telematics could potentially help keep your van insurance premiums down and make you a safer, more economical driver.
Telematics insurance was designed for rather younger, higher-risk drivers but it might save you a bob or two as well. There are various free apps available from insurers, including Direct Line DrivePlus, AA Drivesafe and Aviva Rate Mydrive. Some of them even turn your driving data into a fun, gaming-style format.
The better you drive, the more points you win, the more you might theoretically save on your premium.
Price: It varies.
Tiny Audio C3 DAB Adapter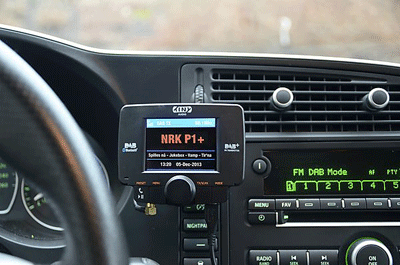 If you fancy getting digital radio in your van but are put off by the price of a hard-wired aftermarket upgrade, Tiny Audio has come up with an interesting twist: the C3 DAB adapter.
This is a digital upgrade with serious bells and whistles - not only can you tune in to any available DAB station, you'll also be able to play music from your smartphone or any other device via line-in or bluetooth.
The controller is fully detachable and comes complete with DAB aerial and USB charger.
Price: From £180

Van Vault 2
Security is one of the biggest concerns for all van drivers. While we can safely remove expensive tools and equipment at night, it's not so easy when we're making a quick stop or are on site somewhere.
With its anti-drill disc lock and anti-corrosion sheet steel body, Van Vault's range provides some pretty robust peace of mind. The new Van Vault 2 now comes with an optional anti-tamper alarm for added security.  
Price: From £181.95
Waeco TB15 Thermoelectric Cool Box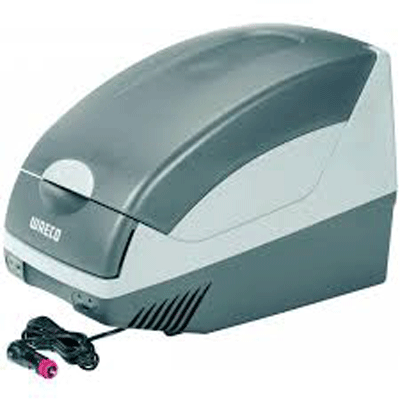 The summer might be over but those sarnies still need to be kept fresh. Or perhaps you'd like to keep your soup or pie nice and warm? At the flick of a switch, both refreshment operations can be fulfilled thanks to a connection to the 12V socket in your van.
There are various electric coolers on the market, but this 15-litre beauty appeals as it's designed specifically for in-vehicle use and can be secured onto the passenger seat without any fear of it tipping and spilling its precious cargo.
Price: £99.99
Whatgas Petrol Prices Pro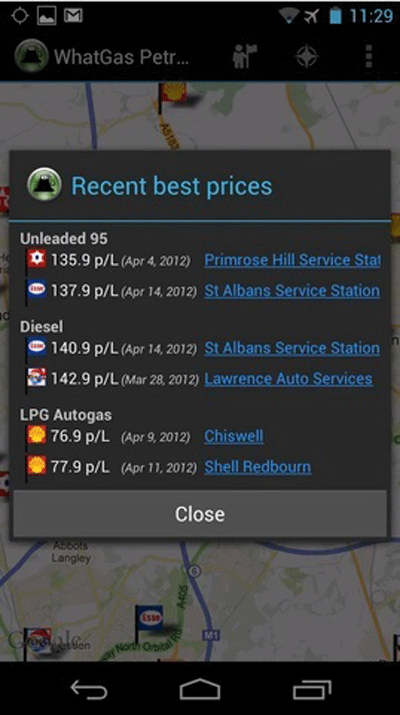 Whatgas is a very handy app for several reasons. Firstly, it will tell you where the nearest petrol station is and provide directions - helpful when you're driving in unchartered territory.
Secondly, it lists the prices ensuring you get the cheapest possible price for your fuel. An interesting example of modern-day people power, Whatgas is based on user-generated information so you can keep your fellow motorists up to date on where the current deals are. Join their price-sharing community!
Price: £0.71 for Android, free for iPhone