We're quite biased when it comes to our pets - whether they're as adorable as the Andrex puppy or more like Peanut, the world's ugliest dog, they can do no wrong in our eyes.
But what exactly separates your average animal next door from a potential Pudsey or Mr Bigglesworth, and how can your pet get a slice of the fame pie?
Hit the catwalk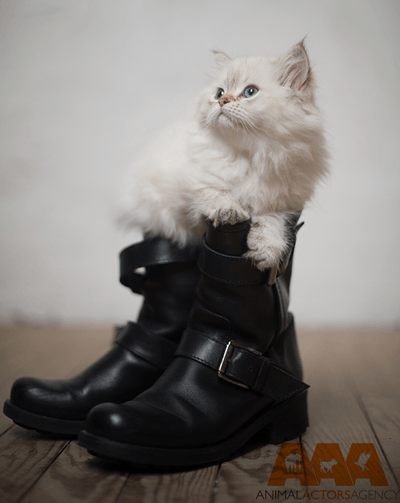 So, your pet is hot stuff, the furry equivalent of Ryan Gosling … Now you just have to get them noticed. So, you need an animal modelling agency. Step up PetLondon, which opened for business over a decade ago and has been seriously busy ever since.
As the name suggests, they'll only accept pets onto their books as opposed to animals used solely for commercial purposes. Melody Lewis, director of PetLondon, said: "The number-one thing is that the animal is completely comfortable with it."
So, if your pet is a natural in front of the camera, get shooting. Lewis recommends a good quality head shot and full body shot.
If your pet has the look that a client wants, you could find your furry family member booked with big-name brands like Fortnum and Mason, Harrods or Mulberry, and gracing the pages of Vogue.
So what's the current dog du jour?
"Pugs are very popular at the moment and so are cross breeds like labradoodles and cockapoos," said Lewis. "Huskies always get booked for Christmas."
Be talented ('fur' real)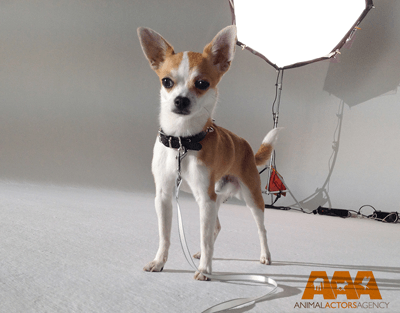 Although your pet may have the best 'blue steel' in the business, as with their human counterparts, good looks will only get your pet so far. The animals that are in high demand  are those with special skills. Not just your average sit-and-stay commands, either. We're talking about something a little more… exotic.
"We have very advanced dogs like a skateboarding dog and singing dog," said Lewis.
There are some very talented pooches, but animal stardom isn't just for dogs. Kitties that can do tricks such as standing up on two legs, sitting on command and even 'high-five' are the top cats.
Dogs and cats that are happy being in the same room are frequently requested too, so if you have a co-habiting pooch and puss you might just be in luck.
Acting out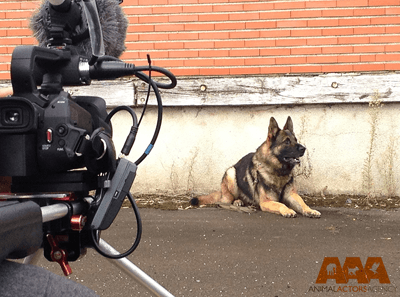 From Uggie the amazing pooch in the Artist to the rocking kitty in the Three mobile phone advert, there's no escaping the fact that animals are hot stuff on the big and small screen.
But how do these stars get chosen, and what do animal agency clients look for?
Paul-Francois Gay, co-ordinator at Animal Actors Agency whose clients have been booked  by global brands like L'Oreal and Mazda, said: "It depends what is asked, there is no real selection criteria. A dog that can just sit could be enough. What is important is the sociability of the animal."
When it comes to animal acting, the popular breeds requested from the Animal Actors Agency are a little different.
"For dogs it's the Chihuahuas and for cats [it's] moggies," said Gay.
So, as long as your pet has a pleasant temperament and is used to being around people and other animals, you could very well have the next Lassie on your hands.
Tweet your way to the top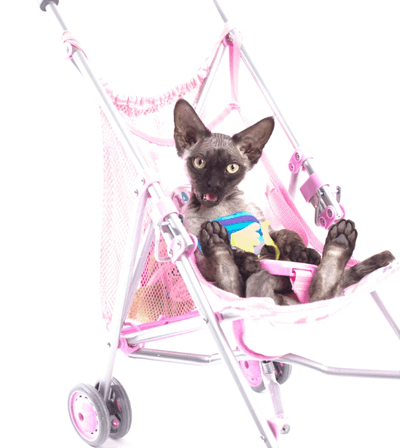 Image:Thousand faces of Stitch
If you would rather go it alone when it comes to making your pet a superstar, consider using the infinite power of the internet. After all, it worked for Grumpy Cat, Keyboard Cat and Boo the Pomeranian.
Why not take a leaf out of an Insta-famous cat called Stitch's book and create a social media presence for your pet? Dubbed 'Ugly Cat', Stitch will happily wear costumes and pose in different scenes, which has resulted in an Instagram following of over 13,000. Just don't be put out when your cat gets more likes than you…
Arguably the most famous cat on Earth at the moment, Grumpy Cat, shows how social media can turn your pet into a household name. Grumpy, or 'Tardar Sauce' to her owners, now has her own agent, a merchandise range and an upcoming film... simply for looking a bit peeved.
Pets with a specific talent like surfing, dancing or being a ninja lend themselves well to YouTube videos - take Mishka the talking husky whose 'I love you' video has over 90 million views.
Insure their stardom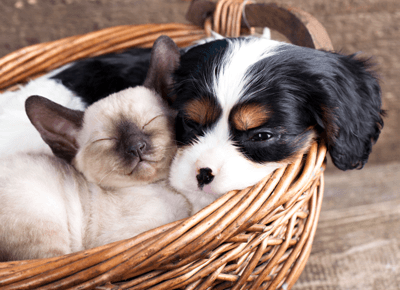 Of course, now that your animal is on track to being a global superstar you'll want to make sure that they've got the right insurance policy to keep them protected… on top of a 30-strong troupe of bodyguards, private jet and extensive rider, of course.
So, compare pet insurance now and see what cover is available for your star-in-waiting…
Show us your pet stars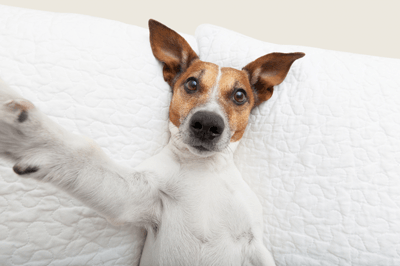 We want pictures and videos of your super-talented and adorably cute pets, soTweet usor message us onFacebook.