Forget cheap and flammable off-the-rack costumes this Halloween.
While you're at it, steer clear of lashings of fake blood that you'll never get out of the carpets and, for crying out loud, avoid anything to do with Frozen (sexy Olaf, anyone?) - 2014 has provided a ton of crazy to inspire a costume worthy of the highest pop-culture kudos...
Bono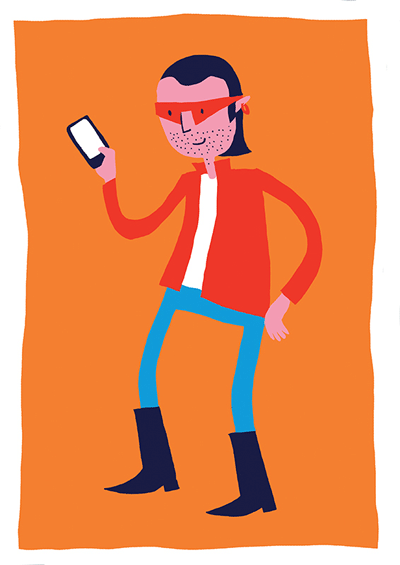 With all the news of internet privacy breaches and the NSA getting all up in people's business, U2 frontman Bono makes for a formidable character this Halloween, having foisted the band's latest album onto millions of iPhones without permission.
Tinted sunglasses, slicked-back hair and an expression of self-satisfaction will complete the style.
Jessica Hyde and Wilson Wilson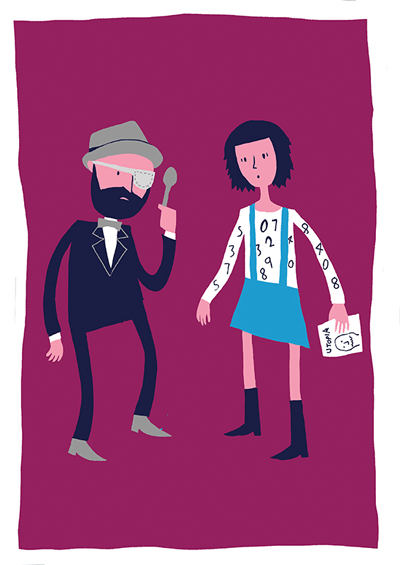 It's a shame that British drama Utopia won't be coming back for a third season, so pay homage to what was arguably some of the best TV of 2014 with a nod towards stand-out characters Jessica Hyde and Wilson Wilson.
For Jessica, don a blue dress, scrawl some letters and numbers on a white t-shirt and remain wide-eyed and intense throughout the party (don't bother brushing your hair, either).
For Wilson, a fedora and eye patch are all you need (extra points for beard), along with the unnerving mannerisms of a man on the edge.
The ice bucket challenge
Halloween is all about bone-chilling dread, and no viral phenomenon this year was more likely to freeze our blood than the ice bucket challenge.
It wasn't enough that social media was inundated with clips of our friends getting wet and wild, but we couldn't escape the creeping fear that we'd be nominated next.
Fashion a human-sized bucket out of chicken wire and bin bags, chuck some transparent sheets of plastic around your head and walk around demanding money from other party-goers.
Shia LaBeouf's existential crisis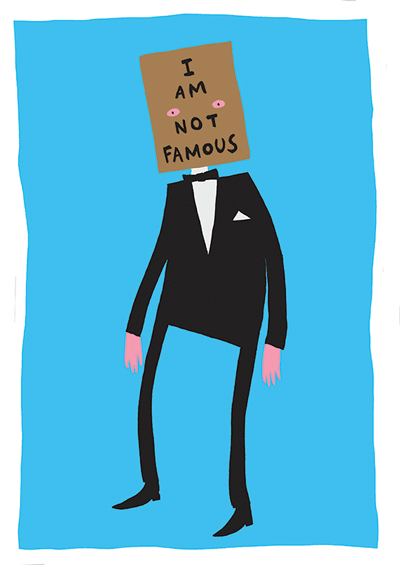 Poor Shia LaBeouf, he's not had a good year. Although we're sure he'll take some comfort in the fact that his red-carpet meltdown will be this year's easiest last-minute costume idea.
Paper bag + black marker = horrifyingly tragic Halloween outfit.
The Orange is the New Black gang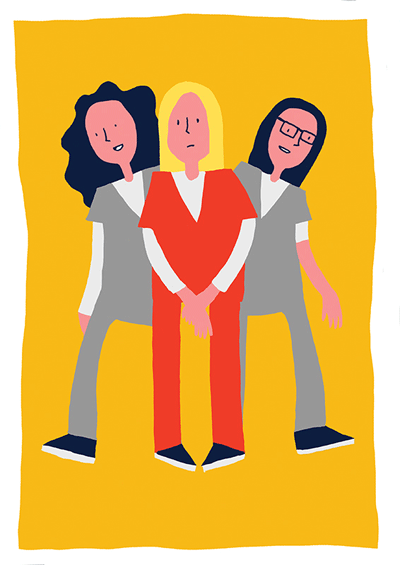 An easy group outfit for the ladies that turns the 'sexy costume' cliche on its head. Donning a prison jumpsuit a la the Orange is the New Black girls offers the added benefit of total comfort – no cumbersome headwear, no awkward props, no fiddly make-up.
In fact, forgo the makeup altogether (unless you're channelling the red-lipped Morello) and get on with the serious business of partying while everyone else worries about fake teeth and synthetic wedgies.
Great British Bake Off's 'Bingate'
In the biggest controversy ever to hit the tea and cake market, Bake Off fans were horrified when bearded cake jockey Iain Watters contravened British social decorum and committed the heinous sin of throwing a cake in the bin in a fit of frustration.
Replicate the gruesome saga by wearing a bin bag and smearing cake about your person, then standing by a freezer and sighing exasperatedly.
Pharrell Williams' hat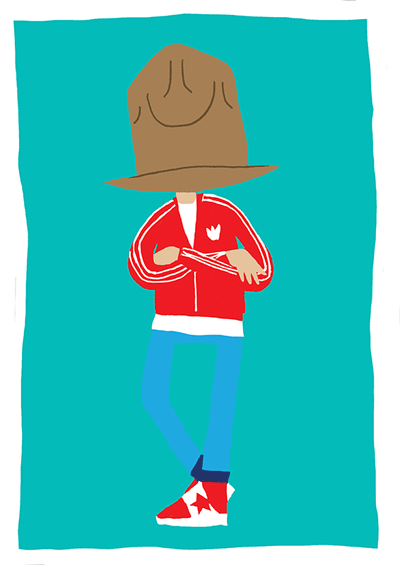 If you're as famous and successful as rapper, producer and designer Pharrell Williams, you can probably wear whatever the heck you like whenever and wherever you like. After all, It's not 'inappropriate' or 'weird' if you're a celebrity.
Pharrell's impressive and ubiquitous hat has certainly seen a lot of action lately – in fact, not since Jay Kay's giant fuzzy chapeau have there been so many hat headlines in the press.
DIY your own hat out of felt and cardboard or, better yet, be the hat itself. Fashion a brim out of cardboard, attach it to the bottom of a large brown curtain and throw it over your head, just as Pharrell does with his, apparently, every single time he leaves the house.
Germany v Brazil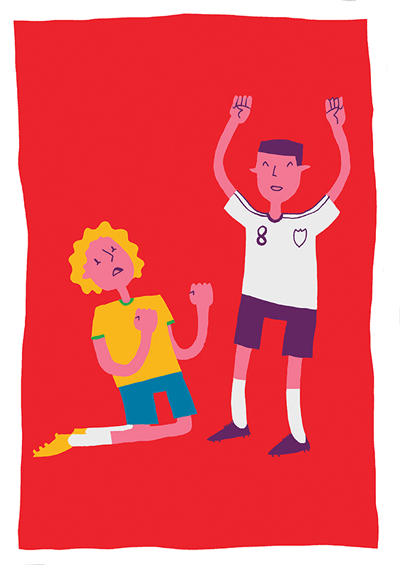 It was without a doubt the biggest footballing disaster of this year's World Cup – well, if you were Brazilian.
Pay homage to Germany's wicked win (and Brazil's horrifying loss) by painting their national colours on either side of your face. On Germany's side, use lipstick to paint your mouth into a gigantic smile.
On Brazil's side, paint a downturned mouth and, of course, a single, solitary tear. Spend your time alternating between rapturous celebration and crushing melancholy – much like any usual night out, in fact.
Still stuck for ideas? Check our pop culture Halloween costume ideas from 2013 and 2012 for more inspiration.Oh, and don't forget to show us what you're dressing up as on Twitter or Facebook
Illustrations: Dominic Mayer