Cars are amazingly handy things, but they can also be a real source of embarrassment when they (or their drivers) go wrong.
But there's no need to feel ashamed. In fact, we think this sort of thing should be discussed more freely and openly.
To encourage this we're proud to announce our latest competition, #motormishaps.
We want you to share your tales of automotive embarrassment with the world via Twitter. The winner will scoop some amazing prizes, including a top-of-the-range sat-nav, a digital radio and a repair kit.
Three runners-up will each win £100 of Love2shop vouchers.
So, if you're a serial driving test failure, you need to take an afternoon off work to successfully parallel park, or you can't tell your alternator from your indicator, we want to hear from you.
To stand a chance of winning, simply do the following...
1. Make sure you're FOLLOWING @Covered_mag on Twitter.
2. WRITE DOWN your #motormishaps and take a photo of it.
3. TWEET it at us, along with the hashtag #motormishaps by 15:00 GMT on 28 November, 2014.
4. Make sure you've read the TERMS AND CONDITIONS .
To get you in the mood, here are a few suggestions from our writers…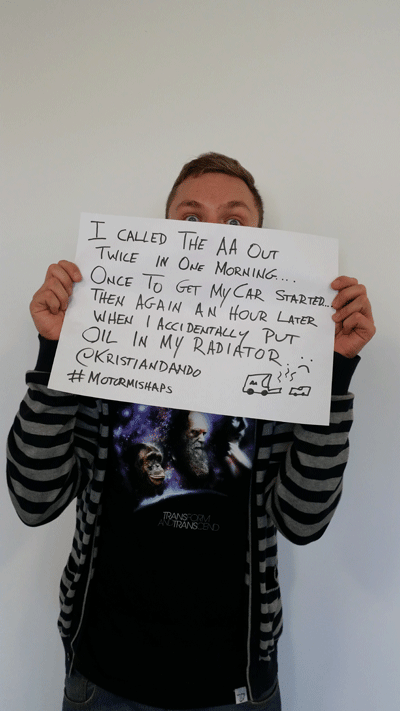 "I had to call the AA twice in one day – once to get my car started, then again an hour later when I poured oil into the radiator."
 Kristian Dando, @Kristiandando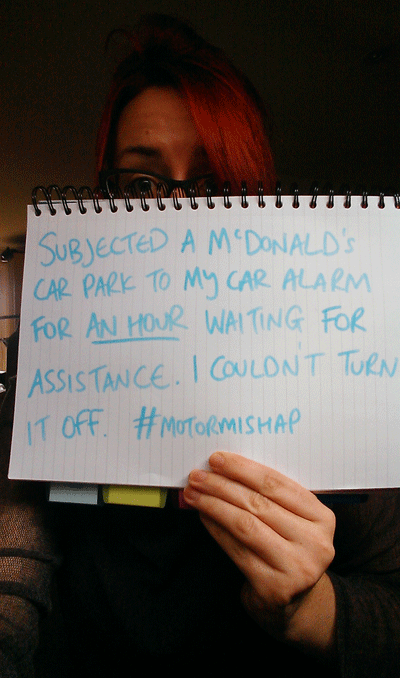 "I subjected a McDonald's car park to my car alarm for an hour waiting for assistance. I couldn't turn it off."
Rachel England, @rachel_england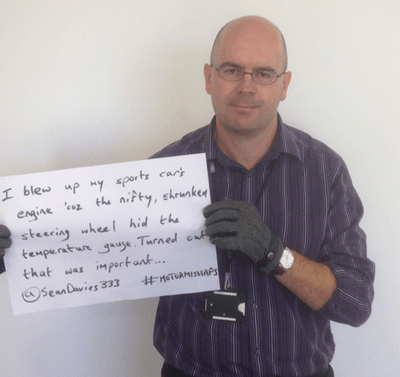 "I blew up my sports car's engine 'coz the nifty, shrunken steering wheel hid the temperature gauge. Turns out that was quite important."
Sean Davies, @seandavies333


"I lowered my Ford Capri so much it would get beached on speed bumps… I had to get out and push."
Daniel Bevis, @denialvibes
So, what are you waiting for? Tweet us your #motormishaps now…