Rolls-Royce. Two words (or one, depending on your view of hyphens) that speak of luxury and fanciness.
These values are as relevant today as they've ever been – no matter what's happening to the global economy, there'll always be folk willing and able to drop the amount you'd spend on a house on posh motor cars.
Rolls-Royce's grass-roofed factory is the birthplace of today's Rollers and, like Ron Burgundy's apartment, smells of leather and rich mahogany. Having wandered about the place and made a few notes, here are 10 interesting facts I learned…
1. THE SPIRIT OF ECSTASY HAS A SECRET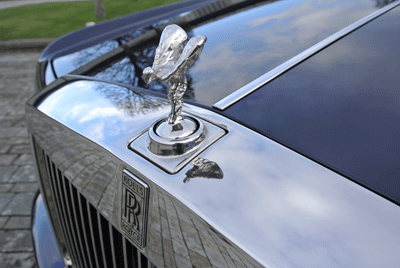 That little lady on the front of every Rolls-Royce is called the Spirit of Ecstasy.
The model for the Silver Lady was Eleanor Velasco Thornton, secretary to the second Baron Montagu of Beaulieu. It's well-documented that the Baron was having an affair with Eleanor, and she died in 1915 when the ship the pair of them were travelling on was torpedoed by a U-boat.
Montagu survived the attack, and the Spirit of Ecstasy – which he had presented to R-R in 1911 – lives on as a tribute to their forbidden love (although some cynics refer to it as 'Ellie in her nightie').
2. THEIR TOOLS ARE PRETTY CLEVER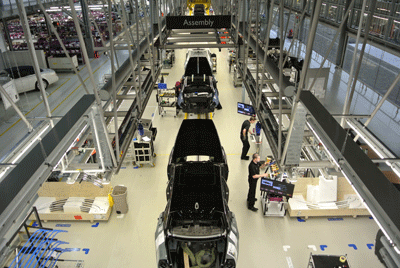 A torque wrench is a tool used to apply a specific torque to a bolt. Rolls-Royce's torque wrenches, impressively, have flashing lights and Bluetooth.
What this means is that a master computer records each individual bolt's tightness when they spanner together a drivetrain, noting who did it, on what date, at what time, and to what torque figure.
So, if anything ever goes wrong they can check the records and work out why. No slacking off on the factory floor, then.
3. THEIR LEATHER IS FANCY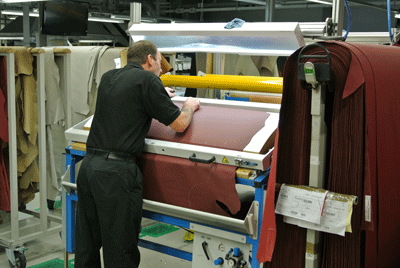 Rolls-Royce uses bull hides – female cows are too precious to cattle farmers – and they come from bulls bred for eating, so the leather is really a by-product. These happy cows live on airy high-altitude plains, untroubled by barbed wire, prancing around like the von Trapps.
It takes a dozen bulls' hides to upholster a Phantom, each one fastidiously checked for imperfections, and guaranteed not to have been skewered by angry horns.
4. THE STARLIGHT ROOF IS BONKERS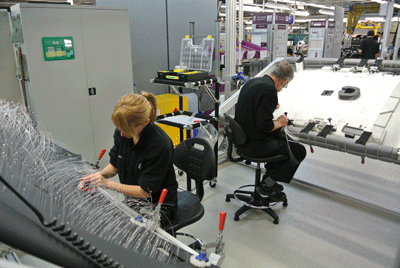 When you're speccing up your new Phantom, you might opt for the glittery 'starlight' headlining.
It represents the starry sky above Goodwood on the night the factory opened in 2003, and features over 1,300 hand-trimmed fibre-optics, each poking through a hand-drilled hole.
So, if you ever find yourself lying down in the back of a Phantom, you can gaze up and play 'spot the Big Dipper'. This is not a euphemism.
5. MONEY TALKS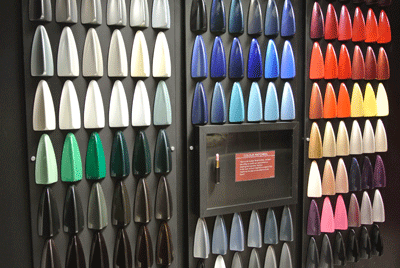 "Anything is possible, this is Rolls-Royce."
That's what our factory tour guide kept telling us. One Phantom owner requested that the entire boot of his car be turned into a fridge, so he could do his groceries and then go to the pub. (Never heard of home delivery, chief?).
Chinese-market Phantoms have bumpers a few millimetres shorter than standard, so that their owners don't have to get a bus licence to drive them. And if you want neon pink paint with acid green leather, Rolls-Royce will do it for you. They might be gritting their teeth a bit but hey, you're paying.
6. YOU DON'T GET A REV COUNTER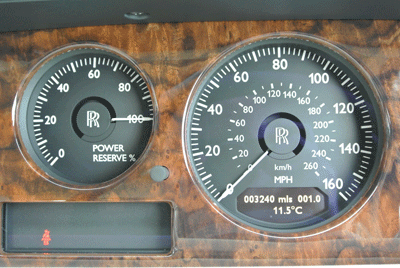 Instead, there's a power reserve gauge.
It starts at 100%, meaning you have all of the engine's power left to use, and sweeps into the lower numbers when you put your foot down.
What R-R has done here is to gamify the accelerative process – challenge yourself to get the needle down to 0%! (You'll be needing a private test track for this, of course).
It's like a big, expensive Xbox.
7. THEIR COACHLINES AREN'T STICKERS LIKE ON YOUR DAD'S CAVALIER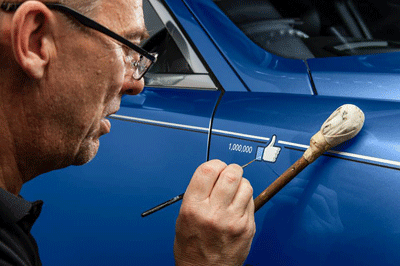 [Image: Rolls-Royce]
Those side-stripes you sometimes see on Rolls-Royces? They're done by eye, by a man with a squirrel-hair brush and a very steady hand.
He's searched for years to find a worthy apprentice, but no-one can match his precision – so he's the only person at Rolls-Royce that can paint the coachlines.
As such, he gets flown all over the world to add fresh stripes, crests, monograms and suchlike to the Rollers of the well-heeled. He's a humble fella who used to paint pub signs in Chichester, so this pleases him greatly.
8. THE PHANTOM IS PRETTY GOOD TO DRIVE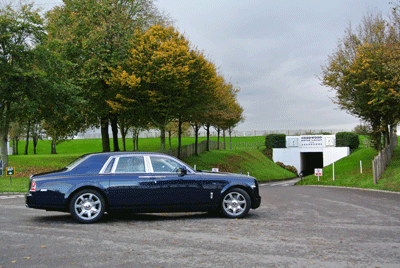 The Phantom is the flagship model and, as you'd expect, it's quite posh inside – super-deep carpets, walnut burr panels, silky leather, elegantly tactile switchgear.
But the real surprise is how keenly it handles. It's a hoot to drive – the 6.75-litre V12 offers 454bhp (which, in layman's terms, is 'WOAH! LOADS!'), meaning that it can hurtle from 0-62mph in under six seconds, despite weighing nearly two-and-a-half tons.
And it handles like a nimble little hatchback, hunkering down in the curves with very little roll. I'm not making this up. It really is very surprising.
9. THE WRAITH IS ALL RIGHT TOO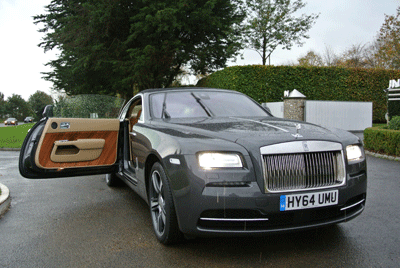 The Wraith is the bad boy of the range – a swanky super-coupe, as plush within as the Phantom, and it also happens to have a couple of turbos strapped to its 6.6-litre V12.
It has 623bhp – as much as a Lamborghini Gallardo – and it'll hit 62mph in 4.4 seconds. It's also so beautiful that I'm pretty sure I heard fairies weeping in the bushes as I roared past.
10. THE GHOST AIN'T BAD EITHER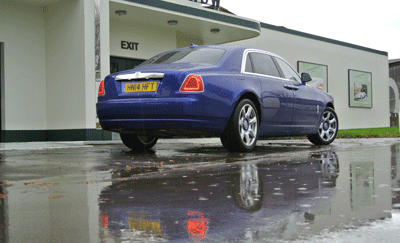 Surprisingly, the new Series II Ghost is the best of the lot. Imagine if you scaled down the colossal Phantom by about 10%, then shoe-horned the Wraith engine into it. That's basically what the Ghost is.
It's detuned slightly to 592bhp, but that's still as much as a McLaren MP4-12C, and there's plenty of room to stretch out in the back as you pounce across continents.
It does cost £200,000, though, (£230,000 for the extended wheelbase model) and there just isn't that much loose change down the back of my sofa. I've checked.