From renting out spare rooms to sharing pets, the UK's sharing economy is poised to become the biggest in the world. According to professional services firm Pricewaterhouse Coopers, it's currently worth as much as £9bn. That sum could rise to £230bn by 2025.
A report written by Debbie Wosskow, a sharing economy expert with the Department for Business, Innovation and Skills, estimates that 25% of us are sharing online – whether that be money, homes, pets, cars or parking spaces.
The report calls for more support for businesses based on sharing and calls for a "start-up incubator" and "innovation hub" for these businesses and for the creation of a kitemark for "responsible" sharing platforms.
The rental economy goes back a long time – book and car rental are well established markets. Sites like Freecycle have long operated on the presumption of taking and giving, while crowdfunding sites like Kickstarter and Indiegogo have been allowing artists, entrepreneurs and musicians to fund projects for a number of years.
But new aspects of the sharing economy – like sharing your money, your food and your bed – are still finding their feet.
Homes
Peer-to-peer property rental company Airbnb has been revolutionising the process of booking accommodation for a number of years, with millions of people using it every year to travel across the world and stay in the home of a local.
Tom Barnett, a community manager and keen runner from London, has used Airbnb twice, both times when running marathons.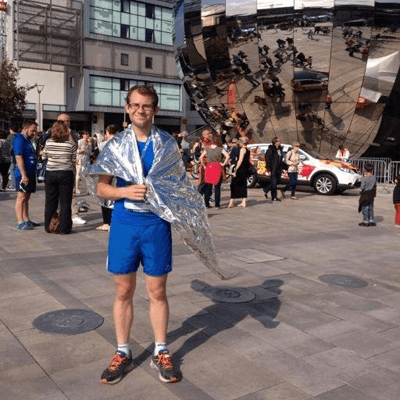 The 26-year-old said: "I went to Paris in April with a friend and to Valencia a few weeks ago. The rental was empty in both instances. They were both as helpful as I could expect; as I was in town to run a race both times I was pretty low maintenance though!"
Money
Cut out the banks and lend to or borrow from peers on websites like Zopa and RateSetter, which match individual lenders and borrowers online. According to Zopa, this means competitive rates as the service is more efficient. In November, Zopa announced that it had lent £250m to UK borrowers in 12 months, and £27m in October alone.
Simon Coopey, a 33-year-old sales co-ordinator from Newport, borrowed money from Zopa before becoming a lender.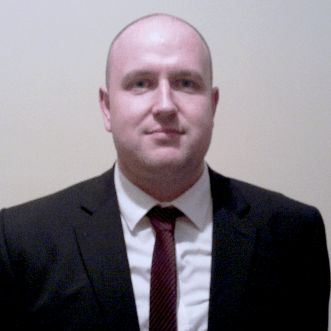 "I took a small, short-term loan from Zopa to pay off a credit card bill as I was able to get a much lower interest rate. A few months after borrowing, I decided to be a lender too. Having been a borrower it felt like 'the community' had helped me out, so it seemed right to return the favour and help the community out in return.
"The experience I had as a lender was really good – you can use the service as you would a savings account, transferring in money each month or as one big lump sum. The control panel offered a choice between types of lenders – those with higher credit ratings which were lower risk, and those which were considered slightly more risky to lend to but who would be charged a higher rate of interest, potentially earning you more money.
"As peer-to-peer lending comes of age, I would wholeheartedly recommend people look into it. From a social aspect, it feels good to bypass the large banks and lend to actual people. Your investment gets split into smaller chunks, so if you saved £200 Zopa might lend £10 to 20 different borrowers to spread the risk – and you get to see the reasons people want to borrow.
"Among the boring 'home improvements' and 'debt consolidation' descriptions I had a gentleman who had found 'the perfect car for [his] wife – VW Beetle in yellow', and a lady who was using her loan to start a small home business selling jams and chutneys."
Giles Andrews, CEO and co-founder of Zopa, said: "The industry growth we're seeing really goes to show that peer-to-peer lending is fast becoming a mainstream activity."
Cars
Cutting the cost of a journey is easy when you look into lift-sharing – whether it be for work or play, for short or long distance, lots of workplaces operate car-sharing schemes and websites like Bla Bla Car and Liftshare allow people with space in their cars to connect.
Just make sure your car insurance protects you if you lift-share.
Pets
Do you want the company of a dog but can't get one of your own? A service for dog owners and dog fanatics in search of some canine company, BorrowMyDoggy matches people in the local area and allows them to walk and care for pooches whose owners are happy to share.
Founders Rikke Rosenlund and Les Cochrane aim to leave "paw prints of happiness" on the lives of their members, whether lending or borrowing. Rikke was inspired to start BorrowMyDoggy when looking after her neighbour's chocolate Labrador Aston, and realising she was one of many people who would love a dog but couldn't get one.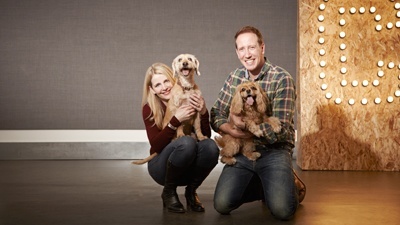 BorrowMyDoggy founders Rikke Rosenlund and Les Cochrane with Lady and Elvis
Elaine from Surrey takes care of three-legged Romanian rescue dog Robbie every Sunday and sometimes during the week.
"I heard about BorrowMyDoggy through a colleague at work," she said. "She knows that I would love a dog of my own and asked if I'd heard of BorrowMyDoggy. That night, I went home and immediately signed up. It was fantastic – I was able to browse dogs in my area straight away and it was very quick to complete the verification process.
"I started to add dogs in my area to my favourites and after about a week I heard from Robbie's owner. We met locally and went for a walk together along the canal, which is Robbie's normal walking route. We chatted loads and really got to know each other. It turned out that we actually had a lot in common and got on really well.
"I look after him every Sunday and sometimes in the evenings during the week, too, as the days get longer. He's so happy to see me when I come round, he howls with excitement!"
Food
Casserole Club helps people share extra portions of food with neighbours who are not able to cook for themselves.
With loneliness set to be the UK's next epidemic, elderly neighbours will always be grateful for a home-cooked meal and a chat. The scheme is limited to a few areas, so why not think about setting up your own?
Parking spaces
Parking can be a nightmare at the best of times, especially when you're travelling to an unfamiliar place. As seems to be the way with sharing services, the founders of the likes of ParkShare and JustPark identified a gap in the market – pre-reserved parking spaces – and filled it with a cheaper and easier service than what was already on offer.
Rev Graham Hunter signed up his church, St John's Hoxton, to JustPark when he realised that they needed to innovate to survive.
Graham made eight of its parking spaces available for drivers and the church now makes £500 a month, allowing it to invest in community projects. Graham says that sharing its parking has been instrumental in making St John's a central hub of the local community once again.
Have you used any sharing services? What else do you think we should start sharing? Tell us onFacebookandTwitter