I'm not ashamed to admit that I'm a lifelong penny pincher.
Whether it's searching through a dozen shops on foot or Googling for discount codes until I get a cramp in my typing hand, I'll always try to dig out the best deal possible.
My break to Budapest was no exception - however, it turns out I'm not as good at bargain-hunting as I originally thought…
Group of Death?
It all began when I spotted a deal on the popular voucher site Groupon.
Paying a mere £99 for a two-night stay including return flights from Bristol, I soon learned my first financial lesson when I proceeded to redeem my purchase - it turned out the flight times available for the dates I selected were rubbish, and so 'three-day' stay worked out as about half of that.
Not so much bang for my buck there, as after a quick search for holidays I also found that it would have only cost about £20 more to stay an extra night, had I just booked the trip myself.
"Never mind, maybe next time," I think to myself as I begin the holiday countdown.
Up in the air
Not only is this my first time in Budapest, it's also my first time flying with Ryanair.
I walk down the aisle of the Boeing 737 to my allocated seat. To my delight, I find that it's by the emergency doors in the middle of the aircraft which offers enough legroom for a (small) giant.
Feeling like I'd just won some kind of poor man's lottery, I stretch out my limbs for the entire duration of the flight to make the most of what Michael O'Leary had gifted me.
Taxi rankled
Arriving in Budapest airport at around 5pm, I head to the nearest taxi office to sort out my transfer. Like a true tourist, I present to the man behind the counter a piece of paper with the address of my hotel on it.
"That'll be about €26," he and his computer tells me.
"Can you do it for €20?" I ask him.
He shakes his head.
With my first haggling attempt met with resounding failure, I get into a taxi and learn never to try and barter for a cab ever again.
Exchange and smart
It doesn't take long to discover that Budapest is a beautiful city full of friendly locals and impressive architecture.
But it takes me even less time to realise that the exchange rates for the pound are much better in Hungary than in the UK – about 50 forints better per pound, in fact.
Firing up the calculator on my phone (which had data roaming switched off, of course), I work out that I could have got around £25 more Hungarian forints for the £175 I had exchanged at my nearest post office some 48 hours ago. Slightly ashamed, I learn my third (and hardest) financial lesson.
On the buses
With only one full day to explore the city, I spend €24 for a ticket with Big Bus Tours who transport me (and about 30 other tourists) around the best attractions on both sides of the Danube River - Buda and Pest. I hop off at the Castle District first for a walk around Buda Castle…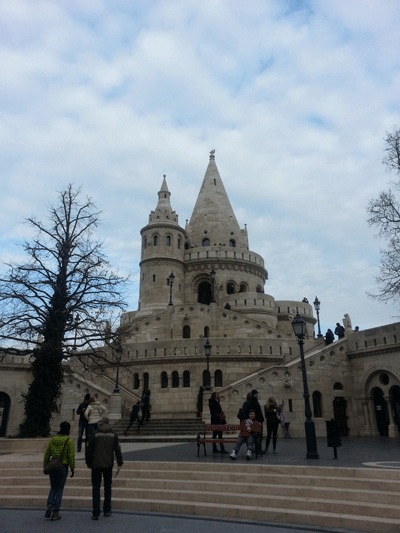 Matthias Church…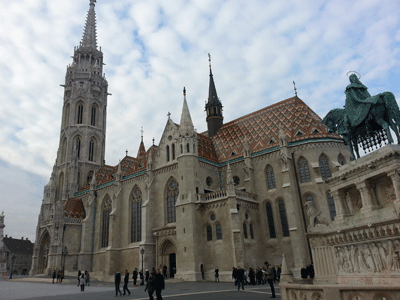 The bus tour continues to Gellert Hill and the citadel, where I stop to see the Liberty Statue.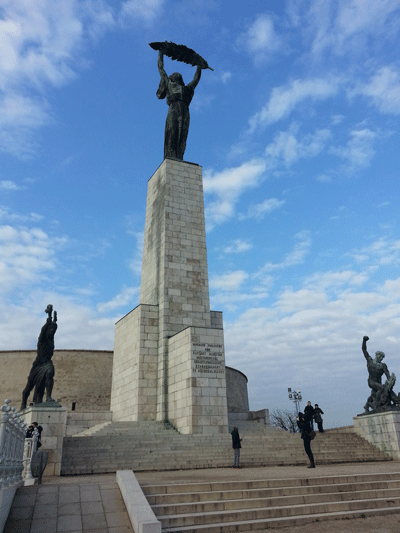 Then there was this incredible panoramic view of the Budapest skyline...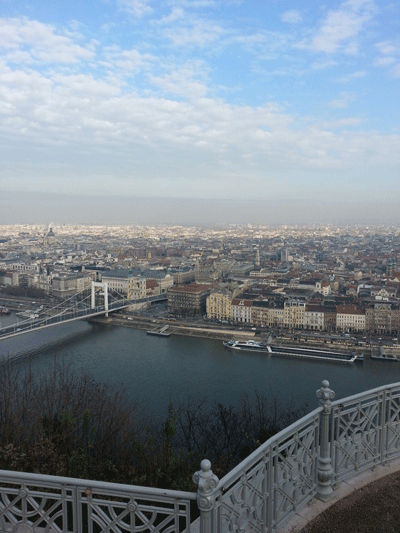 Finishing my sightseeing at Heroes' Square some five hours later, I call it a day with the open top bus and make my way to the Christmas market at Vorosmarty Square, disappointed that I don't have enough time to take advantage of the night tour, river cruise, or free second day which all come included in my very reasonable ticket price.
At the Christmas market is where I learn my first bit of Hungarian: forralt bor, which means 'mulled wine'. At a cost of only 900 florins a glass (about £2.50), I eat and drink to my heart's content on my last night in the city. Surrounded by lovely craft stalls, folk music and festive lights, I start to wonder whether I should relocate here permanently…
My holiday blues are somewhat eased the following day when I land back in Bristol, as I manage to save a cool £12 on airport parking by booking it in advance online.
Now, if someone could just tell me how to get a discount on that pesky Severn Bridge toll…