Happy new year to you and your pet! We hope you both had a splendiferous time over the festive period and are looking forward to a fabulous 2015.
By now we fully expect you to have made and broken your new year's resolutions, but that's why we're here to help. We've come up with some new ones that you and your pet can do together, thus doubling your chance of actually sticking to them.
Body beautiful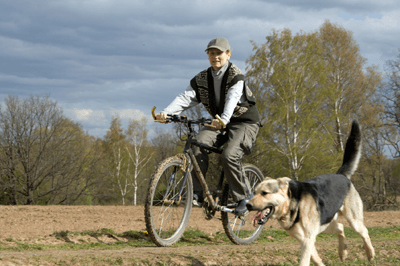 Losing weight is one of the most popular resolutions after the period of excess... because you couldn't possibly start a diet or exercise regime at any other time of year, could you?
Why not get your pooch involved? Try jogging with your canine on the lead, or if they're well trained let them roam free. For a very active dog you may want to take them on a bike ride – perhaps not one for sausage dogs though.
Not only will your dog be thankful for the extra exercise, you'll have abs you can grate cheese on as well – wins all round.
Cats, who employ a more relaxed approach to organised activities, don't take kindly to forced exercise regimes but may enjoy some stimulating new toys to keep them occupied.
Take up a new hobby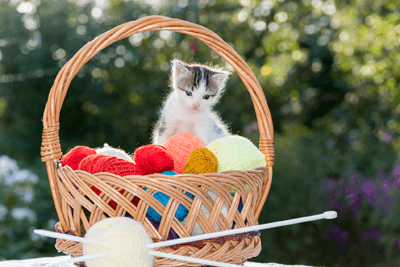 If you're like us, when it comes to January, with the whole year looming ahead and no impending events until the summer wedding season starts, you'll probably realise how little there is to fill the void of inactivity.
Time to take up a hobby and no, watching back-to-back box sets doesn't count. Instead of the predictable pottery class or marathon running, take up a pet-friendly pastime like doga to help relax your pooch or start flyball and be ready for Crufts this March. You could even get crafting with felt made out of your cat's hair… or perhaps not.
Volunteer your time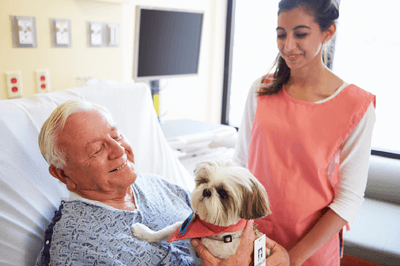 Why not help those less fortunate by volunteering? Not only are you doing something nice for someone else, it'll make you feel fantastic too. Even better than the time you dropped a bucket of ice water over yourself and gave ALS a fiver.
Register your pet as a therapy animal and they could be providing curative visits to hospitals and care homes. It's important that your cat or dog has the right sort of temperament for this type of volunteering as you don't want a hyperactive Pekinese tearing up people's slippers.
Visit Pets As Therapy for more information on how to sign up.
Time for a makeover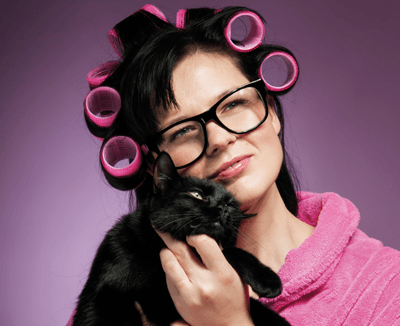 If a winter of eating Wotsits crumbs off the front of your Christmas jumper has got you down in the dumps, it may be time for a MAKEOVER!
Get your pet in on the action by keeping your dog's claws trimmed, fur brushed (if they have any) and gnashers in good nick to help keep them happy and healthy.
Go back to school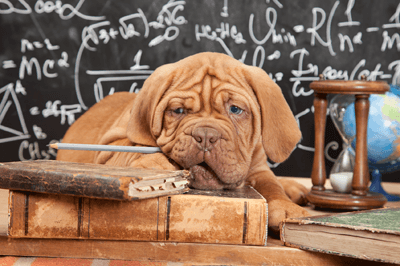 We spent the majority of our childhoods in education and weren't they just the best years of our lives?
So, don't deprive your dog of the opportunity to be around  its peers, learn some tricks, sniff some bums… you know, the usual stuff pups their age should be getting up to.
And seeing as your dog is trying to better itself, you could get in on the action too with a night class or retraining for that dream career you've always fancied.
Take a holiday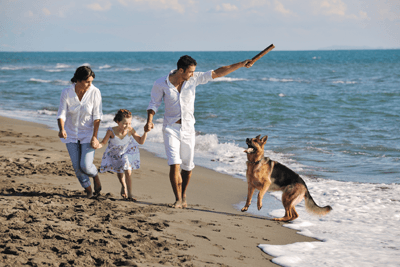 Not all resolutions have to be productive. Maybe you're a high-flying manager with a stress gauge that's about to blow, because no one in your department ever does anything right and that idiot at the coffee shop gave you a stone cold latte yet again... whoa there! Looks like you need to chill out.
Make a promise to yourself to take your holiday leave this year, and why not bring your fluffy family member along with you? Getting drunk on fresh air together can help to put things in perspective – perhaps the barista was just having a bad day? Perhaps he should learn how to do his job properly though. 
Get covered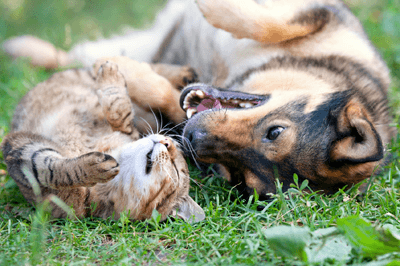 Welcome in January by getting all your paperwork out of the way pronto, so you and your pet can get on with what promises to be a banger of a year.
Save yourself some time and possibly money by shopping around to find the right pet insurance policy to keep your four-legged friend protected. So come what may this year, your furry companion will be covered.
Have you made any new year's resolutions for you or your pet? Tell us onFacebook orTwitter